Hook Line And Sinker: Top Tips For Fishing With Kids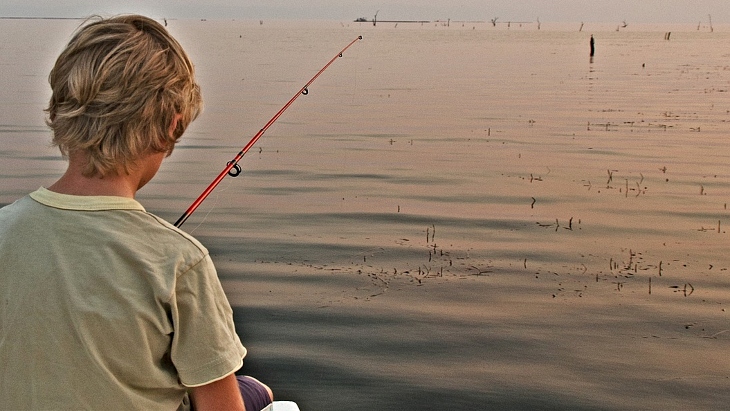 I remember the first time I caught a fish – it's one of those memories that has stayed etched in my head. I loved fishing as a kid and I still love it today. One of my favourite things to do nowadays is to take my own boys fishing. So, if you want to try out fishing with your kiddos, here are some simple tips and advice. I have also included a list of some great fishing spots for kids around Sydney Harbour.
Focus on the kids
For those of you who have never been fishing with kids before – you may need to adjust your expectations in terms of how much time you personally will spend fishing. You will probably spend most of your time rigging up fishing lines, helping kids cast out their lines, baiting hooks and untangling line (this is annoying but somewhat unavoidable). Personally I don't fish myself when I take my kids fishing as I do find that I spend almost all my time doing all of these things. Another reason I don't like to fish myself when I take the kids fishing is water safety – my boys are 4 and (nearly) 2 years of age and, whilst they attend swimming classes each week they are not strong swimmers yet so I need to pay extra close attention to them around water. It's all-too-easy to take your eye off them when you're busy casting out your own line.
What gear do I need?
You don't need a lot of gear when it comes to fishing with kids. And the gear that you need doesn't need to be expensive. We took our boys to the local outdoor shop and let them choose their own rod and reel – there are lots of small rods designed for kids in bright colours that are lightweight and easy for small hands to handle. Lots of small rods even come in a combo with a spinning reel. Apart from the rod and reel, you will need some small-ish hooks and sinkers, a knife, a fish hook remover (to help get the hook out of the fish's mouth), a bucket, a net and some bait.
Please be aware that when fishing in NSW waters, (both freshwater and saltwater), adults 18 years of age and over must apply for a recreational fishing licence and carry a receipt showing your payment of the recreational fishing fee. You ​can apply for a recreational fishing licence online. You do not need a recreational fishing licence if you are just helping a child under the age of 18 to catch a fish. Children under the age of 18 do not require a fishing licence either.

What is a good age for kids to start fishing?
I think any age is a good age to start fishing. We started fishing with our boys when they were 2 years old. Fishing at this age is really, really basic. And to be honest, I think they only caught one or two fish at this age. We would rig and cast out their lines, and I think we would reel their lines in until we knew there was a fish on the line and we will then try and involve our kids in reeling the fish in. Our boys both love fishing. Our oldest son (now 4 years old) asks to go fishing all the time!
Location, location, location
There are heaps of places you can take your kids fishing, but fishing is only really fun if you catch a fish and this is especially true for excitable (and impatient) little ones. To maximise your chances of catching a fish, it is really important to choose a location with lots of fish (and also to use effective bait). When you're fishing anywhere with kids, the main features you need to look for at a fishing spot are either railings (if you wanting to fish on a jetty/wharf) or graduated banks (like on the side of a lake).
My favourite fishing spots in Sydney
Sure, these lots of fish in Sydney Harbour and there are also lots of fishing spots but where are the best places in Sydney Harbour to go fishing with kids? Here are my top picks:
Narrabeen Lake
Roseville Bridge
Clifton Gardens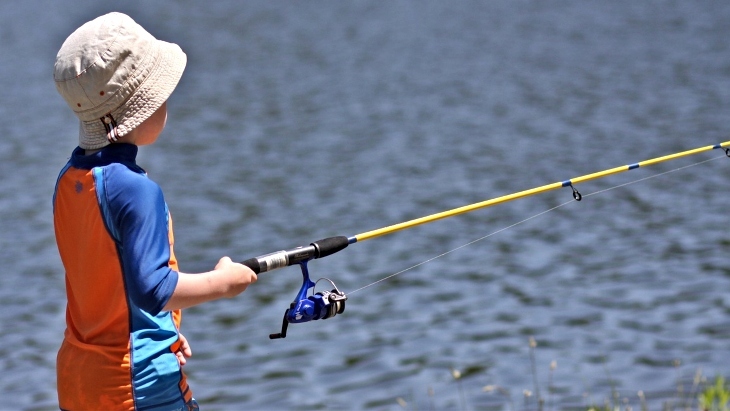 Choose the right bait
In terms of bait - when we go fishing we like to use frozen prawns, which we pick up from the local service station. Why frozen prawns? Lots of fish love them and they are pretty easy to peel and thread onto a hook. We have had success at all of the Sydney Harbour fishing spots listed above when we have used frozen prawns as bait – we have caught baby bream, baby snapper and flathead. By using prawns you will probably just reel in small/undersized fish which you will have to release, but prawns really are the gun bait for beginners, especially if you are just wanting to catch a fish and have the "wow, how cool is this factor".
More Outdoor Adventure
The Best Lighthouses In And Around Sydney
Natural Wonders To Discover Near Sydney
The Best Rock Pools For Kids
Have you signed up to our newsletter? Join ellaslist to get the best family and kid-friendly events, venues, classes and things to do NEAR YOU!