20 of the Most Controversial Baby Names in 2023
20 of the Most Controversial Baby Names in 2023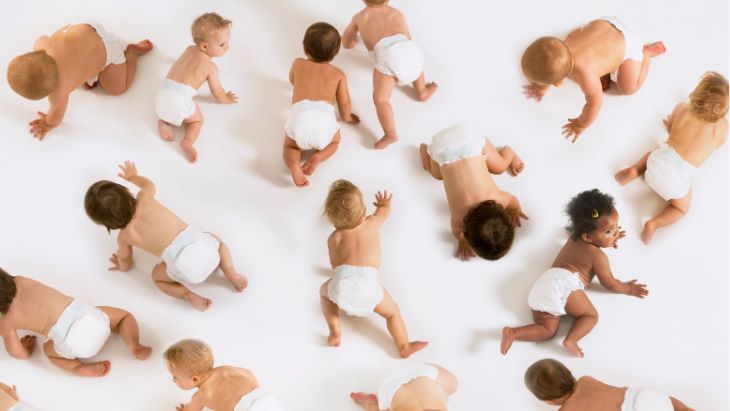 Okay, guilty as charged—we absolutely love a controversial baby name list. There's just something so entertaining about perusing the lists to see if any of the names in your circle make the cut—and we reckon some of the contenders on this one might surprise you.
Of course, everyone has different tastes and opinions and honestly, we love the diversity of names that are cropping up these days. Gone are the days of a kindy class being a one-dimensional blend of various Matthews, Michaels, Jessicas, and Sarahs! So without further ado, let's dive into the most controversial baby names of 2023 as deciphered by Nameberry, the world's largest baby names website by baby name experts Pamela Redmond and Linda Rosenkrantz.
20 of the Most Controversial Baby Names in 2023
Controversial Boys Names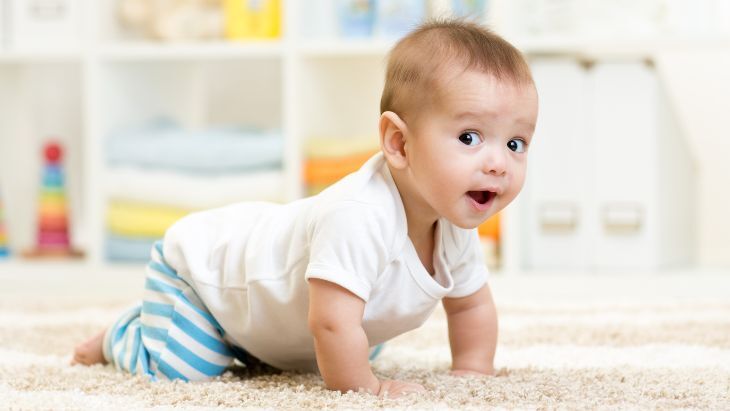 Adonis - I mean...it's running a real risk, isn't it? Saddling a boy with a name that quite literally means 'very beautiful man.' Big call, parents!
Azriel - The name of the Angel of Death in Jewish and Islamic tradition, Azriel is the kinda vegemite name that some love, others hate.
Bodhi - A popular pick amongst the rich and famous in recent years, Bodhi means 'state of enlightenment' in Buddhism, which makes it a no-go for lots of non-Buddhist families.
Cohen - This preppy, surname-sounding choice holds very specific sacred status in Judaism, meaning some people find it inappropriate and offensive to use as a baby name.
Gunner - This trigger-happy-sounding name is a polarising one for sure.
Harvey - Harvey Weinstein and Hurricane Harvey have dented Harvey's reputation in recent years, but we reckon it's just a blip.
Nixon - Controversial former US President Nixon could be to blame for the debate surrounding this one.
Rex - Topping the dog-names-used-as-human-names chart, Rex is cute for pups but controversial for babies.
Controversial Girls Names

Blair - Cool and preppy, Blair is another name that falls foul to its political connotations; namely those relating to UK Prime Minister Tony Blair.
Dixie - Nicknamey and Southern Belle-eqsue, it's the heavy historical undertones of slavery and racial segregation that make Dixie a divisive choice.
Honey - This sugary name falls into the category of 'cute for a baby, but cringey for a grown-up'.
India - 'Cause *cough*, colonialism. Basically, the concept of choosing baby names unrelated to one's geographical roots based on their perceived "exotic" appeal is shrouded in controversy.
James - Specifically, James for a girl. Initially edgy and quirky, it's quickly becoming overdone.
Jemima - In the US, the racist stereotype surrounding the brand Aunt Jemima's pancakes and syrups has made this a controversial choice for the foreseeable.
Karen - Because...it's Karen.
Khaleesi - Names that are distinctly tied to a fictional character are always polarising, and this Game of Thrones option is no exception.
Lilith - Deriving from an Akkadian word meaning "of the night", Lilith was a demon in Ancient Mesopotamian mythology and the first wife of Adam in Jewish tradition who refused to submit to him. Feminist or demonic, the choice is yours...
Nevaeh - Heaven spelled backward. Need we say anymore?
Pippa - Turns out Pippa has some seriously uncouth slang meanings in multiple European languages, including Italian, Swedish and Polish (google it).
Saoirse - Impossible to pronounce if spelled in the traditional Irish way, but a slight on tradition if spelled in a more Anglicised way, Saoirse, and other traditional Irish names are a polarising choice.
Source: Nameberry
More Baby Name News
Australia's Most Bogan Baby Names for 2022
Top Baby Names In Australia
What Will Be The Most Popular Baby Names Of 2030?
Have you signed up to our newsletter? Join ellaslist to get the best family and kid-friendly events, venues, classes and things to do NEAR YOU!