Australia's 2021 Most Bogan Baby Names Revealed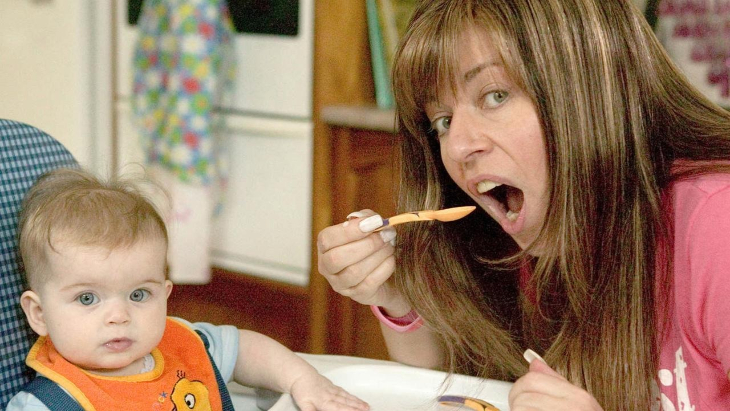 It's that time of year again, where the most Aussie bogan names are announced. And well, you're in for a treat for 2021 which shows no signs of getting any classier than years past.
So, strap yourself in for this hilarious list of Australia's most bogan baby names, compiled by the team over at Kidspot.
Girls Bogan Baby Names
Chardae - C'mon. We all know this is just dedication to your love of Chardonnay.
Jenisis - Oh, how very Kim K. But without a dictionary.
Mattel - Winner for the most unattractive name goes to Mattel. What's wrong with Barbie?
Sativa & Indica - Yes, a couple named their two daughters after strains of cannabis.
Sharlet - Remove the classiness of Charlotte simply by replacing it with Sharlet.
Summerbreeze - Suddenly we feel the need to drink an alco-pop.
Trynyty - Brilliant rapper name, not-so-brilliant baby name.
Vagina - Yes, it happened. And we have all the comments but we'll keep them to ourselves.
Velveeta - It's the name of a processed cheese in the US. That is all we have to say on the matter.
Wednezdai - Just how we pronounced Wednesday for the first six years of our life.
Zacqueline - It's perhaps the least offensive of a bad bogan bunch.
Boys Bogan Baby Names
Crash - In other words, just call him 'collision'.
Fysh - Usually a cruel nickname given in school unless you're the child of these parents.
Heller - Just another aggro boy name. Slow clap.
Jacksin - There's no limit to the alternatives to Jackson - Jaxxon, Jaxsin or Jaxxyn.
Kuba - If in doubt, take a location and add a K.
Legend - Cute at three-months, less cute at 45.
Lundynn - We're dead fancy, us.
Lynxx - Animal names for children are, erm, okay. Adding extra X to them? Well, that's a different matter.
Pinches - The mind boggles. Absolutely boggles.
Rolexus - Another rapper name in the making. Or can be transformed to plain 'ol Rollie.
More Baby Name News
The Top Baby Names Parents Regret
Top Baby Names In Australia
What Will Be The Most Popular Baby Names Of 2030?
Have you signed up to our newsletter? Join ellaslist to get the best family and kid-friendly events, venues, classes and things to do NEAR YOU!