Australia's Most Bogan Baby Names Revealed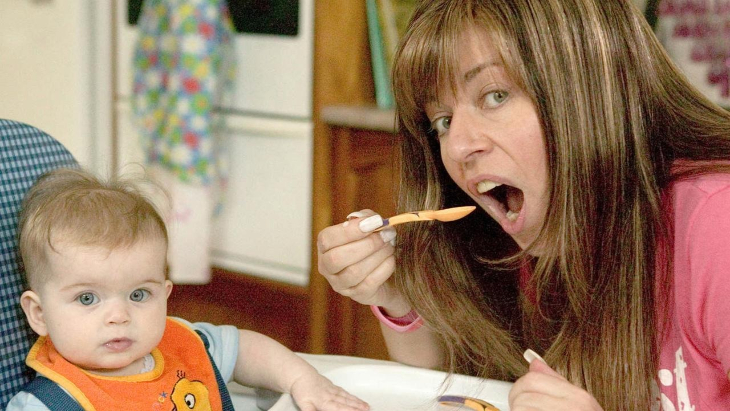 Aussies are notorious for our much-loved slang - the short, sharp homegrown lingo that enters the vernacular and becomes part of our daily lexicon. Bogan is one such term that has evolved from it's 80s roots to represent a stereotypical subculture synonymous with bad taste. They've even put their unique spin on baby names!
Strap yourself in for this hilarious list of Australia's most bogan baby names, compiled by Kidspot.
Girls Bogan Baby Names
Carryn - she'll always be a Karen to us!
Chablis - born at exactly wine o'clock
Corona - is that the Mexican beer or the deadly virus?
Graceland - would you name your little queen after The King's house?
Honestee - she will lie about liking her name
Jezebella - even the 'la' on the end can't save this bad girl
Jinx - surely this a curse?
Jumelle - fancy French name gone wrong
Pistol - it might have worked for Pete Sampras, but that's about it
Klowee - the phonetically accurate but bogan version of Chloe
Boys Bogan Baby Names
Axe - last name, Murderer?
Bamboo - bogan with a dash of hipster
Chaton - another foreign misappropriation, meaning kitten in French.
Dagger - the deadly weapons trend continues
Jaguar - the fast feline or the luxury car? Either way…
Jaxtynn - a train wreck where all the popular names collide
Jevin - when you like the name Kevin, but it's out of style
Mordax - this one is inspired by a scorpion insect
Rad - destined to be one of the cool kids
Tygrrr - when you use onomatopoeia out of context
More Baby Name News
The Top Baby Names Parents Regret
Top Baby Names In Australia
What Will Be The Most Popular Baby Names Of 2030?
Have you signed up to our newsletter? Join ellaslist to get the best family and kid-friendly events, venues, classes and things to do NEAR YOU!