Broccoli Lattes Are Now A Thing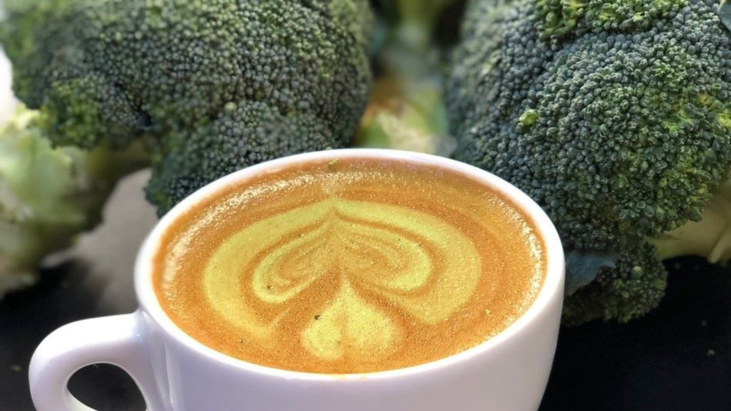 By: Melissa Fine, ellaslist
I'll have my latte with some broccoli blended into it thanks - words I never imagined would come out of my mouth, but hey, green matcha lattes, blue lattes made from blue pea flowers, and pretty-in-pink beetroot lattes are now the norm at trending cafes in Sydney and Melbourne, so it's no surprise that broccoli has hopped on the rainbow latte bandwagon.
Coffee beans have been replaced with broccoli powder for this hot (or not?) new beverage, the brainchild of Australia's national science agency CSIRO and Horticulture Innovation Australia.
With just two scoops of the dehydrated powder being the equivalent of one serve of broccoli, this might (we said might!) be a great way to sneaky some green leafy veg into the majority of kids who turn their heads at the broccoli on their plates.
Melbourne's Commonfolk Coffee Company is the first cafe to be serving up this new concoction in the form of a latte, and reviews so far have been mixed. If you find the broccolatte tastes too much like, err, broccoli, you might prefer the powder blended into a soup or smoothie.
Broccoli is loaded with health-promoting antioxidants, gut-loving fibre, and surprisingly, vitamin C - so we'll be testing this new product on the kids once it hits the shelves.
To discover more family inspiration, events and news click here.
Reviews
went there a few weeks ago and they said they didnt have them that they were a one off trial, but still a nice resurant if your in the area