The Best Sandwiches in Sydney to Delight Your Tastebuds
The Best Sandwiches in Sydney to Delight Your Tastebuds
Toddlers
Preschoolers
Kids
Teens
Family
There's not much to dislike about sandwiches, in our humble opinion. Your choice of filling between your choice of bread is a straightforward recipe for success, and we love how customisable they are to suit individual tastebuds.
Luckily, Sydney is home to a slew of sandwich joints that are always coming up with new and unique flavour combinations, as well as doing the classics to perfection. Here are our picks of the best sandwiches in Sydney (and believe us, we've tried a few.)
The Best Sandwiches in Sydney to Delight Your Tastebuds
1. South Dowling Sandwiches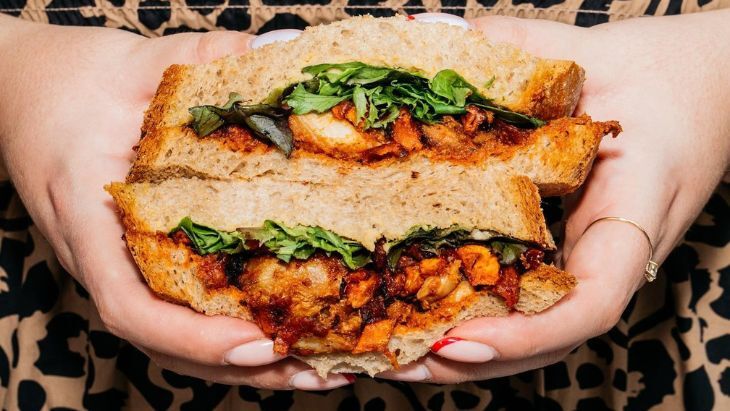 It would almost be sacrilege to write about the best sandwiches in Sydney without including crowd-pleasing favourite, South Dowling Sandwiches at the top of the list. Voted best in Australia (yes, best in Australia!), South Dowling Sandwiches is an absolute stalwart of the Sydney sandwich scene—and for good reason.
Doing classic options like Tuna, Poached Chicken, and Chilli Chicken to perfection as well as sweets and salads, the menu is also brimming with ever-changing specials—including our personal favourite, The Biatch—which is bursting with chilli chicken, SDS Red Pesto™, SDS Herb Mayo™, lettuce, rocket, pickles, red cabbage, SDS Caramelised Carrots™ and bocconcini. Get in line, folks!
Locations:
Darlinghurst - 377 South Dowling St
Alexandria - Shop 42C, 110 Bourke Rd
RELATED:
Where to Find Sydney's Best Burgers
2. Frank's Deli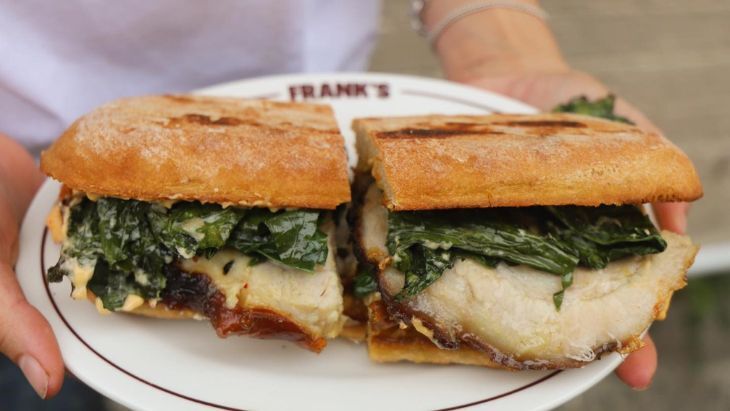 Embracing the classic New York deli experience with a dash of European flair, Frank's Deli brings you a culinary journey brimming with mouthwatering sandwiches and nourishing bone broths, where you can really relish the joy of a great meal.
At Frank's, you can also stock up on meals to take home and explore a shop filled with the finest products from the country's most sustainable, top-quality producers and farmers. *Chefs kiss*.
Location: 279 Bronte Road, Waverley
3. Brickfields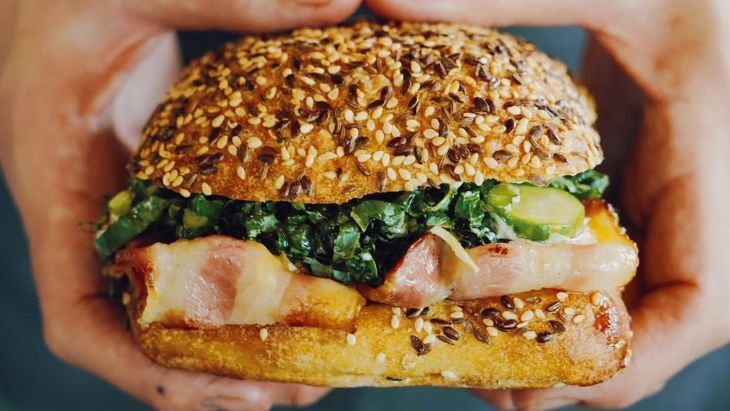 Brickfields Bakery is forever popping up at markets across Sydney and also has its flagship cafes in Chippendale and Marrickville.
Known for their mouthwatering coffee, pastries, sourdough loaves, and bacon sandwiches (complete with manchego, pickles, aioli, and streaky bacon, no less), Brickfields Bakery will not disappoint!
Locations:
Chippendale - 206 Cleveland St
Marrickville - 54-56 Sydenham Rd
4. Mrs Palmer Sandwich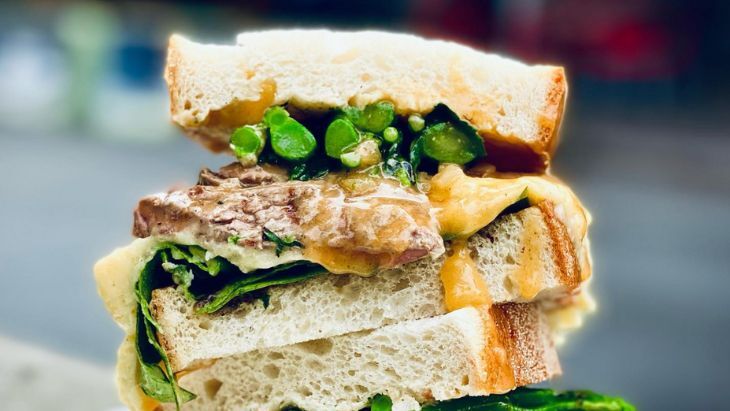 Open for lunch from Monday to Friday, Mrs Palmer Sandwich really delivers the goods if you're on the hunt for the best sandwiches in Sydney.
The menu is short but covers all bases—complete with sandwiches, salads, and snacks. Our pick? Glad you asked! It would have to be The Rare Roast Beef Sandwich, complete with a pepper crust, rocket, cucumber, mint yogurt, and crispy shallots. Drool.
Location: 81 Stanley St, Darlinghurst
5. Humble Bakery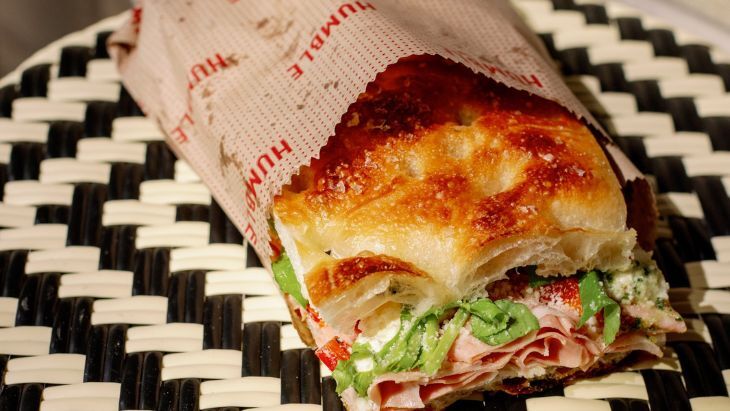 Known and loved city-wide for all things baked (most notoriously, their cakes!) Humble Bakery is a bit of a big wig when it comes to the best sandwiches in Sydney.
All offerings are served on their fresh bread baked daily, and their ever-changing flavour combinations promise to hit the spot every time. Chase a Humble sandwich up with one of their infamous finger buns and job's a good'un!
Locations:
Surry Hills - Shop 2, 50 Holt Street
Quay Quarter Lanes - 16-20 Loftus Lane, Sydney
Newtown - 212 Australia Street (pop-up weekend bakery)
6. Kosta's Takeaway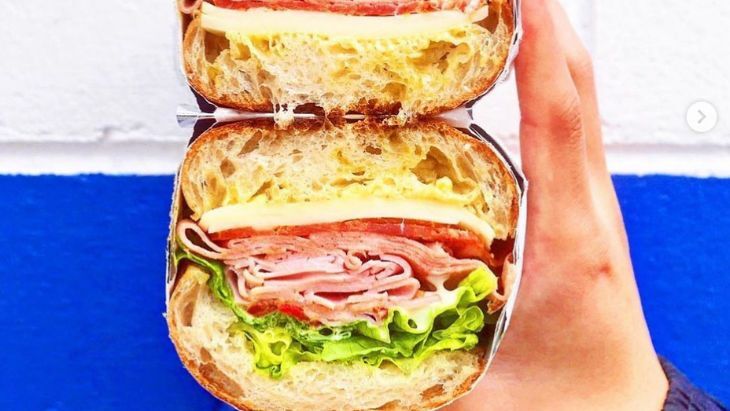 Tooting the tagline 'classic not basic', Kostas is a go-to for the best sandwiches in Sydney.
They do a roaring trade in drool-worthy sambos that range from the OG favourites—we're talking Poached Chicken, Club, and Supa Deli (Ham, salami, mortadella, peppers, pickled onion, broad leaf rocket, provolone, and mustard!), to the Pepper Steak sandwich that boasts house-made salt and vinegar hot chips...inside the sandwich. Need we say anymore?
Locations:
Circular Quay - 33 Pitt Street
Rockdale - 412 W Botany Street
7. Lenny Briskets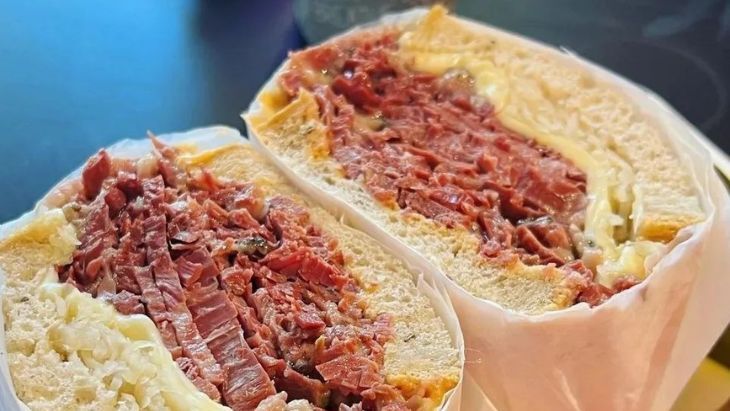 One for the Reuben enthusiasts out there—Lenny Briskets is a food truck that's transformed into an NYC-inspired deli cafe and diner right here in Sydney.
Lenny's sandwiches come in two sizes to satisfy your cravings: single (150gm) or double (300gm). The star of the show, the Reuben, boasts layers upon layers of Lenny's classic corned brisket, sauerkraut, swiss cheese, and Russian dressing, all sandwiched between two hearty slices of rye bread. They really do take their smoked meats seriously, and the results are utterly mouthwatering. Race you there!
Location: 274-290 Victoria Street, Darlinghurst
8. Dutch Smuggler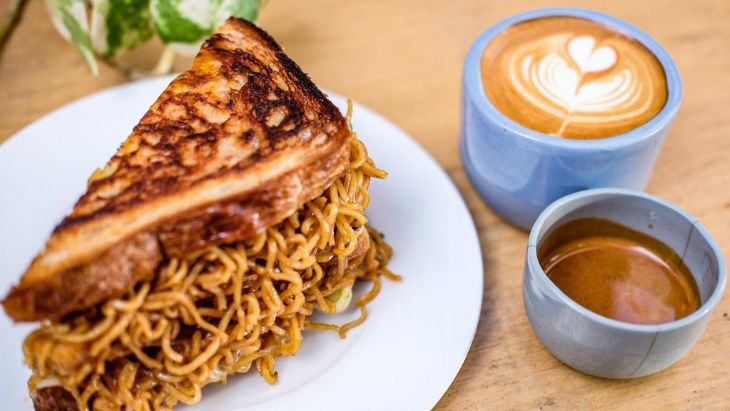 Well-loved for their epic coffee and toastie offering, Dutch Smuggler is a must-try if you're on a quest for the best sandwiches in Sydney.
Their hero? A Mi Goreng Toastie—a real treat that marries the humble sandwich with one of Indonesia's most popular noodle dishes. Once you've tried it, you'll wonder how you ever lived without it.
Location: 200 George Street, Sydney
9. Tothy Brother's Deli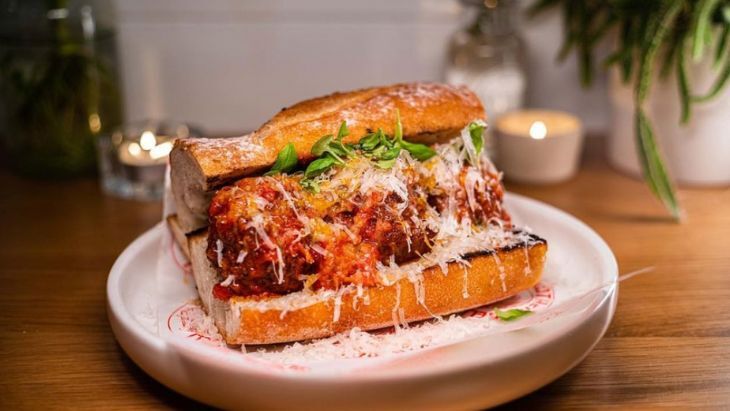 If you happen to be in the Northern Beaches and craving a seriously satisfying sandwich, we've got a fantastic recommendation for you – make a pit stop at Tothy Brothers Deli. And even if you're not from the area, trust us, this hidden gem is worth every drop of fuel it takes to get here.
Run by a dynamic duo of local brothers, these guys are masters at crafting juicy, tender stacks of meat. Their claim to fame is their 12-hour smoked pastrami, a labour of love brined in 18 different spices and their secret rub. You can savour this NYC deli favourite in their hot pastrami sandwich or their mouthwatering Reuben, and thank us later.
Location: Shop 4/180 South Creek Road, Wheeler Heights
10. Lox in a Box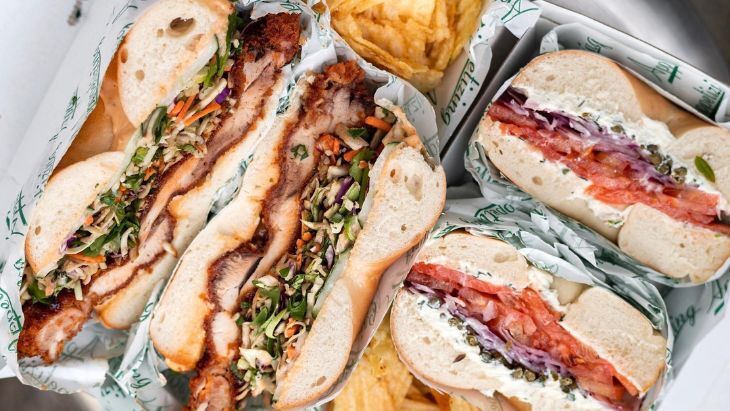 Okay okay, don't @ us for including this one—we're all for including bagels in a sandwich list when they're as epic as these (plus, the filing is very much sandwiched between the bread-based vehicle, so it's a sandwich in our book.)
Lox in a Box is more than just an average deli – they're a charming hole-in-the-wall spot that's dedicated to crafting the most delectable sandwich masterpieces; bringing the taste of NYC to Sydney. The Classic Lox is unmissable—their most popular bagel for a reason—boasting house-cured and spiced salmon Lox from Mt. Cook NZ, plus fresh tomato, red onion, capers, and herb schmear. Yum.
Location: Multiple throughout Sydney - see Lox in a Box Locations for more information.
More Sydney Eats
Incredible Yum Cha Spots in Sydney
Sydney's Best Sushi Trains
Sydney's Top All-you-can-eat Buffets
Have you signed up to our newsletter? Join ellaslist to get the best family and kid-friendly events, venues, classes and things to do NEAR YOU!