Our Picks for the Best Yum Cha Restaurants in Sydney
Preschoolers
Family
Kids
Mums & Bubs
Teens
All Ages
Yum Cha is such a fantastically fun food experience for children. We have an absolute ball every time we go. And really, what's not to love? A family friendly restaurant experience, a selection of scrumptious delicacies wheeled around on cute little trolleys by ladies who will take any opportunity to spoil your little ones, a huge range of taste sensations for the fussiest palate through to the most adventurous, the opportunity to put chopsticks to the test and the excitement of being immersed in what, for a lot of children, is a fascinating new culture.
While I think I may have a few dissenters (Sydney-siders are pretty faithful to their personal preference in yum cha venues!) and it truly is hard to narrow down my list, I'd like to share with you what I think are some of the best yum cha restaurants in Sydney.
Marigold, China Town
Marigold is right in the heart of Sydney's Chinatown and offers an authentic, reasonably priced yum cha every day of the week. I've been having yum cha here ever since I was taken to the restaurant as a high school student on an excursion. It's now a true favourite of my three year old and I. The waitresses are charming and delightful with children. On our most recent visit, my son was thrilled to not only receive stamps on our bill with each selection from the trolley, but also one on each hand! My son's picks? Sesame coated, glutenous lotus rice balls (they taste like peanut butter!), absolutely anything with prawns (the har gau a particular favourite) and the mango pudding.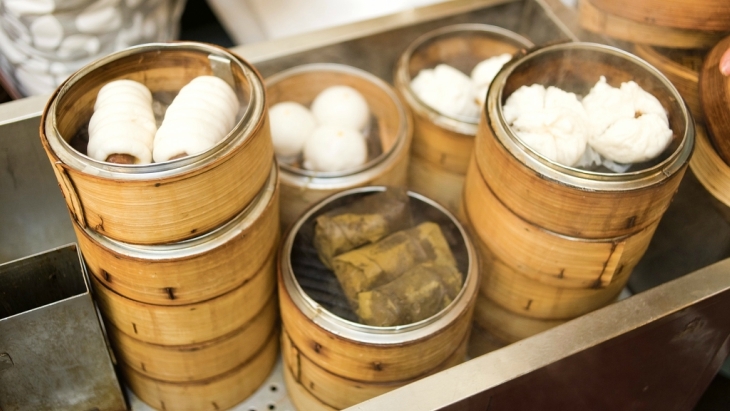 East Ocean, Haymarket
If your children are seafood lovers as my son is (his favourite food at present are, I kid you not, salmon sashimi and caviar which he calls 'black spots'!!) then this is the place for you. East Ocean, also located in Chinatown, has the most wonderful selection of seafood dumplings and specialty dishes and has a fabulous atmosphere. For those less keen on seafood however, don't be dismayed. East Ocean also offers a variety of traditional vegetarian and meat dishes.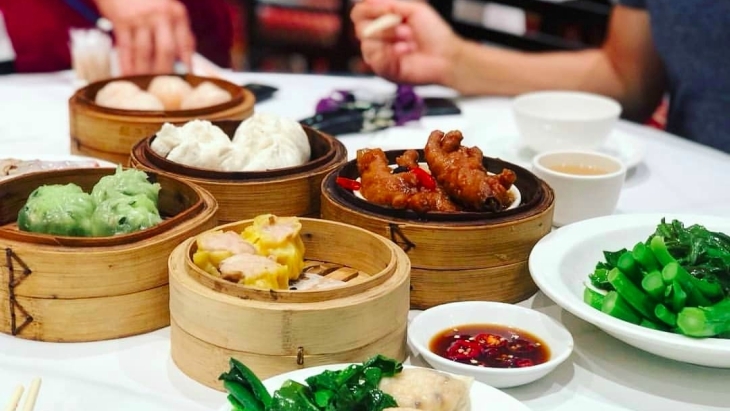 Phoenix, Parramatta
If you're in Western Sydney, I can't speak more highly of the Phoenix chain. While they're a little more pricey than the Chinatown yum cha restaurants, they offer a predictably good menu with a few creative twists that you won't find elsewhere. Extremely delicious food and conveniently placed within the Westfield and Rhodes Waterside shopping complexes.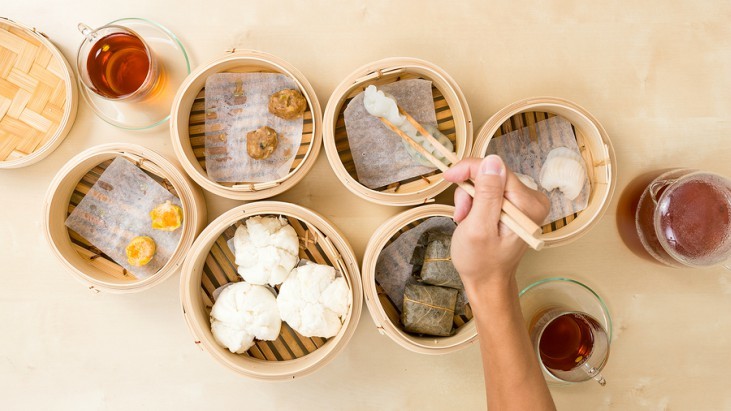 Bodhi, Sydney
CBD
Does anyone in your family suffer from an allergy? Stick to a dairy or gluten free diet? Practising a vegan or vegetarian lifestyle? If you answered yes to any of these questions, then Bodhi is the place for you. Ideally situated close to the Australian Museum, Cook and Phillip Park Aquatic Centre and the Art Gallery of NSW, Bodhi offers vegan yum cha that will surprise even devoted meat eaters. While it doesn't offer much in the way of traditional yum cha fare, it certainly doesn't disappoint in its interpretation of the classics.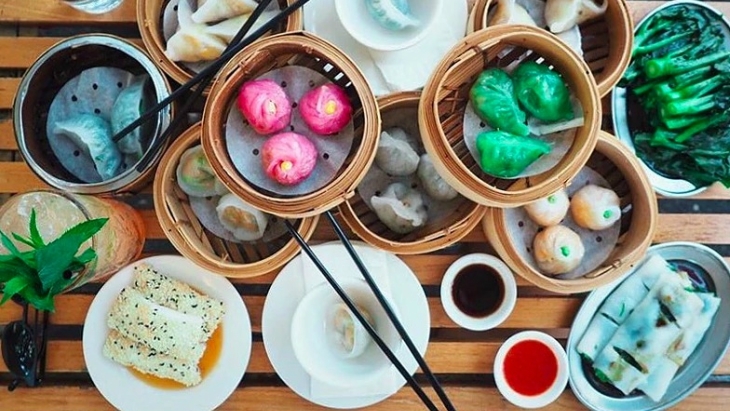 Kam Fook, Chatswood
If you're on the North side of Sydney then look no further than Kam Fook located in Chatswood Westfield. Children will love the golden dragon wall feature and the chandeliers. This restaurant offers an amazing selection of very traditional dishes that won't disappoint.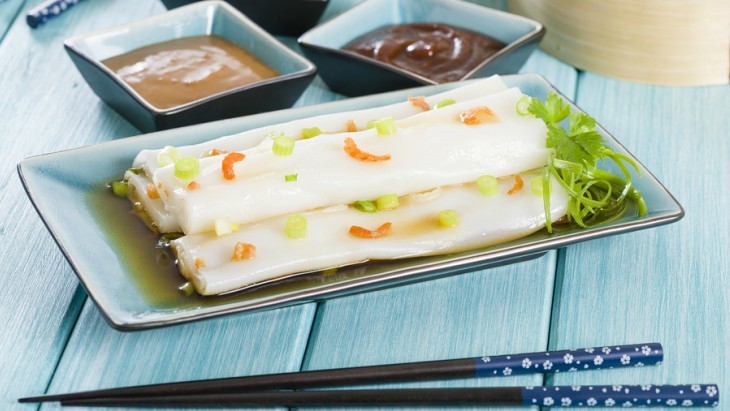 Fisherman's Wharf, Pyrmont
Fisherman's wharf is appropriately located within Sydney fish markets which is truly a food destination in itself with children. After you've enjoyed a stroll around downstairs, looking at the amazing array of fish on offer, head upstairs for some dumplings made from the freshest seafood in Sydney. They will validate your car parking ticket at the time of payment but you must ask them to do it or you'll miss out.
Sky Phoenix, Westfield's Sydney
A personal favourite for my family Sky Phoenix is easy to get to via public transport or park downstairs in Westfield's on weekends for a flat rate. Staff here are very friendly with children (can sometimes get a little too much for my kids) and they have a large collection of high chairs. It does get very busy on weekends and peak times of the year (esp around Christmas shopping times) so be sure to either book (you go do this online via their website) or go in early before the meal time rush.
The Eight in Market City, Haymarket
The PLAYTIME arcade centre with dodgem cars is on the same floor (next door) to The Eight Resturant in Haymarket. There is a carpark available (you can validate your ticket at yum cha) which is super handy with little ones. They change the menu regularly and are known to include fun things for kids like Minion looking yellow dumplings.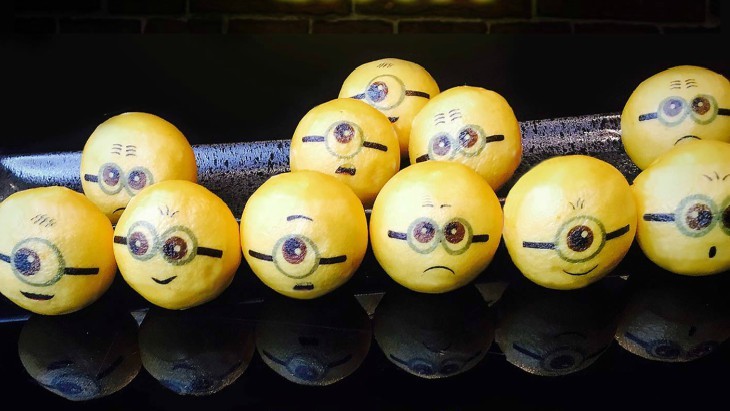 East Phoenix in East Village Shopping Centre, Zetland
Wulaba Park with awesome giant slippery slide just outside on the next block. We are big fans of the Phoenix chain of restaurants (this one makes number 5), especially as most, like this one, have 2 hour free parking. Bookings can be made online 24 hours in advance.
Chefs Dynasty in Little Saigon Plaza, Bankstown
The team at Chef Dynasty have recently started an ALL YOU CAN EAT YUM CHA BUFFET. Um, Yes please! PLUS the Funland arcade centre with dodgem cars take up pretty much the rest of the same floor! Kids are living the dream here. 3 hours free car parking is available. Adult Yum Cha Buffet price is $39, Kids 5-12 $17 and kids under 5 eat free.
More Foodie Fun
Spice World Is A Crazy Fun Restaurant With Robots
Best All You Can Eat Buffets In Sydney
Where Kids Eat Free In Sydney
Have you signed up to our newsletter? Join ellaslist to get the best family and kid-friendly events, venues, classes and things to do NEAR YOU!