The Best Gifts for New Mums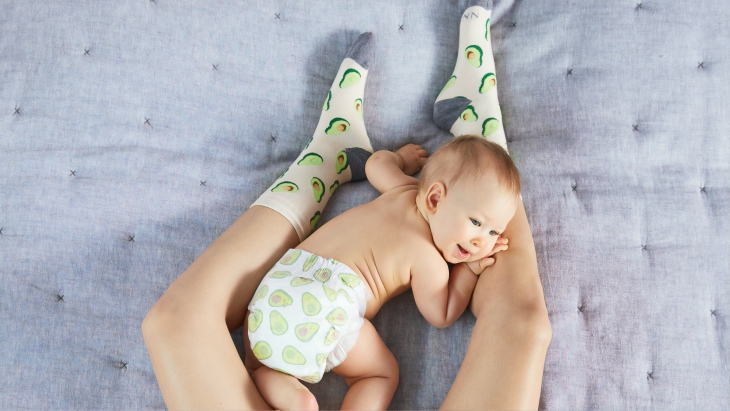 Becoming a mother is equal parts rewarding and exhausting, but undoubtedly one of the most special moments in a woman's life, which is why we believe in the best gifts for new mums to help them start their incredible journey.
Whether it's something practical to make her new life easier, something extravagant and pretty just for a treat or something to help her navigate this new chapter in her life, we've rounded up our favourite gift ideas for new mums.
Our Favourite Gifts for New Mums
A New Mama Kit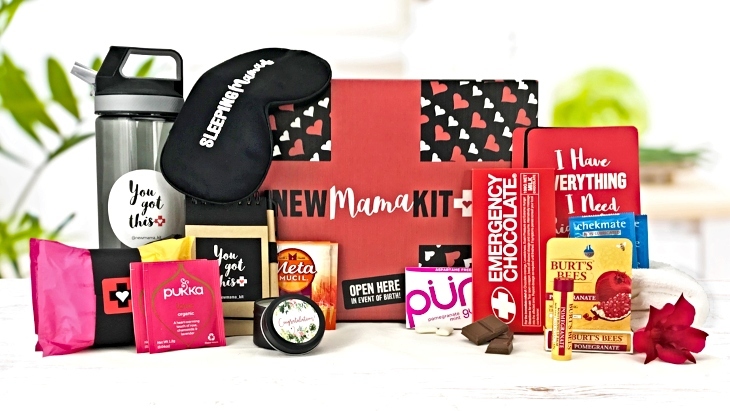 Motherhood is not something anyone can really prepare for, but the Mumpreneurs at New Mama Kit Gift Hampers have the perfect kits to help women feel better and recover faster in the early weeks of Motherhood.
Whether it's recovering from labour, or getting the hang of those long nights with your little one, the first few weeks of motherhood are a whirlwind. A wonderful way to celebrate a new Mum is to treat her to a gift that really "gets" the crazy journey that is Motherhood, and helps her to feel a little bit pampered and special along the way. Made for Mums, by Mums, the NEW Summer Birth Recovery Hamper includes a large water bottle, cotton face cloth, silk sleep mask, artisan chocolate, vegan lip balm, maternity pads and a scented candle and much more.
We just love the idea of pampering the new mama a little!
Baby and Mumma Gifts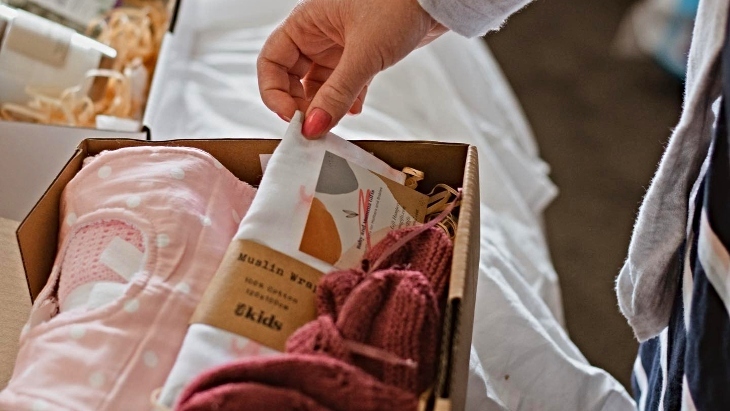 Baby and Mumma Gifts create beautiful gift hampers to celebrate every precious newborn and their mother. With the wellbeing of new mummas at the core of their range, Mum Gift Hampers are specially designed to care for mothers in all stages of pregnancy, birth and beyond. The thoughtfully curated collection includes top quality products from Australian brands, certified organic skincare and beautiful handmade items that make every new mum feel loved and special!
Perfect for baby showers, birth, and postpartum, their Baby Hampers include the sweet essentials that every little one needs in those delicate first months, like hand-knitted beanies and booties, certified organic and cruelty-free skincare products, and adorable jumpsuits and rattles.
See the inspired range of Baby Hampers, New Mum Hampers and Mum to Be Hampers at Baby and Mumma Gifts.
Food, Food and More Food
Hand-delivering home-baked treats to the hospital (because who can really fathom hospital food for 4 nights straight?) is a lovely gesture. Mini croissant pastries are perfect as they can be picked up with one hand whilst attending to baby 24-7 with the other hand. If you're good at baking, any savoury or sweet treats and snacks that are easy to store and eat (with one hand of course) will be greatly appreciated.
Most new mums are lucky to get out of their PJ's most days, so the thought of getting dressed, packing baby essentials, working out what to feed the fam, and tackling a grocery list with a newborn baby is overwhelming. Fresh food or meal subscription services will be her saviour. New mums are generally scoffing a meal when the baby sleeps or attempting to eat a one-handed meal while the baby sleeps on them! Lack of time is a huge obstacle to having balanced and regular eating habits. We think gifting a subscription is the perfect helping hand for new mum gifts and also gives them the peace of mind that their dinners will be wholesome and packed with flavour. After all, the carer needs to be taken care of too!
With deliveries from HelloFresh to look forward to, new mums don't need to face the supermarket, as fresh ingredients and quick, easy recipes will be delivered to their door!
Special Offer: Receive 40% off your first box with our exclusive ellaslist discount code ELLASLIST40. Order your HelloFresh meal kit here.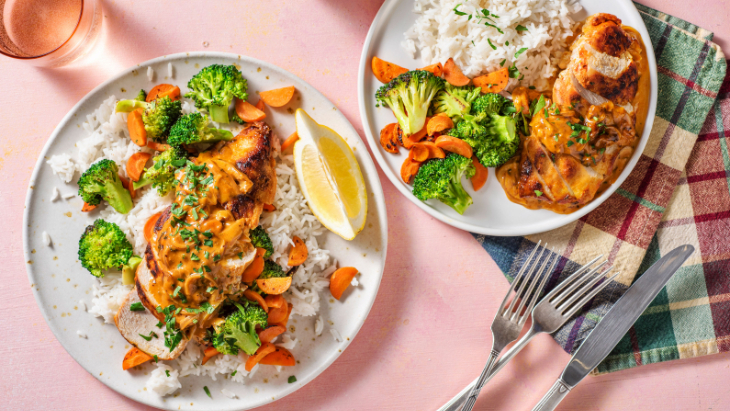 And if your friend has just survived 9 months without Japanese food (and they are a fan), delivering some high-quality sashimi and sushi will go down a treat (I was besotted when my husband came with a tray from Azuma after my second born). The same goes for soft cheese, cold meats - anything that the new mum was deprived of for that long. Deliver it... STAT!
So whether you want to bake some goodies, deliver some seriously good takeaway or provide an awesome meal subscription, food will provide much-needed energy and feel-good feasting for the new mama!
A Cleaning Voucher
The new mama will be on "baby call" for the next 6 - 12 months with an endless cycle of eating, feeding and changing a million nappies on repeat! There will be mess and toys everywhere with limited time to deal with it. A lovely and helpful idea for new mum gifts is a cleaning voucher. You can even do the groundwork for her and research some good cleaners in the area via Google or Air Tasker.
You could also purchase a voucher from companies like UrbanYou which can be used to book any cleaning, gardening, or handyman service from a network of trusted, pre-screened service professionals.
A Thoughtful, Hand-made Hamper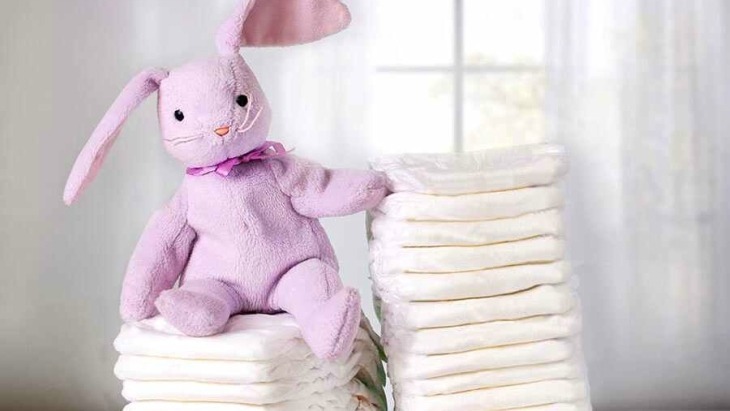 Most new mums love receiving fresh florals to make their home smell lovely and give them something vibrant to look at apart from those hospital walls. While spending a small fortune on florals is tempting, the excitement will likely last a day and then she has to worry about transporting the flowers back home, feeding them, trimming them, washing vases etc - not an ideal situation for a new and busy mum.
A thoughtful gift for a new mum goes a long way, and what's more thoughtful than a handmade hamper? Start with a decent box, crate or basket that she can re-use. Try Ikea, Howard's Storage or even The Reject Shop. You can then add anything you like, including clothes, cute shoes, socks, hair bows, nappy wipes, baby lotions, books, and don't forget nappies! Throw in a soft plush bear, some cellophane and ribbon and you have just provided a really thoughtful gift for the new mum and bub.
Time poor? There are lots of companies that do it all for you such as Bespoke Baby Gifts, Milly and Henry, Bockers and Pony or Baby Gift Box.
Handy Medical Supplies
You could put together a not-so-fancy gift box of essential "'medical" supplies that every mum needs at some point. Think Baby Panadol, Fess spray, a baby thermometer, Gastrolite, nail scissors etc. It will save the new mum late night chemist runs when the baby inevitably gets sick in their first year.
More News for New Mums
Top Baby Names In Australia
Six of the Best Mumcations
The Best Podcasts for Mums and Dads

Have you signed up for our newsletter? Join ellaslist to get the best family and kid-friendly events, venues, classes and things to do NEAR YOU!