Best Chocolate Shops In Melbourne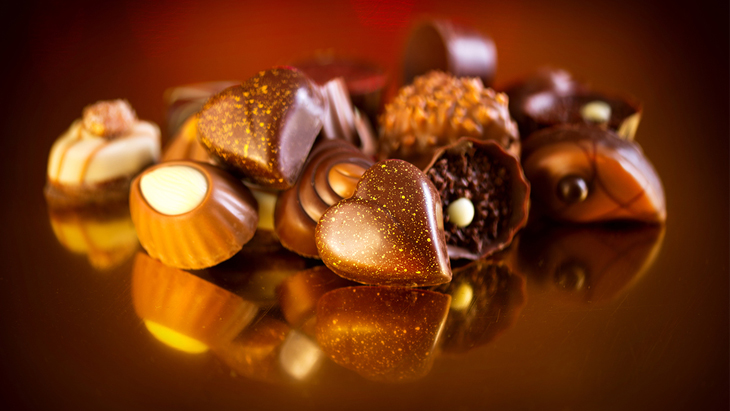 By: Claire Halliday, ellaslist
Dark? Milk? White. There is something for everyone at Melbourne's favourite chocolate shops – from thickly rich hot chocolate that pours down your throat and warms your belly, to assorted chocolates in boxes that make perfect gifts for loved ones and special friends. Serious chocolate-lovers will have plenty to lick their lips about and little ones with less mature taste buds will love the smorgasbord of gooey centres. It's yours to discover…at the best chocolate shops in Melbourne.
1. Mörk Chocolate Brew House
Will your children really appreciate it?
Maybe not at the same level as you…But that's okay, because you will.
The kids will care that there are chocolate treats of various kinds to be washed down by seriously good quality, specialty hot chocolate (or iced chocolate, when the days are hot). You'll care that the shop supports ethical and sustainable producers – and you'll love the adult flavours of the dark, darkest varieties of artisanal chocolate.
Plus, its location, with the Queen Victoria Market so close, is a handy one. After all, the fresh fruit and vegetables you buy there will make you feel less guilty about your chocolate habit.
What You Need To Know
Address: 150 Errol Street, North Melbourne
Phone: 9328 1386
Email: [email protected]
Website: www.morkchocolate.com.au
2. Hahndorf's Fine Chocolates
Their stores are scattered across Melbourne (from Frankston to Forest Hill), so chances are, you'll find one near(ish) you. How deliciously wonderful!
With flavours that include lemon truffle, strawberries and cream truffle, white slivered almonds, rocky road and milk chocolate bullets, the children can eat and drink their way to happiness – and so can you.
Buy them individually – but try the free samples first – or buy them in a gift tray to share with someone you love.
And tucking a few away in that shelf in the pantry the kids can't reach? Always a good idea! It might not make for perfect parenting but it might just help offer the right incentive to get those chores done when you need a helping hand.
Milkshakes, hot chocolate and other sweet treats are also all on offer from this German-style chocolatier.
What You Need To Know
Address: 81 Bluff Road, Black Rock
Phone: 9533 1575
Website: www.hahndorfs.com.au
3. Chocolatier
Australian-made, premium chocolates that are affordable and delicious? Mmmmmm. It's quality chocolate at factory prices that's as sweet on your pocket as it is on your tongue. If you're looking for something different for your child's next birthday party, one hour of party fun costs $29.95 per child and gives every party-goer the fun of creating 4 chocolate products each.
What You Need To Know
Address: 244 Waterdale Road
Phone: 9499 7023
Website: www.chocolatiershops.com.au
4. Chocomama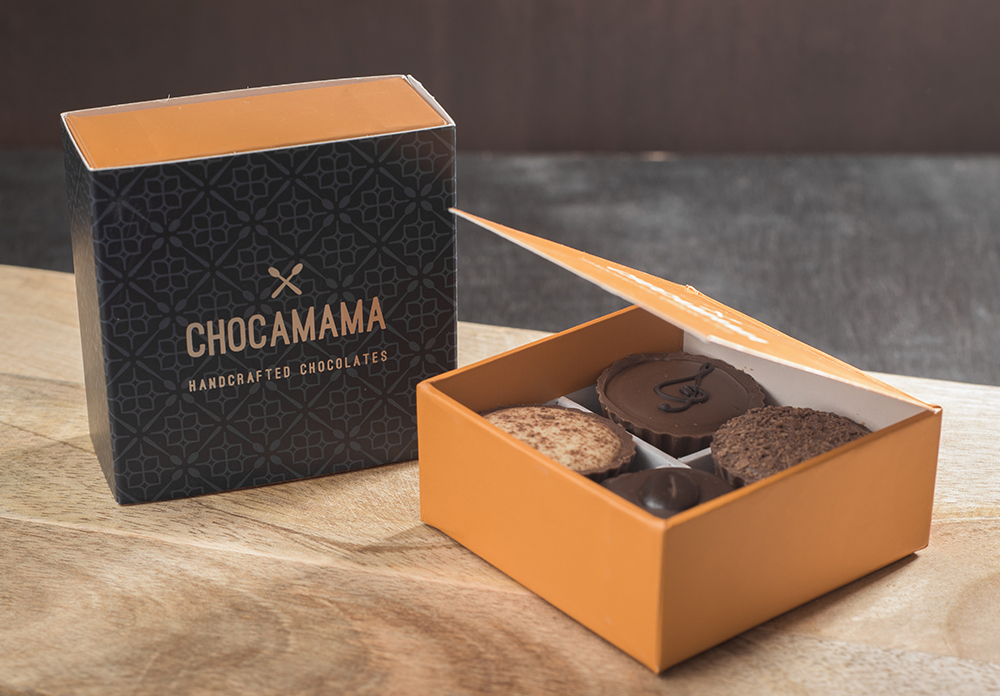 If you're looking for hand-made chocolate, Melbourne-style, this local lovely has something different – from the premium 500gm chocolate tram to the Hosier Lane graffiti Bar series. Not a true choccie fan? Bah, humbug! No, really…they sell humbug lollies, as well as licorice, Turkish delight, honeycomb, nougat, peanut brittle and Tasmanian fudge.
What You Need To Know
Address: Royal Arcade, 335 Bourke Street Mall, Melbourne
Phone: 9639 9012
Website: www.chocamama.com
5. Haigh's Chocolates
Australia's oldest family-owned chocolate maker has been in business since 1915.
Little ones will love the novelty chocolates and with so many flavours to choose from, there are plenty of reasons to keep coming back. Buy them as singles, or create a box of assorted gooey delights to enjoy later.
What You Need To Know
Address: Farrer House, 26 Collins Street, Melbourne
Phone: 9650 2114
Website: www.haighschocolates.com.au
6. Koko Black

Serious hot chocolate-lovers leave here with sweet smiles. Why? Because Koko Black Hot Chocolate is blended and brewed for more than 2 hours – creating flavours you (and the kids) will LOVE. Sure, the traditional hot chocolate might be a favourite with little taste-buds but grown-ups can unleash their taste for adventure by sampling cinnamon hot chocolate, orange hot chocolate, hazelnut hot chocolate and even chilli hot chocolate varieties to help you see things clearly.
If you prefer to chew your chocolate, expect premium handmade delights that are smooth as like velvet and designed to please. From creamy chocolate teddy bears on a stick (milk or dark), to bags of chocolate shavings for make-it-at-home drinking chocolate, Koko Black can be enjoyed in-house or on-the-move.
What You Need To Know
Address: 52 Collins Street, Melbourne
Phone: 9663 5567
Website: www.kokoblack.com/category/salon/melbourne
6. Pana Chocolate
It's raw, it's organic and vegans will be happy too.
For families looking for an alternative to regular chocolate, Pana is a favourite. You can find it in several outlets across the country and in Melbourne there's a satellite store in Sunbury – as well as at this flagship store in Richmond. In the cake range, you'll find raw, organic, vegan and hand-made creations that are free from dairy, soy, gluten and refined sugar.
Ingredients sourced from exotic locales, and chocolate that is preservative-free and rich in antioxidants and amino acids make tasty treats terrific for health-conscious little ones.
What You Need To Know
Address: 491 Church Street, Richmond
Phone: 1300 717 488
Website: www.panachocolate.com/
Want more chocolate indulgence? Check out the best hot chocolates in town or visit one of the top cafes to feast on Nutella