Best Cafes To Feast on Nutella in Melbourne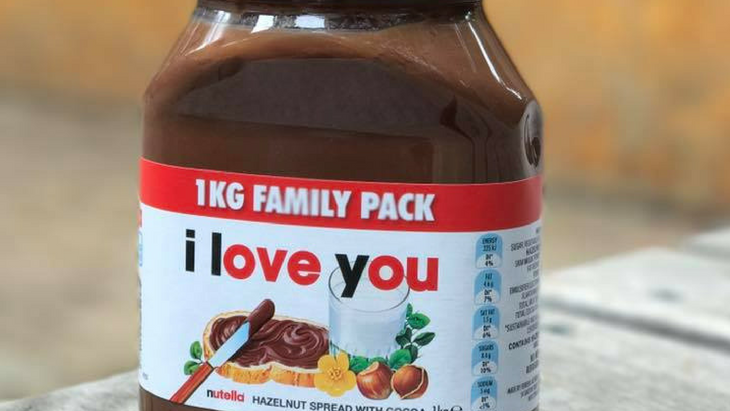 By: Claire Halliday, ellaslist
Who doesn't love the gooey choc hazelnut delight that is Nutella?
For some of the best places to find Nutella on the menu in Melbourne, try these suggestions.
1. Carte Crepes
If your kids love crepes, they'll love the Nutella-stuffed street-style ones here.
Nutella and strawberry. Nutella and banana. It's up to you.
Just make sure there is Nutella.
Your kids' favourite? Perhaps the Nutella and marshmallows. You won't know until you let them try it.
What You Need To Know
Because it's on the grounds of the University of Melbourne, you can give the children a taste of uni life that might be in their future. It's a handy stop if you're exploring the area. The café is unpretentious and the crepes are really good.
Phone:
Address: University of Melbourne grounds, Parkville
Opening hours:
Until 5.30pm
More information: visit the website
2. Pidapipo Gelateria
It's an ice-cream and dessert shop on the edge of Carlton and the Nutella-packed cone is a treat your kids won't forget. This shop's raving fans (and there are many!) call it the best ice-cream in Melbourne.
What You Need To Know
Phone: 9347 4596
Address: 299 Lygon Street, Carlton
More information: visit the website
3. Eat'aliano by Pino
Pizza isn't just about cheese and salami, you know. When experts rate the best Nutella pizzas in Melbourne, this venue regularly gets a nod.
Imagine a buttery crust, smothered with a base of sticky Nutella – then topped with fresh slices of sweet, creamy banana. Mmmmmm.
Really, there's nothing more to add. It's perfect.
What You Need To Know
Phone: 9077 4147
Address: 122 High Street, Windsor
More information: visit the website
4. Tiamos
In the Italian food heartland, you wouldn't expect it to be bad, would you?
Italians love their chocolate hazelnut spread – and they love their pizza. The version here is served with a very generous dollop of ice-cream, plus strawberries, plus icing sugar and, of course, the good brown stuff that we're all thinking about. Yum! Tell the kids its dessert and they'll be thrilled. If you're watching the budget and feel like being frivolous, just tell them it's dinner. They won't care.
What You Need To Know
Phone: 9347 5759
Address: 303-307 Lygon Street, Carlton
More information: visit the website
5. Muharam Cafe
Freakshake it up with a Nutella doughnut drink that is more food than liquid.
This takes everyone's favourite Nutella doughnut and creates art in a spectacular freakshake that will have your kid's eyes popping.
If you haven't let your kids in on the freakshake experience, this flavour will send them into overdrive. We recommend sharing, for sure.
What You Need To Know
Freakshakes are the grand-daddy of milkshakes – filled with attitude and an explosion of treats and toppings that spill in all directions from the glass. If your kids are little – one is way too much.
Phone: 9818 7722
Address: 97 Burwood Road, Hawthorn
More information: visit the website
6. Walker's Doughnuts
What could possibly be better than a doughnut shop?
Answer: A 24-hour doughnut shop. It's true.
There are so many classic flavours here, it's hard to choose. The creative spins on the old favourite add an extra dimension of deliciousness and the Nutella doughnut here is to die for, as they say.
The late hours and the city location make this a great emergency stop for any guilty parents who need to shower their children with love and sweet stuff after a late night meeting.
What You Need To Know
Phone: 9662 2254
Address: 2/26 Elizabeth Street, Melbourne
Opening hours: 24 hours
More information: visit the website