Best Butterfly Encounters For Kids Near Sydney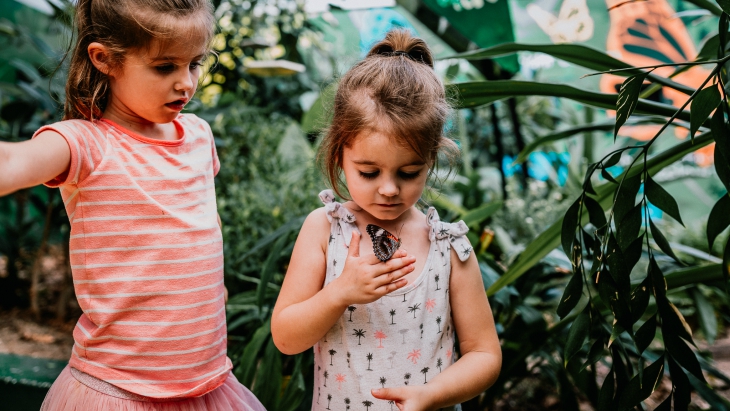 What is it about kids and butterflies? Is it their colourful beauty? Their non-threatening nature? Their fascinating metamorphosis from caterpillar to beautiful winged creature? No one ever tells this insect to go away, nor are there repellent sprays on the shelves to get rid of them, in fact, having one land on you is a privilege!
All kids go through a butterfly phase at some point (there are some adults I know who are still in it) so we discovered some places were they can get up close and personal with their favourite insect...
Sydney Wild Life Zoo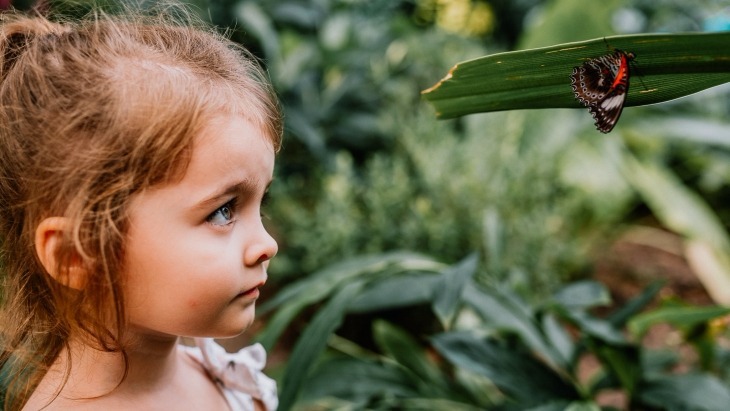 Surprisingly this is the only place in Sydney where you can have an encounter with butterflies (of the live, not pinned to a board in a museum kind). We recently sent ellaslist explorer Kylie Purtell to check out Sydney Wild Life Zoo and she said, hands down, the Butterfly Tropics was her girls' favourite bit! In this cool enclosure the friendly butterflies are only too happy to perch themselves on you for a photo. Read more about the magical experience here. By the way the famous Butterfly Farm out at Dural is sadly no more - you can still see butterflies in their museum, but we know it's not the same...
Australian Butterfly Sanctuary, Kuranda

Credit: Peter Sondra Ward
It's a bit of a drive but for true butterfly lovers it's just a quick flap of the wings up to far north Queensland. The Australian Butterfly Sanctuary is the largest butterfly flight aviary and exhibit in Australia and prides itself on providing a world-class wildlife experience in the tropical north. The all-weather experience near Cairns is home to over 2,000 magnificent tropical butterflies including the electric blue Ulysses, the majestic green and yellow Cairns Birdwing and the Monarch butterfly - and they all are hand-reared on the premises. The expert guides will take you on a free 30 minute tour through the aviary - check out the website here.
Coffs Harbour Butterfly House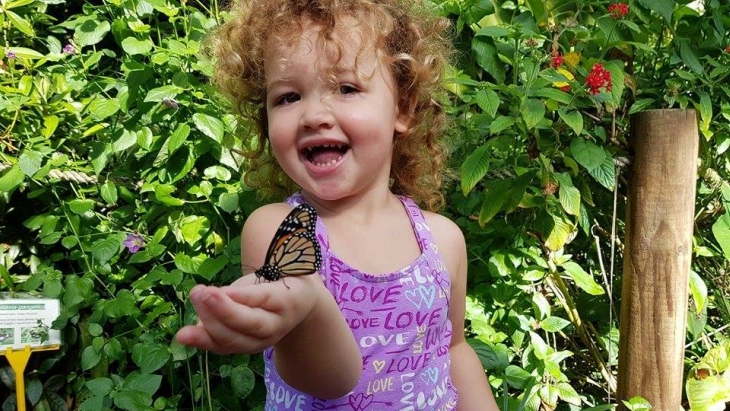 Think Coffs Harbour is just for bananas? No way, the far north coast is paradise for butterflies! The Butterfly House offers visitors the opportunity to stroll amongst hundreds of live Australian butterflies in an indoor subtropical rainforest setting. Experience the world of butterflies as they fly, court, mate, sip nectar or rest in the light showing off their fascinating colours and patterns. Then lose yourself in the our outdoor maze where kids can have fun hunting for the hidden butterfly clues. Check out the website here.
Grow Your Own!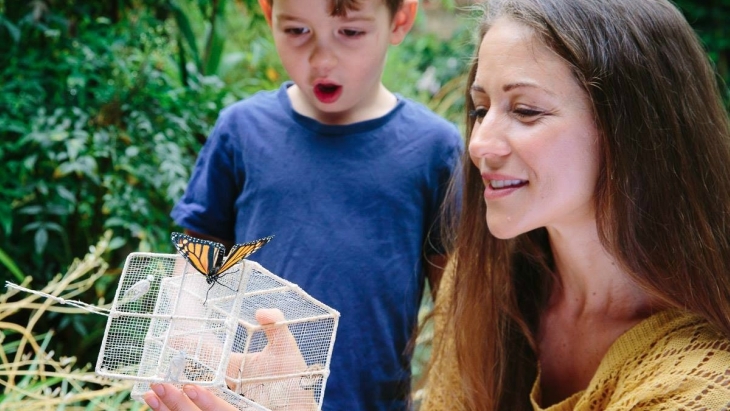 Can't venture out to any of these locations? No worries, why not buy your own butterflies and set up a colony at home! Butterfly Adventures is an Australian company who can send you your very own live chrysalis kit. Kids will love to watch a stunning butterfly emerge from the kit over 4-6 weeks. Simply hang and keep the chrysalis away from direct sun, and mist it with water once a day. Teach your kids about the amazing metamorphosis of the butterfly life cycle (and then release into the wild)! Kits start at $40. See the website for more.
Kids obsessed with dinosaurs instead? Check out the Best Dinosaur Experiences in Sydney!
Main image: Kylie Purtell