Utterly Paw-Fect. Visit A Dog Cafe!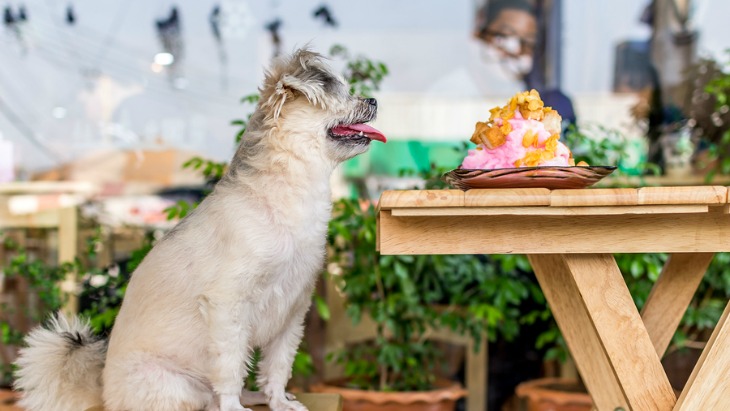 By: Phoebe Ackland, ellaslist
Cat cafes are pretty common knowledge these days- we just adored our visit to Catmosphere for a cuppa and a cuddle. But why are pooches left out of the fun? I know plenty of dogs that wouldn't mind joining my mid-morning Saturday brunch dates. Finally, the Sydney cafe gods have listened to the pleas of the canine-obsessed.
We've uncovered Sydney's best dog cafes for an absolutely pawfect cup of coffee.
Cafe Bones, Leichhardt
They claim to be the "world's first dog-friendly cafe!" The coffee is organic and fair-trade, the menu is stocked with sandwiches and heaps of sweet treats, and even a dog menu to indulge your four-legged pal with a bone shaped cookie or Pupaccino™. Dog whisperer Cesar Milan even stopped by during his trip to Oz. This is the number one meeting spot for locals who don't want to leave their pooches at home. Bone Appetit!! Visit their website.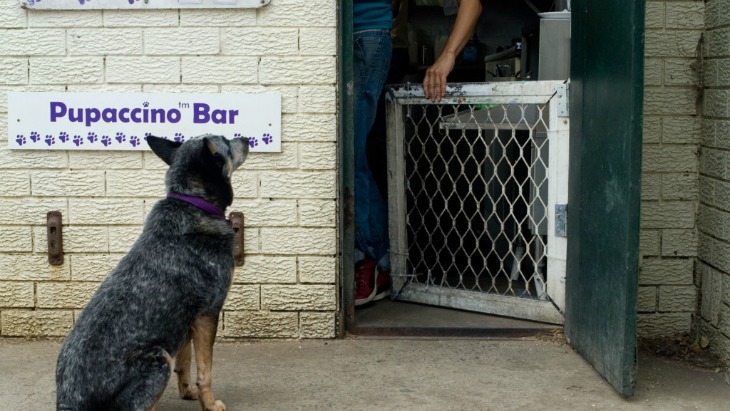 Chew Chew Pet Restaurant, Wollstonecraft
Where pet nutrition comes first! Pet nutritionist and pet care adviser Naoko Okamoto has designed a Japanese style dog menu with a focus on nutritional content and taste. Organic meat and fish straight from the Sydney Fish Markets are served up to your pal- only the best! Some serious thought is put into every dish, which is always 50% meat, 25% grain and 25% veggies. You can order 3-course meals for your dog, including an entree of soup, a lamb omelette, and a cupcake and doggie cappuccino to top it off. In case this cafe couldn't get any more loveable, you can now host your pooches birthday party here! Visit their website.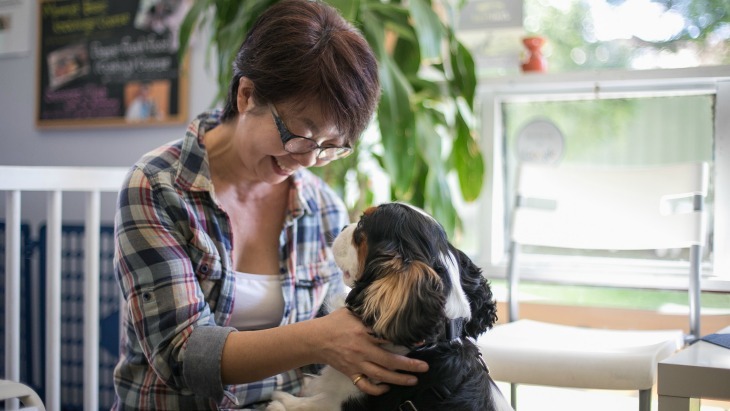 Maggie's Dog Cafe, Shop and Salon, Moonee Beach
This dog cafe destination is well worth a weekend family drive. This super brand new dog cafe can be found in a small town on the mid north coast. There are indoor and outdoor seating options, and pooches can lie in the sun on astroturf whilst enjoying a treat off the special canine-friendly menu. Puppicinos are followed by puppy playtime in the enclosed dog pens, and extra special pooches will then be treated to luxurious spa treatments or some A-grade grooming. Visit their website.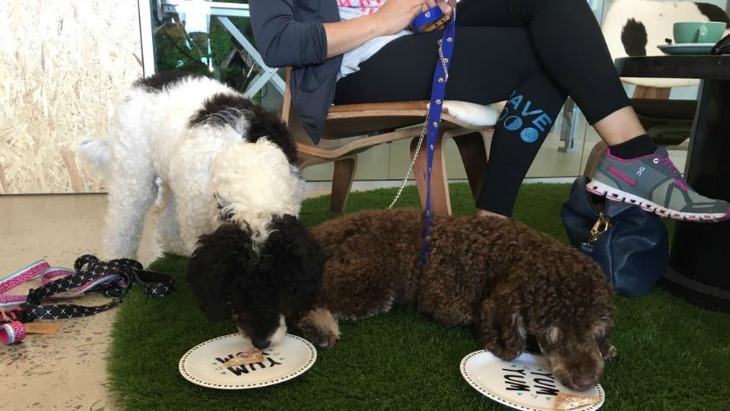 Where Your Pooches Are Welcome
Although they're not specifically dog-themed cafes, increasing numbers of Sydney cafes are welcoming every member of the family during breakfast, brunch and lunch. Naked Brew in Erskineville makes carob-and-peanut-butter "domuts" (that's a dog doughnut) for your pooch to enjoy in the outside seating! Our favourites include the Queens Park Shed where diners and dogs can relax in the sunshine followed by a huge run around the park, The Boathouse Balmoral will never turn away a 4-legged friend in their outdoor seating area, and The Norfolk in Surry Hills welcomes pooches in the courtyard whilst you enjoy a real drink.
Know a dog cafe that's not on our list? We want to know about it! Comment below.
Reviews

Reviews get lonely too
Be awesome and write a review