20 Back to School Tips For Parents
20 Back to School Tips For Parents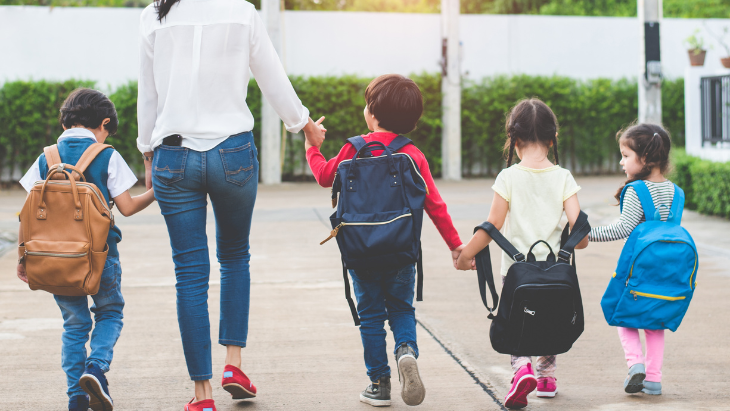 The days of blissful holiday freedom are drifting away and it's time to shift gears into back-to-school mode. But don't sweat it, at ellaslist, we've got you covered.
We've prepared a stellar line-up of 20 essential tips for easing you and your little (or not-so-little) scholars back into the swing of things. From re-establishing bedtime routines to packing super nutritious lunchboxes, and even making homework seem less like work, we're here to help you tackle the new school year head-on. Ready to become a master of the school term transition? Let's dive in!
20 Back to School Tips For Parents
1. Get Set with Sleep Routines: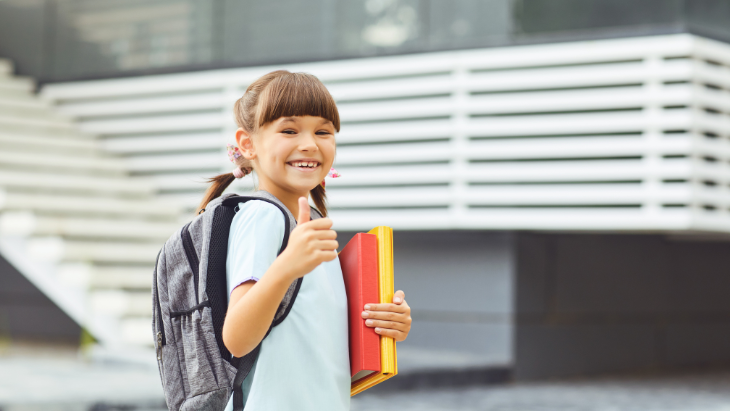 Transitioning back to a school-time sleep schedule is crucial for setting the right tone for the academic year. Begin this adjustment a couple of weeks before the term starts. Gradually shift bedtimes and wake-up times to match the school routine. A well-rested child is alert, focused, and better prepared for learning!
2. Steady Does It with a Routine:
Consistency provides a sense of security for children. Establish a daily routine that includes homework, relaxation, hygiene practices, and bedtime activities. Rehearse this schedule before school reopens. The familiarity of a routine makes transitioning to the school rhythm less daunting and more manageable.
3. Empower Their Independence:
Boost your child's sense of responsibility and excitement about the new school year by involving them in the preparations. Whether it's selecting school supplies, packing their backpack, or deciding on lunch options, fostering independence enhances their confidence and ownership of their learning journey.
4. Select the Perfect Backpack:
Ensure your child's daily comfort by choosing a lightweight, durable backpack with wide, padded straps. A correctly fitted backpack that supports the back can make a significant difference in preventing daily strain and discomfort. An ergonomic backpack is not only good for your child's posture but can also make carrying school supplies easier.
5. Reinforce Safety Rules:
Discuss essential safety rules such as looking both ways before crossing the street, sticking to familiar routes when walking to school, and understanding the importance of stranger danger. A regular refresh of these guidelines helps children to stay safe while travelling to and from school.
6. Nurture Healthy Habits:
Establishing healthy eating habits is crucial for maintaining a child's energy and focus throughout the school day. Involve your child in planning and preparing nutritious meals, choosing lunchbox items, and understanding the importance of staying hydrated. Teaching good nutritional habits early on lays the foundation for lifelong health.
7. Balance Screen Time:
With technology playing a significant role in children's lives, it's important to establish clear screen time rules for the new school term. Create a balanced routine that includes time for study, rest, play, and limited, purposeful screen time. Encourage physical activities and hobbies that promote creativity and social interaction.
8. Practice the School Route:
Familiarising your child with their school route helps alleviate first-day jitters. Whether they're walking, taking the bus, or being driven, practice the journey together a few times before school starts. This ensures your child is comfortable with their commute and knows what to expect on their first day.
9. Address First-week Nerves:
It's normal for children to feel apprehensive about the new school term. Encourage open dialogue about their worries. Share your own first-day experiences and how you overcame your nerves. Discuss positive aspects of school and highlight exciting opportunities that the new term brings.
RELATED: NSW Back-to-School Vouchers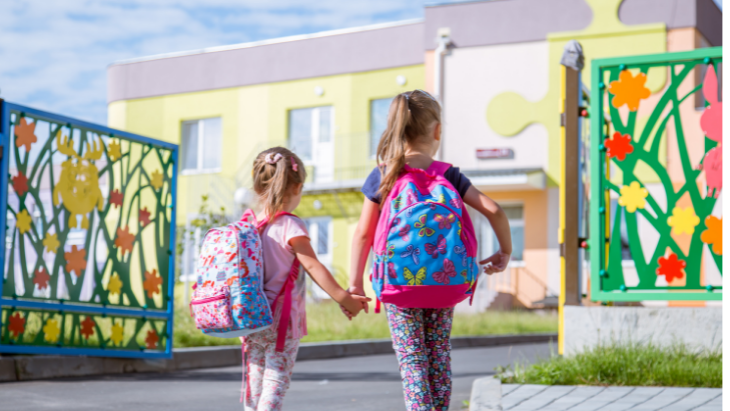 10. Kick-off with a Celebration:
Mark the start of the academic year with a small celebration. This could be a special breakfast, a favourite family outing, or a back-to-school tradition. Celebrations instil a sense of excitement and positive anticipation about the new school year.
11. Construct a Homework Zone:
A dedicated, quiet, and well-lit space at home for doing homework can boost your child's productivity and focus. This could be a specific spot in the living room or a desk in their bedroom. Ensure the space is free from distractions and equipped with necessary school supplies.
12. Attend Open Houses:
If your child's school organises orientation days or open houses, try to attend. This provides an opportunity to meet teachers, familiarise yourself and your child with the school layout, and ask any lingering questions. This familiarity helps to ease first-day nerves and creates a sense of belonging.
13. Review School Materials:
For older students, going through class schedules, school maps, and understanding what each subject entails can help reduce first-day anxiety. If possible, practice the route between classes and discuss time management strategies for handling class schedules.
14. Plan School Supplies Early:
Avoid the last-minute rush by purchasing school supplies ahead of time. This ensures you get everything on the school supply list and avoids the stress of out-of-stock issues. Involve your child in the selection process to build their excitement for the upcoming school year.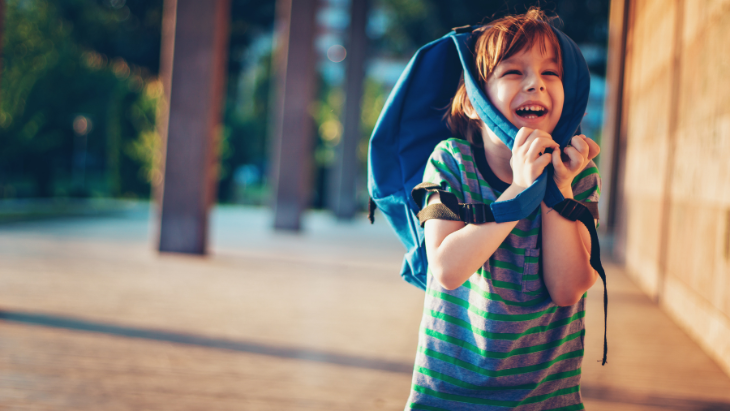 15. Get Tech-Savvy:
As many schools are increasingly using digital platforms for assignments, grades, and communication, it's important that both you and your child know how to navigate these systems. This can help prevent technical glitches once school starts, allowing your child to focus on learning.
16. Discuss Social Challenges:
Equip your child with strategies to handle potential social challenges such as bullying and peer pressure. Teach them the importance of respect, kindness, and seeking help from a trusted adult when faced with difficult situations.
17. Boost Extracurricular Activities:
Encourage your child to participate in extracurricular activities that align with their interests. These activities provide an excellent opportunity for students to develop new skills, make friends, and enhance their school experience.
18. Master the Morning Routine:
Establishing a consistent morning routine can make school days start more smoothly. This might include waking up at a set time, eating a healthy breakfast, getting dressed, packing lunch, and leaving for school at a consistent time.
19. Prep Nutritious Lunches:
Plan and prepare a week's worth of healthy lunches and snacks ahead of time. This ensures your child gets the nutrition they need to stay focused and energised throughout the school day.
20. Celebrate the First Week:
Mark the end of the first week of school with a special celebration. This might be a family dinner, a special treat, or a small gift. It's a great way to acknowledge your child's efforts and make them feel proud of their achievements. Here's to an exciting, successful, and smooth new school year for your child!
More Paretning News
New Family Frontier: The Rise of Platonic Co-Parenting
What is an Almond Mum?
6 Ways To Make Cooking Dinner At Home More Convenient

Have you signed up for our newsletter? Join ellaslist to get the best family and kid-friendly events, venues, classes and things to do NEAR YOU!