The Great School Lunch Box Guide: Our Top 8 Picks For 2021
Buying a lunch box. Who knew it was akin to buying a car? There are so many features, designs, compartments, contraptions, safety guidelines and so many different opinions by those who have road tested them! I am a little bit nervous for when my son starts big school. Is there such a thing as lunch box envy? After researching this guide and finding out all the awesome lunch boxes out there, I feel like there must be!
Here are 8 of the coolest lunch boxes we've seen on the market...
1. Stuck On You Personalised Bento Lunch Boxes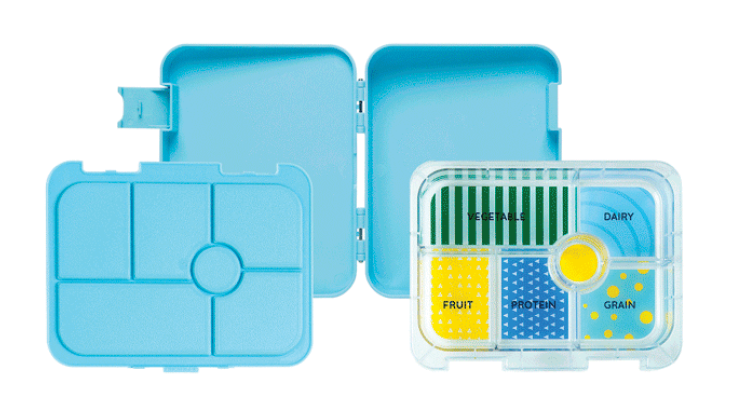 Your little one will never mix up their lunch box with someone else's again thanks to the Stuck On You labelling feature - add your child's name and choose a colour and one of the fun or cool designs before placing your order. Dishwasher safe and we love the six labelled compartments, including a leak-proof space for yoghurt or dip.
RRP from $49.95
2. Love Mae Bento Lunch Box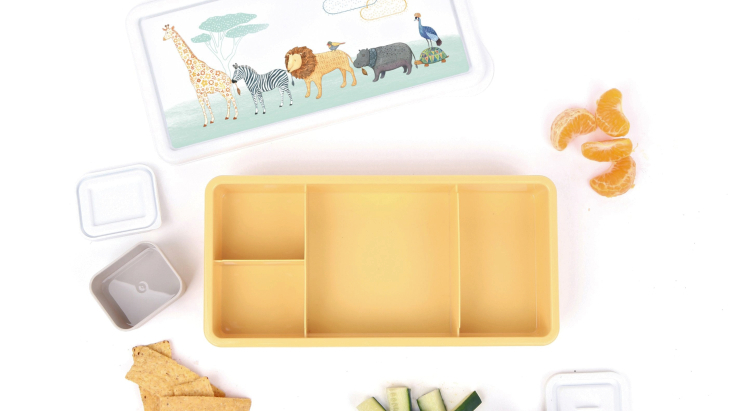 Not only is it non-toxic (free from BPA, PVC, Phthalates and metals), the Love Mae bento is pretty and practical! Dishwasher-friendly, the leak-proof lid and two leak-proof small inner containers (who needs cling wrap?) will make sure your little one's lunch doesn't land up all over their school bag. A purpose-built cooler bag with an ice brick can be purchased separately as an add on in a number of gorgeous designs that the kids will love. It's 100% recyclable too (only once it's worn out from daily use, that is!).
RRP from $39
3. Sustain-a-Stacker Trio Lunchbox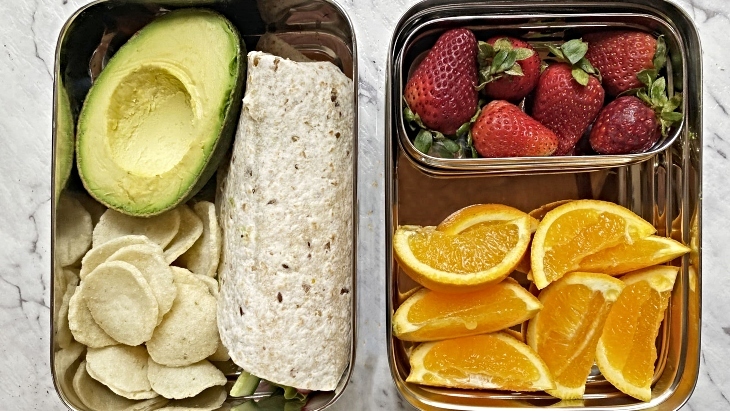 The Sustain-a-Stacker from online eco store Naturally Sustainable is a 3-in-1 lunch box, with two stackable levels and an oblong container (perfect for hummus) that fits inside the second layer. Dishwasher-friendly and made with super durable food-grade stainless steel that won't leech, it's non-toxic and a great choice if you're after something plastic-free.
RRP from $40
4. Little Lunchbox Co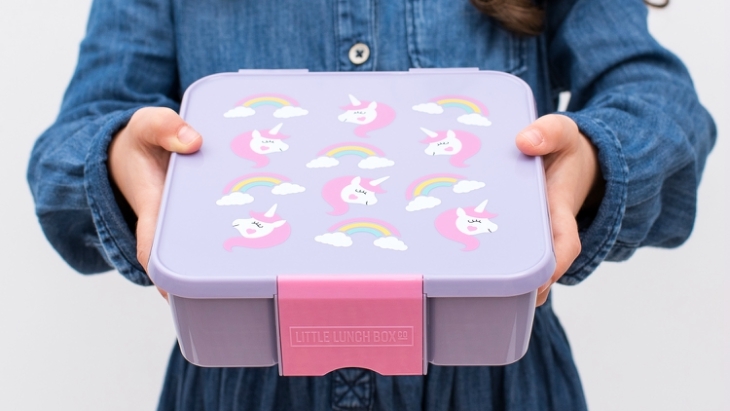 Created by an Aussie mother of two, Little Lunchbox Co bento boxes are practical yet still aesthetically appealing to kids with bright colours and bold designs. The Bento boxes come in three different sizes and use BPA-free plastic and can securely hold foods such as fruit, veggies, crackers and yogurt can all be packed side by side without the risk of spoiling. Plus they are so cute!
RRP from $29.95
5. Fuel Bento Lunch Box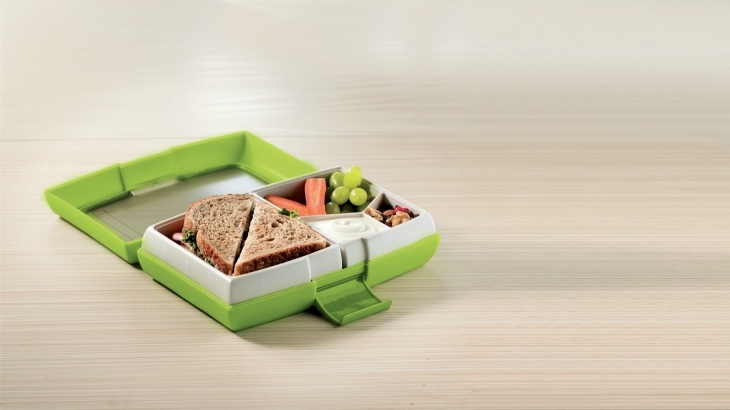 It's not as "cutesy" as other lunch boxes but packs a punch in the practicality stakes. The BPA-free Fuel bento Lunch box from Love My Lunch Box has two removable inner containers that can be used separately. One is plain and the other divided into 3 different compartments, with different sizes and shapes. So you can pack a mixed lunch and divided compartments mean the flavors won't run into each other.
RRP from $25
6. Planet Box Shuttle Lunchbox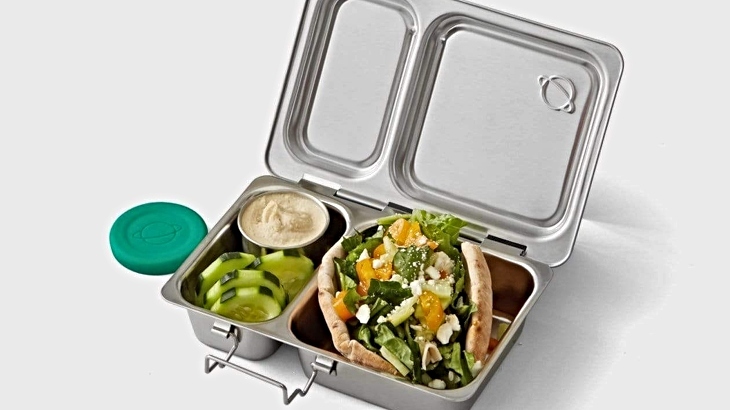 This cool, stainless steel, space themed bento box will be the talk of the playground. The Planet Box Shuttle Lunchbox is the safe, non-toxic alternative to plastic and makes clean up a breeze. Individual compartments ensure that foods don't touch each other and that lunch arrives looking in tact and tasty! There is a huge range of fun magnets to personalise your lunch box too.
RRP from $39.95
7. Smash Nude Food Movers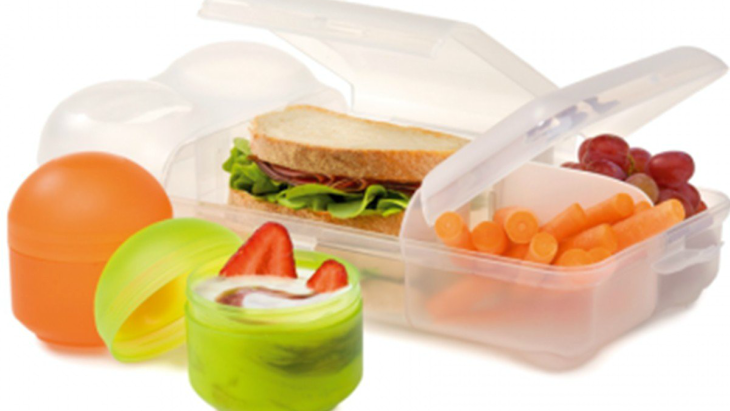 These cheap but effective Nude Food Movers are designed to reduce waste with a space for everything to eliminate the need for portion packing and wrapping. The Rubbish Free Lunchbox has three separate storage compartments, with two removable leak proof containers so you can mix and match your healthy food combinations. With a huge rang to choose from they are an eco-friendly and wallet-friendly option that you can snap up from most supermarkets and variety stores.
RRP from $3.50
8. LunchBots Stainless Steel Lunch Box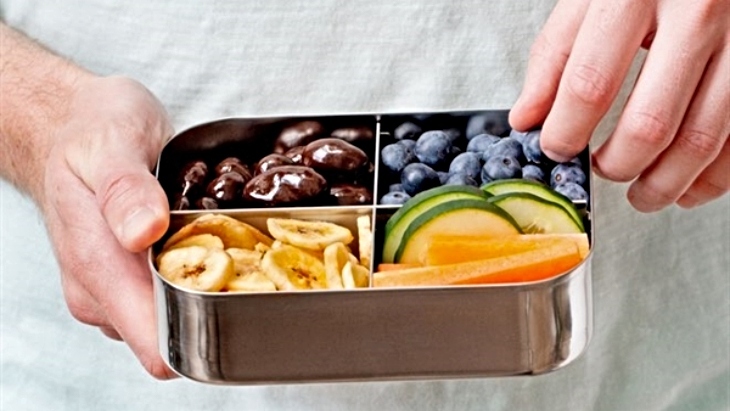 Another stylish looking stainless steel lunch box with four compartments that promotes waste free lunches, the LunchBots Stainless Steel Quad Lunch Box from Little Organics is easy to clean, easy to open, sturdy and won't rust or stain. Only downside is they aren't watertight, so it works best with your 'dry' snacks. You can get them with or without a protective, colourful cover and Duo and Trio variations are also available.
RRP from $38.95
Find More Cool School Stuff
Back To School: Your Essential Guide
Back to School: 5 Lunchbox Friendly Sandwich Ideas
Which Are Sydney's Top Primary Schools?
Have you signed up to our newsletter? Join ellaslist to get the best family and kid-friendly events, venues, classes and things to do NEAR YOU!