Art For Kids: Aboriginal-Inspired Dot Painting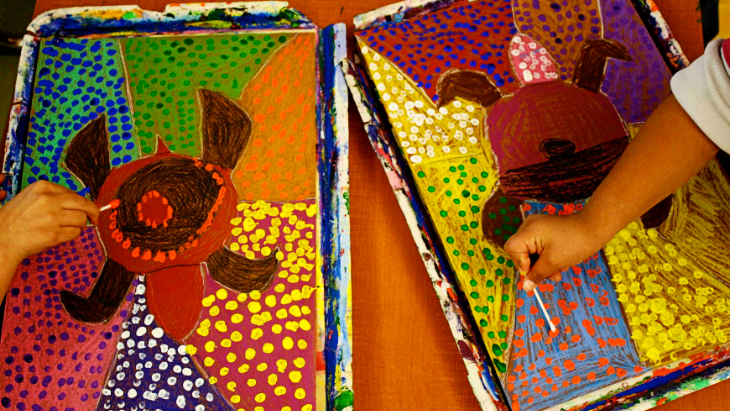 Aboriginal art is signature in style, and children will have fun emulating the dot patterns seen in a lot of this incredible ancient art. Usually painted in earthy tones (red, yellows, blacks and whites) and in the shape of Australian animals like snakes and lizards, kids will love to have a go.
Check out this great website to teach your kids about Aboriginal art before you pull those painting smocks on!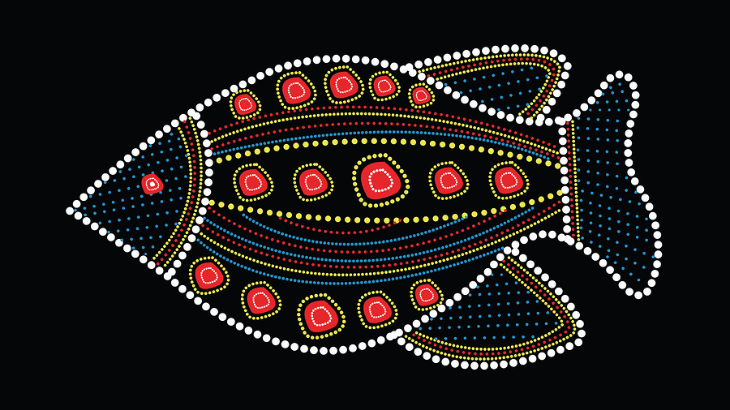 Some Dot-Painting Tips
You can use a big piece of white cardboard, white paper or a plain canvas. For a really authentic looking dot painting, use a brown piece of paper that has been scrunched and un-scrunched to make it look like tree bark!
Kids can use a little sponge (a cut up kitchen sponge or ideally a makeup sponge) to get the desired textured background effect of swirling colours, circles or patterns- or the body of a snake or lizard if they're extra artistic. Reds, browns yellows and oranges are great if you want your dot painting to look traditional, but kids might prefer some brighter colours like pinks, purples and greens. Cover the whole canvas!
Let the background dry before going in with the dots or the colour will run.
For dots (black or white are most commonly used) use a cotton bud, your little one's fingertips, or the stick end of a paint brush. The dots will give an awesome 3-dimensional effect to the artwork as they will be slightly raised.
Use a black marker to trace thickly around any significant shapes (natural landmarks, animals) as this will help them stand out, and is what is seen in many traditional works.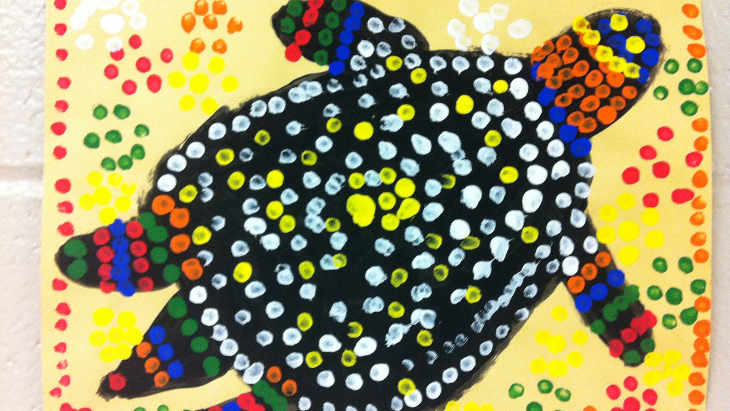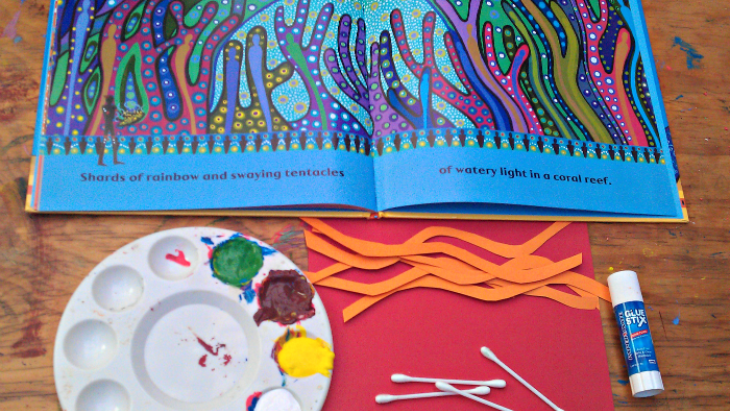 More Craft Ideas Here
Easy Paper Crafts
Best Christmas Crafts
Best Craft Classes For Kids
Hero image: 1Canoe2Blog