6 of the Best (and Easy!) Christmas Crafts for Kids
Toddlers
Preschoolers
Kids
ellaslist COVID-19 update: Please note that all the information on the website is correct at the time of publication. Please check the relevant website before visiting a venue or destination for the latest COVID-19 information. ellaslist is not responsible for any cancellations or closures.
By Stacey Roberts, ellaslist
November 26, 2018
We know - it can be crazy this time of year. Lists of things to buy, things to cook, places to be... when December hits, it's like all systems go.
But what's Christmas without a bit of memory-making kiddo craft? Glitter and glue and festive sparkles attached to sweet little items you'll pull out year on year and look back on fondly.
Well, dilemma no more: have your cute Christmas handmade goods without loads of hassle and hours of time. We've rounded up some of the most simple craft ideas that can help you tick "make stuff with the family" off the to-do list with ease.
1. Paper Straw Christmas Trees
Simple but effective - cut graduating lengths of festive paper straws and hot-glue them in length order on to another straw cut in half. Add a sparkly star to the top and you're done!
Some gold ribbon is perfect tied around the top and added to the tree.
Image credit: Simple as That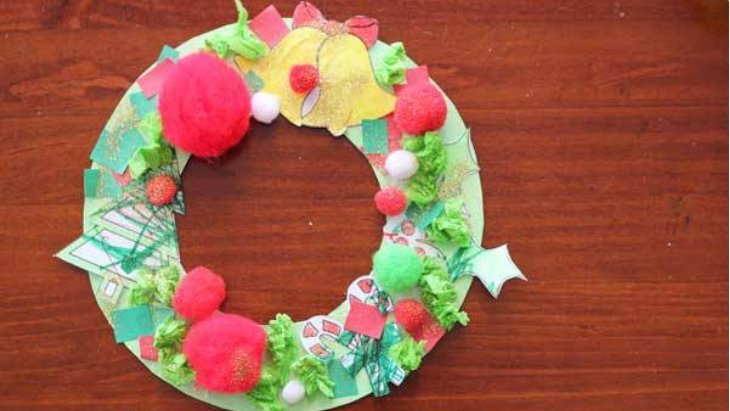 2. Baby Wreath Collage
Grab some Christmas-themed pictues, printables, cutouts, stickers, felt pieces, pompoms and rubber stamps (or whatever you have on hand, really!) and place in a container.
Paint some paste on circles cut from green cardboard, and let your little one grab fun pieces as they choose and stick them to the cardboard.
A sprinkle of glitter and then outside to dry for a very sweet Christmas wreath.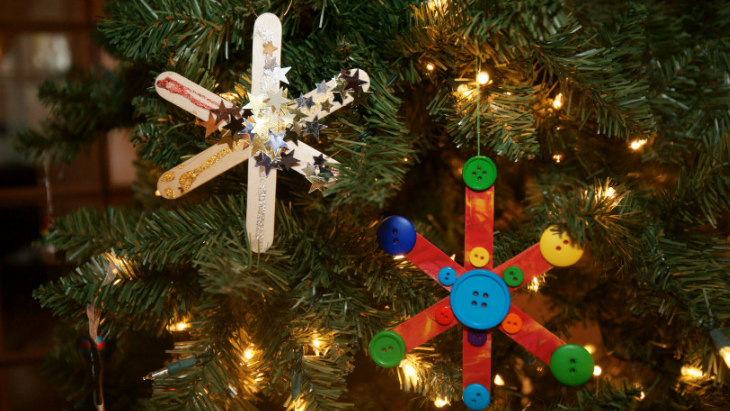 3. Paddle Pop Stick Stars
Hot glue three paddle-pop sticks into a star shape and let the kids go nuts with the decorating. Ribbon, glitter, sparkle stickers, gold paint - anything is possible!
Glue a little string on the top for you to hang on the Christmas tree branches.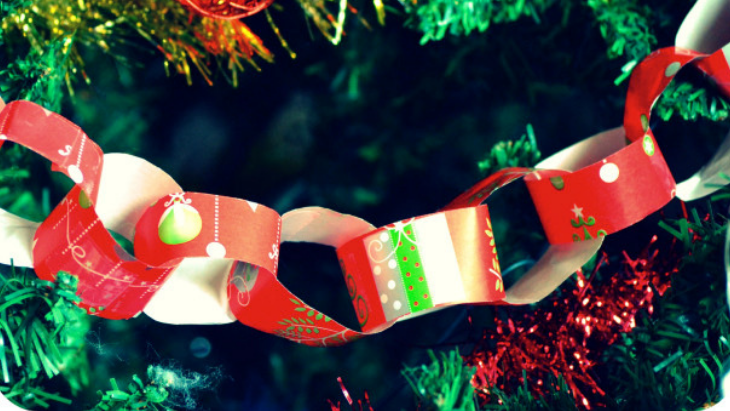 4. Paper Chains
An oldie but a goodie! Use leftover Christmas wrapping paper (or any festive paper) for this nostalgic kiddo decoration!
Cut paper into strips between 10 and 15cm long and about 5cm wide. Glue or staple the ends together, before weaving through another piece of paper and glueing or stapling those ends. Continue for as long as the paper (or your patience!) allows! Great for window frames, walls, ceilings, instead of tinsel on trees, and for outdoor decorations.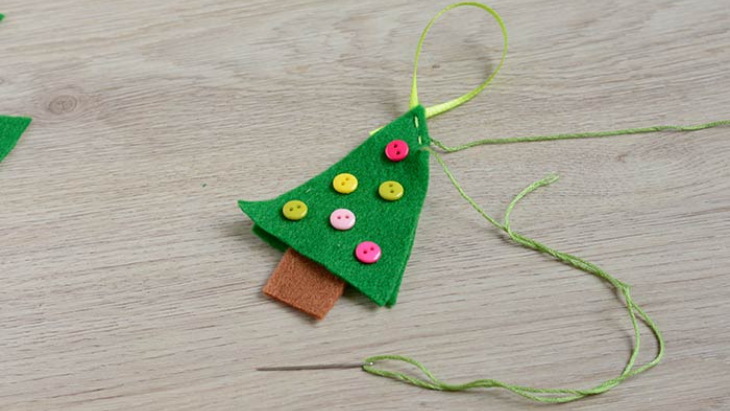 5. Felt Christmas Trees
One for the budding sewers in the family - cut two pieces of green felt in a triangular shape, and use a running stitch to sew them together. You could even stuff them with hobby fill for a more 3D appearance.
Glue or sew on a tree base and fun baubles and decorations, and you have a very cute and easy idea for kids at Christmas.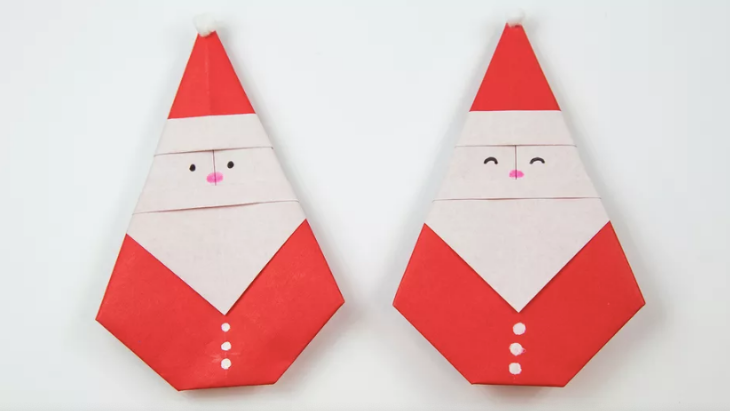 6. Origami Santas
This wins the prize for the least amount of items needed: only paper!
Origami Santas are deceptively simple - just a few folds and you're away! Find instructions here for the Santas above, or try your hand at candy canes, Christmas trees, reindeer and more.
You can even watch a step-by-step instructional video here. Easy!
Looking for more Christmas fun? Right this way!