Five Things You Didn't Know About Cockatoo Island
Five Things You Didn❜t Know About Cockatoo Island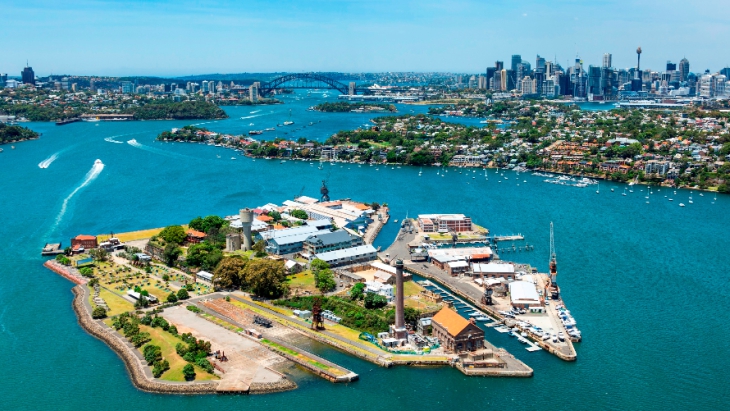 Did you know Sydney has its own treasure island? Except the treasure is history and mystery… with a side serving of supernatural thrills! We're talking about Cockatoo Island. The island connects to the waterways and homelands of the Wallumedegal, Wangal, Cammeraygal and Gadigal Peoples, who know it as Wareamah.
During the 60,000 years leading to European settlement, Wareamah was a meeting place for Sydney's First Nations Peoples. Throughout history, the island has also been the site of a convict gaol, a navy dockyard and educational institutions for boys and girls.
To us parents, it's a beautiful island in the middle of sparkling Sydney Harbour that represents an important part of Australia's history that offers guided tours, cafes, picnic spots, some of the best views of Sydney Harbour and plenty of opportunities to explore the Island's layered history. It's so important that, in 2010, parts of the Island – collectively known as the Cockatoo Island Convict Site – were inscribed on the UNESCO World Heritage List with 10 other historic convict sites nationwide.
Here are some more things you might not know about Cockatoo Island...
Five Things You Didn't Know About Cockatoo Island
1. You Can Take A Dark Past Tour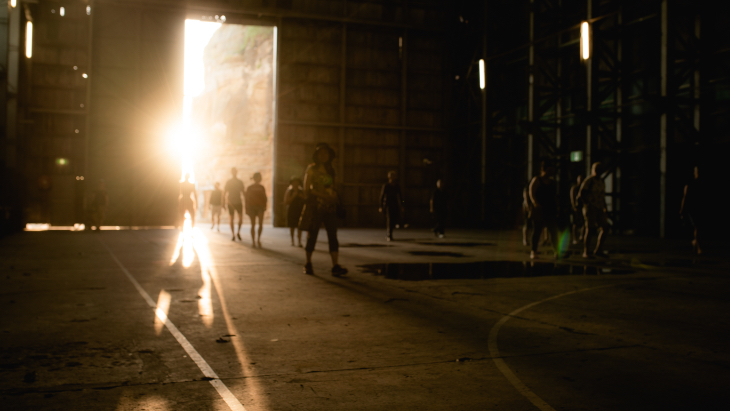 On select Saturday evenings, you can join the island's all-ages Dark Past Tour. Accompanied by a knowledgeable guide, you'll unearth the island's secrets, scandals and skeletons as you visit atmospheric landmarks after dark, including the convict workshops and gaol, the grain silos, Dog Leg Tunnel and Biloela House. The guide will shiver your timbers with ghost stories that blend history with mystery!
Find out more about the Cockatoo Island Dark Past Tour. If parents really want to test their mettle, there is also an adults-only Ghost Tour also running Saturday evenings.
2. You Can Stay Overnight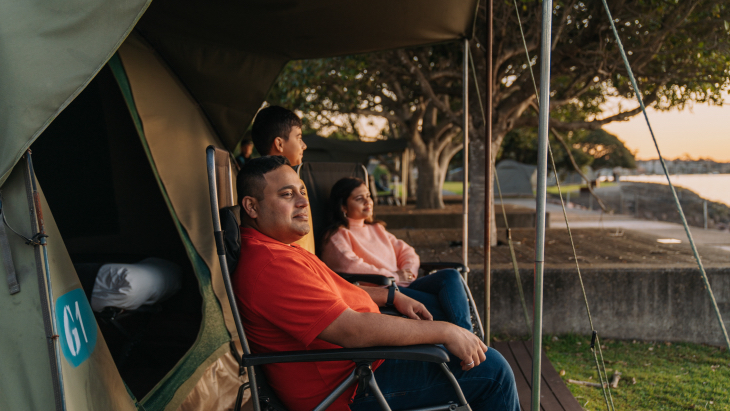 Probably the most popular camping spot in Sydney is found right here on Cockatoo Island. I mean it's not every day you get to go camping in the middle of the world-famous Sydney Harbour AND have your tent pitched for you.
For a hassle-free stay, choose the basic Camping Package – it includes a pre-erected tent for two adults and two small children. There's also the 'BYO tent' option, ideal for families on a budget. Plus: All campers have access to the fire pit, showers and a sheltered kitchen.
Find out about our camping trip to Cockatoo Island.
3. You Can See A Steam Crane In Action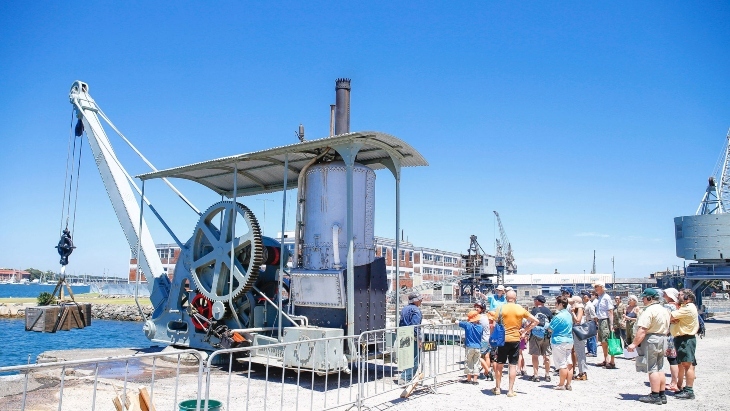 The kids will love this! Installed on Cockatoo Island during the early 1900s, the No. 2 Travelling Steam Crane is amongst the oldest surviving examples of its kind in Australia. Today, thanks to the Harbour Trust's Volunteer Restoration Team, the crane has been restored to its former, steam-powered glory and you can be part of the action if you attend one of the upcoming steam crane demonstrations!
Find out more about Steam Crane Demos on Cockatoo Island.
4. There Are Awesome School Holiday Activities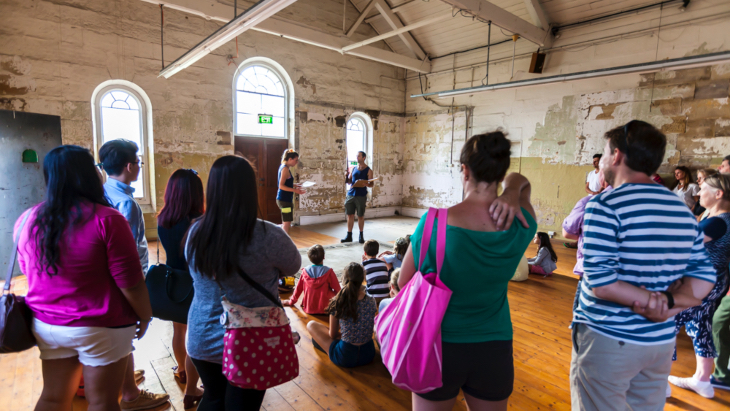 Imagine the stories kids would have to tell their friends after spending part of their school holidays in an old prison! Kids get to experience the escapades of the early convicts through fun and physical games, shadow puppetry and performance.
Find out more about Cockatoo Island's School Holiday Activities.
5. There are Guided Tours & FREE Day Visits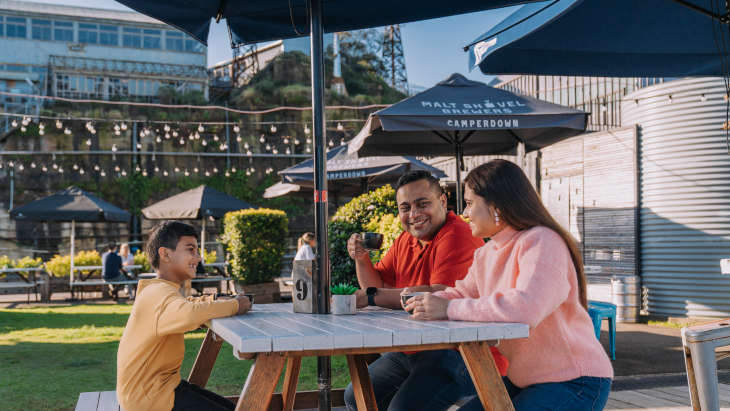 Why should the kids have all the fun? Cockatoo Island is also open for day visits and entry is FREE to the public.
With its panoramic Harbour views, tranquil picnic spots and waterfront cafés, Cockatoo Island is an ideal R&R setting, removed from the hustle and bustle of city life.
Be part of a guided tour of the island, or if you prefer things at your own pace, take a self-guided audio tour. Learn about the history of Cockatoo Island, the incarcerated prisoners and sad tales of those who perished trying to escape.
Find out more about Guided Tours of Cockatoo Island.
Looking For More Unique Sydney Fun?
Sydney's Secret Beaches
Things To Do At Lane Cove National Park
Best Sydney Festival Events For Families
Have you signed up for our newsletter? Join ellaslist to get the best family and kid-friendly events, venues, classes and things to do NEAR YOU!