6 of the Best Pram-Friendly Cafes in Melbourne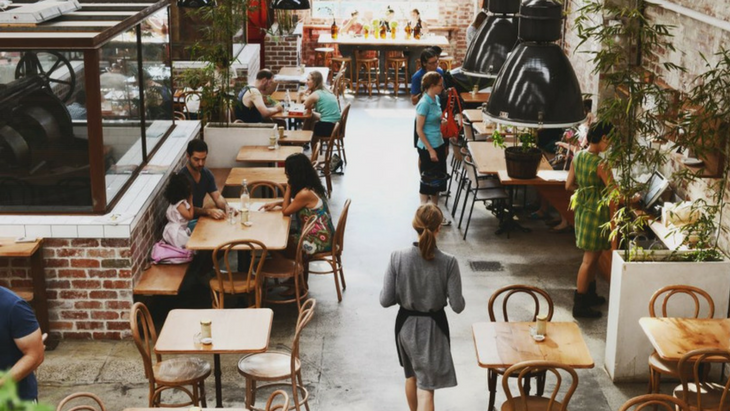 Worried your big pram is going to get in the way when you visit on of Melbourne's trendy cafes? Try one of these (still trendy!) cafes that has room for your wheels too!
1. East Elevation, Burnswick
This beautiful light-filled, plant-strewn warehousey cafe is perfect for a mid-morning catch up with babe in tow. The food is fantastic and the service top-notch. Their hot chocolates are pretty next level thanks to Monsieur Truffe being right next door, and you're sure to love them as much as the kids do.
Please, whatever you do - don't miss the King & Swiss Brown Mushrooms! And the kids menu sounds très fancy, you might be tempted to order from it yourself!
Where to find them: 351 Lygon St, Brunswick East
Website: here.
Image Credit: East Elevation Facebook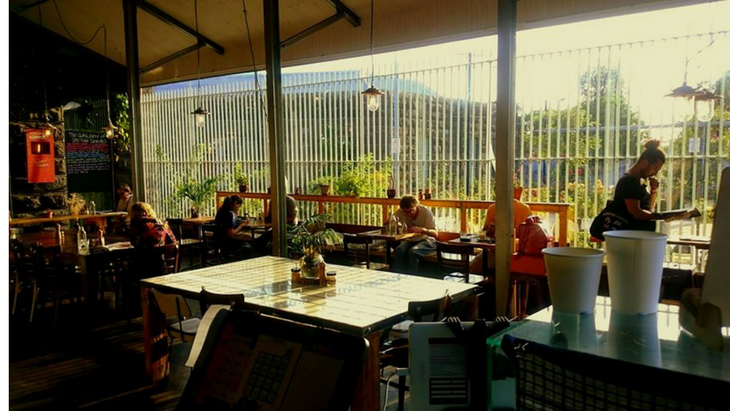 2. The Glass Den, Coburg
The Glass Den is a cool cafe on the old Pentridge Prison site, all bluestone and gigantic artwork - even the food is colourful and striking. Vibrant yellows, ultra-violet purples, pretty plating and flowers galore, with a taste to match.
Tons of room too for your smalls, with a small toy and book area, and colouring stuff you can take back to your table. The kids menu consists of dippy egg, kids' pancake (vegan option also), ham and cheese or vegemite and cheese sandwich.
Where to find them: 15 Urquhart St, Coburg
Website: here.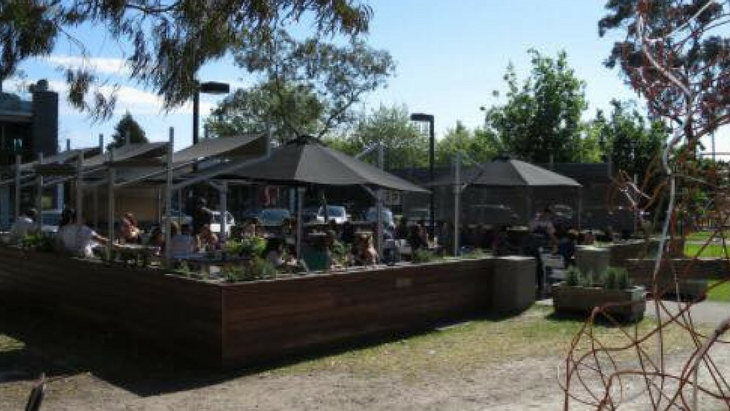 3. Brighton Schoolhouse, Brighton
A southside favourite, Brighton Schoolhouse is one of the best cafes for kids in Melbourne full stop. There is space aplenty for families with prams, including outside where there is a herb garden and play equipment. Inside features a play corner with blackboard and toys.
Grab an all-day breakfast (including red velvet pancakes!), all-day lunch (that's my kind of menu! who says I don't want pasta for breakfast?), a mocktail, cocktail, juice, coffee, purple or pink tea latte (yes really) or smoothie.
You'll love the extensive kids menu: eggs on toast, pancakes, fish and chips, banana smoothie, milkshakes, pasta, cheese and tomato jaffle, chicken nuggets, or marshmallow babycino.
Where to find them: 15 St Andrews St, Brighton
Website: here.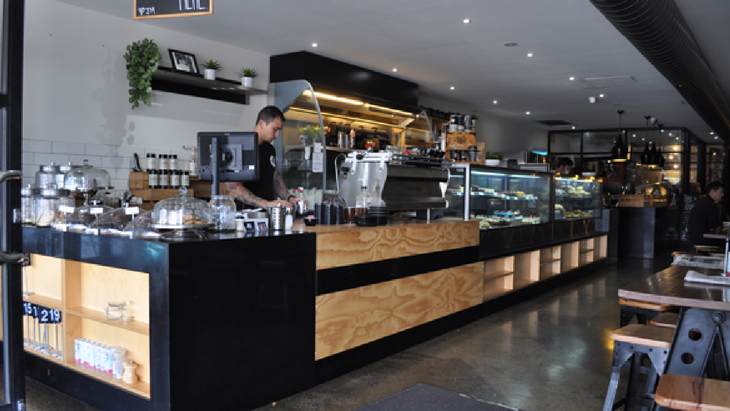 4. The Jolly Miller Cafe, Essendon
Long and skinny, this cafe seats quite a few with prams but if there are a bunch of you, you can ask for the dining room at the back, with plenty of space for everyone. The service is great, and kids are made to feel welcome. Your menu features their famous chipotle benedict, a caseful of delicious cakes, and big, big breakfasts (the porridge is excellent). Menu for little ones incldes one hell of a waffle, egg and bacon on toast, napoli linguine, grilled chicken and chips, and toasties.
Where to find them: 1057 Mt Alexander Rd, Essendon
Website: here.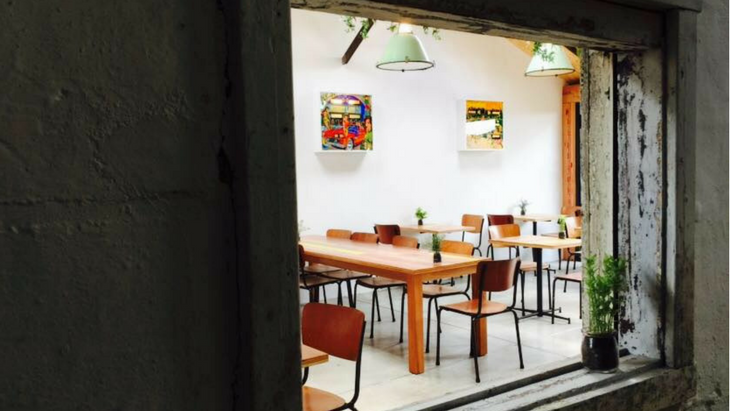 5. Nature Boy Cafe, Murrumbeena
A super-cute kids menu for a super-cute cafe - choose from Coco Pops, ham cheese and tomato toastie, chips, egg on toast, or pancakes with nutella and strawberries (they have some pretty impressive burgers for the grown ups, or maybe the all-day breakfast is more your style). The cafe might look small from the outside, but don't be fooled! There's plenty of space for prams and all the accoutrements that come with small children. Nature Boy is awesome for kids, grownups, and Nick Cave fans alike!
Where to find them: 486 Neerim Road, Murrumbeena
Website: here.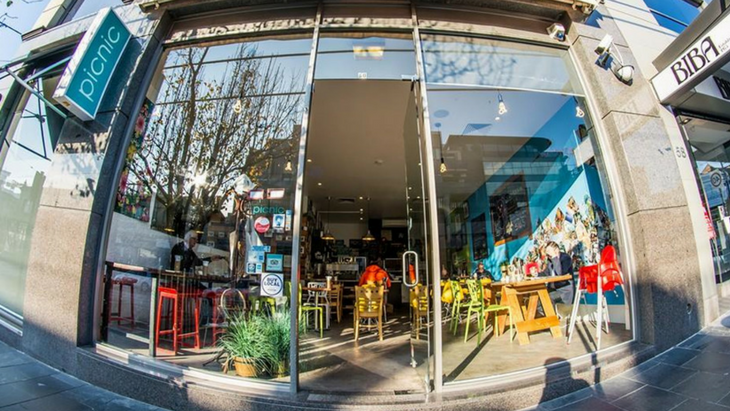 6. Picnic Cafe, South Yarra
So much light and bright colour in this sweet cafe tucked away on Toorak Road. Homely and unpretentious, everyone will feel comfortable here, right down to the smallest of your crowd. Grab an all-day breakfast, brunch, tea, coffee or smoothie while your little ones chow down on pancakes, Vegemite melts, French toast, sourdough toasties, fruit salad or chips:
Where to find them: 60 Toorak Rd, South Yarra
Website: here.