Best Gymnastics Classes for Kids in Melbourne
Toddlers
Preschoolers
Kids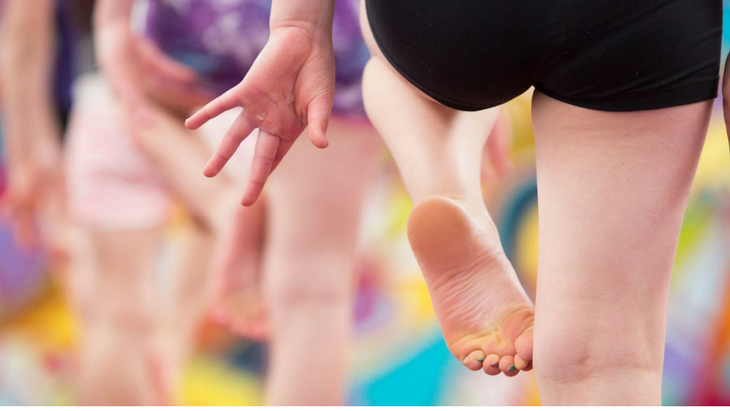 By: Stacey Roberts, ellaslist
1. Twisters Gymnastics Club
There's a reason Twisters often has waiting lists - its such a good program for kids aged 6m to 14 years old, whether they're looking to grow and develop in gymnastics or just have a bit of physical fun.
Classes are offered at Twisters Monday - Saturday for kids with any level of experience and ability, and the programs are designed to see that every child participating receives the same quality instructions regardless of their ability. It's always upbeat, fun, and with a focus on just having a go.
Sessions include: Teeny Tiny Tornadoes for ages 6 months to 2.5 years, Tiny Tornadoes for kids 2-3 and 4-5, Tumbling classes (focused on handsprings, cartwheels, etc) for ages 7 - 12, recreational classes, and team gym.
Find them: 5/177 Beavers Road, Northcote,
More info: twistersgym.com.au
Image Credit: Twisters Gymnastics Club Facebook
2. Kids in Motion
Kids in Motion is a unique sporting program tutoring children in all elements of physical development, designed to enhance a child's ability to problem solve through movement and diversify their skills in preparation for any sporting endeavour. Got a soccer star or goal shooter in the making? The traditional gymnastics drills offered with regular sport training gives a well-rounded edge to development.
Sessions include: For the under-5s, you have: Playful Tots, All-Round Development Program, and the Levels Program, and ages 6-12 are offered both the All-Round Development Program, the Levels Program, and also the Sports-Specific Program. For older kids and details of what's included, check out their website's "programs" tab.
Find them: Unit 4, 11-15 Rocklea Drive Port Melbourne
More info: www.kidsinmotion.com.au/
3. MLC Gymnastics Club
The MLC Gymnastics Club at the Methodist Ladies' College is dedicated to providing an opportunity for all gymnasts to develop and fulfill their maximum potential by offering high quality programs within a developmental, supportive atmosphere, and are one of Australia's leading gymnastics club.
Not only do they focus on competitive gym training, but offer general classes, cheerleading, dance, and kindergym.
Sessions include: Kindergym for children aged 2.5 - 5 years old, and the Gymnastics For All program includes recreational gym, extension and intermediate sections, and their competitive arm, Gymstar.
Find them: 207 Barkers Road, Kew
More info: http://gym.mlc.vic.edu.au/
4. Kaygees
Kaygees Gymnastics is a not-for-profit community run gymnastics club in Northcote catering for children of all ages and abilities to help them develop their confidence and coordination in a fun and friendly environment.
There are classes available for all abilities, from brand new gymnasts with no experience to more advanced gymnasts looking for a new challenge.
The recreational gymnastics classes are designed for school-aged boys and girls aged 5 to 17 and run from Monday to Saturday, during which gymnasts are given the opportunity to use all traditional men's and women's equipment including vaulting equipment, uneven bars, parallel bars, rings, beam and our sprung floor. Gymnasts are also given the chance to use the Olympic size trampoline, double mini trampoline and tumbling track.
Sessions include: Kangagym, Kindergym, Recreational classes, Gymstar, Trampolining
Find them: Unit 10/177 Beavers Road, Northcote,
More info: www.kaygeesgymnastics.com.au
5. Kindergym at Bounce, Inc
KinderGym is a Gymnastics Australia program specifically designed for 3–5 year old pre-schoolers, incorporating the unique fun and physical health benefits of trampolining in a multi-sensory environment. Helping kids build self-expression, confidence and skills on and off the trampolines (although the trampolines are super fun!)
Classes are structured to develop kids socially, physically, emotionally and cognitively, and best of all - come with free coffee for the parent or carer!
Sessions include: Kindergym is for 3-5 year olds, and run for 60 minutes weekly.
Find them: Essendon Fields, Glen Iris, and Blackburn North.
More info: Check out their website.
6. Essendon Keilor Gymnastics Academy
Essendon Keilor Gymnastics Academy has three goals: to teach gymnastics, to make it fun, and keep the kids safe (often the same things parents want!).
EKGA knows preschoolers want to have FUN and have friendly coaches, and that school-age gymnasts want to learn cool new tricks and make new friends, and they strive to deliver people of all ages, abilities and backgrounds fun, fitness and friendships through gym.
Sessions include: Playnastics, for babies - 4 years, Kindergym for 2 - 5 year olds, and Twirling Tumblers that combines dance and gymnastics. They also offer beginners gym, boys and girls levels, and competitive gym.
Find them: 194 Roberts Rd, Airport West
More info: www.ekga.gymnastics.org.au