Visit Luna Park These Winter Holidays
Due to the current COVID-19 outbreak, the re-opening of Luna Park has been posponed. Stay tuned for further details.
The kids are bursting with excitement that after major upgrades, Sydney's iconic Luna Park will soon re-open. There will be eight thrilling new rides to explore, along with all your favourite sideshow games, scrumptious food (including the famous fairy floss!) and dazzling entertainment from the Showtime team!
As we all know the kids will be counting down the days until they can visit, the best way to feed this anticipation during the winter school holidays is to check out Luna Park's new gamification offer, Luna Play, which will allow you to help the kids plan every second of their day in advance. You can also check out what to expect from the new loyalty program, which might just entice you to keep the kids happy by signing up for an Annual Pass.
What's New At Luna Park
Luna Park's new rides
The little kids will love the thrill of new rides such as the Little Nipper rollercoaster, Freaky Frogs and Cloud Nine alongside their true and tested favourites such as the Ferris Wheel, Carousel and Coney Island. Check out all the family rides on the Luna Park website.
The older children and adults will love new thrill rides such as the Boomerang – the family rollercoaster that drops, twists, turns and then does it all again – backwards! There is also the new Sledgehammer, which will swing and spin you 360 degrees while an old favourite - the Wild Mouse rollercoaster will continue to offer pulse-pounding fun. Check out all the thrill rides on the Luna Park website.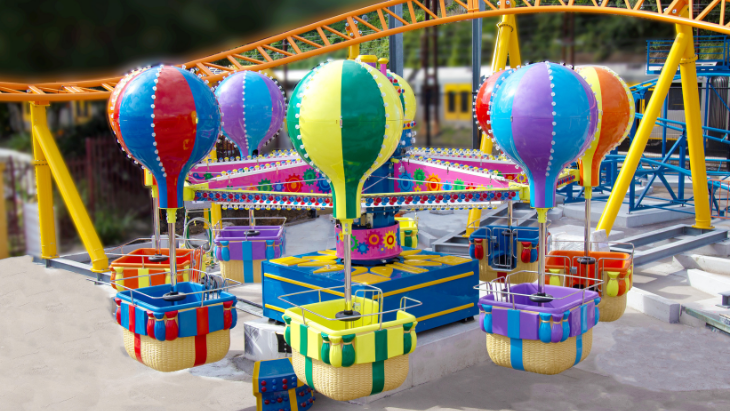 Australia's first theme park loyalty program
Luna Park has launched Australia's very first loyalty program called Luna Perks, where annual pass holders can earn points and redeem them from the Luna Perks catalogue, which will be exclusive to members. The catalogue includes exclusive merchandise, plus access to unique Luna Park experiences such as a behind the Fun VIP Tour and the Luna Perks Fast Pass.
Luna Perks will be exclusive to annual pass holders from July and available to all other guests from January 2022. Visit the website to find out more about Luna Perks.
Luna Play
Luna Play is an interactive gamification offer that will allow guests onto the Luna Park leaderboards, allow them to view a 3D interactive map of the park and purchase photos taken on the rides. This interactive experience will allow guests to plan every second of their day from which Showtime Performance they'll see, where to eat and which rides to visit first!
You will be able to start planning your day with Luna Play from mid-2021.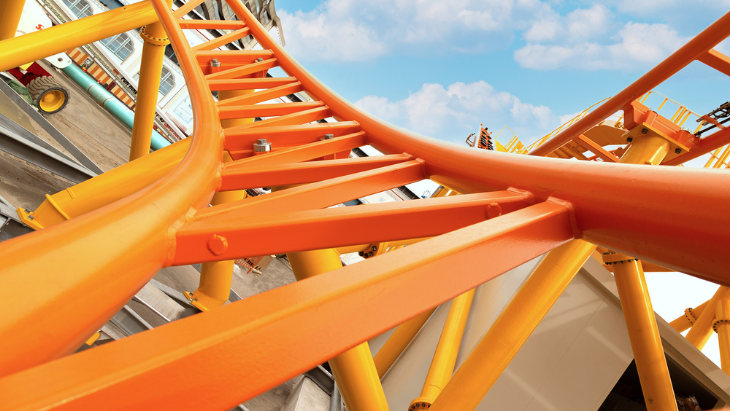 Ticketing At Luna Park
Luna Park has a variety of ticket options, including Day, Flexi, Family and Annual Passes. The new ticketing options give more choice, more rides, more rewards and exclusive access to plenty of amazing perks.
The Luna Park Unlimited Rides Day Pass is now on sale! Guests will be required to select a date and time at the time of booking.
Limited Edition Annual Passes
With so many new rides to experience, you won't want to miss getting your hands on a new limited edition annual pass NOW. The new $199 Annual Passes will give six-months exclusive access to the benefits of the park's new loyalty program, Luna Perks, where guests can rack up points to unlock special offers, food, toys, show bags, memorabilia and unforgettable experiences.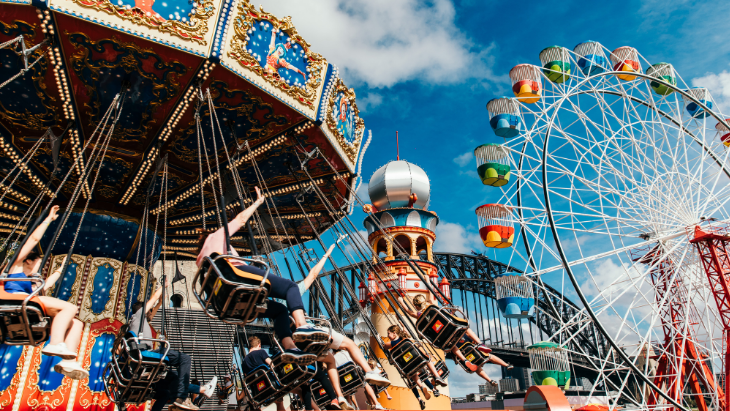 Where: 1 Olympic Drive, Milsons Point
When: From 3 July 2021
Cost: $199.00 per person for annual passes
Daily passes start at $34 for kids and $44 for adults
Flexi passes cost $70 for kids, $80 for adults
For further information, visit the Luna Park website.
Find out about the history of Luna Park Sydney.
Tell them ellaslist sent you!