Mahayni Photography: Newborn, Children's, Family Photographer
Mahayni Photography: Newborn, Children❜s, Family Photographer
Family
Kids
Mums & Bubs
Parents Only
Teens
Todders
Preschoolers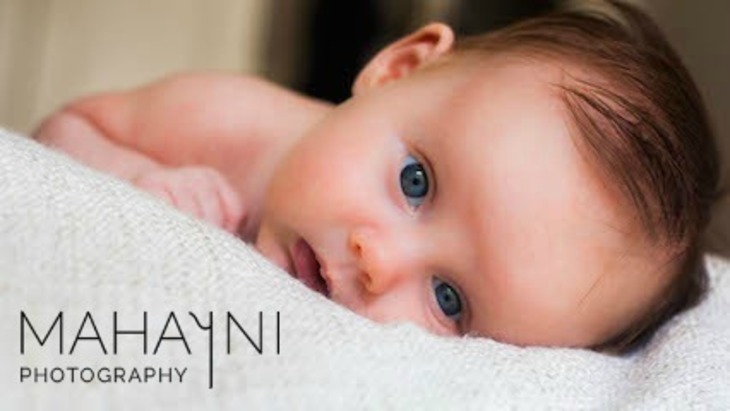 Hi mums, I'm Nikki Mahayni, a dedicated and passionate pregnancy, newborn, children's, and family photographer based in Sydney's glorious eastern suburbs.
My photography style is raw and natural. For me, it's important that images tell a story – the apprehensive yet joyful look on your face when you are expecting your first baby, the beautiful chaos of a walk in the park with the whole family and those treasured moments in life that you wish you could bottle up and keep forever.

All portrait sessions are shot on location with natural light.  We can shoot in the comfort of your own home or an agreed upon outdoor location. I have some spots I like to use but if you have any recommendations I'd be happy to consider them.  Most of my family photography sessions take place in the morning, as it is when the children are at their best (and so is the light!)
As a mother, I bring patience and an understanding of children to every shoot. I allow enough time for all sessions, so that we can all relax and let kids be kids.
My
portrait session fee is just $149 on weekdays
($199 on weekends)
and includes:
*an email or telephone consultation beforehand to discuss your needs, location, times and clothing options etc
*1 x 1-3hr natural light photo session in your home or outdoor location
*20-30 edited high resolution images on link or
USB
. Print packages also available.
For enquiries and bookings please call me on 0432 310 202, or email [email protected].
Reviews
I have used Nikki a few times to capture important moments of my 5 year old Daughter. Besides the technical aspect of always being able to capture the 'perfect shot' that incorporates the right colours to match our moods for that moment... she makes it really fun! Her ability to connect with children allows them to have fun, be playful, and in their element. It's never been an exhausting photo shoot, but more like a play date with Nikki. Her prices are reasonable and she is very easy to work with.
Nikki has the gift… she's an incredibly talented photographer who is calm, and patient (very important with children!) and always gets the best shots.
Dear Nikki, I can't express enough how magically you've captured the energy and personality of us in your photos. You clearly have a natural artistic gift and you helped us feel so comfortable - thank you for your patience! What a beautiful person and photographer you are. I'll surely be recommending you.
Nikki has a gorgeous eye for colour and shooting in natural environments. It can be pretty scary looking down the lens of a camera becoming self conscious, stiff and uptight wishing it was over. Yet Nikki's beautiful heart and warm smile , plus the so important guidance and encouraging words helped me to relax and feel more natural bringing out my personality and essence in the photos. I have had many people say the photos Nikki took are fantastic so I'm really happy with the results. If you want someone who is committed, loves what she does, delivers on time and beyond expectation I'd choose Mahayni photography you won't be disappointed.