The Magic Is Real! Check Out These Real-Life Harry Potter Landmarks
The Magic Is Real! Check Out These Real-Life Harry Potter Landmarks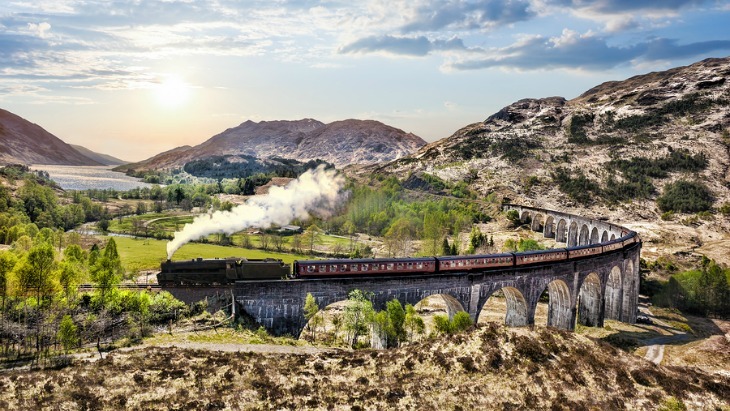 Not everything in the spectacular Harry Potter series was Hollywood green-screen magic: there are real-life places that you can visit with the family in Great Britain and surrounds that are straight out of a magical movie scene! Diehard Potter fans won't believe their eyes...
1. Quidditch World Cup
In an early scene in Harry Potter and The Goblet of Fire when Harry, Hermione and Ron are attending the Quidditch World Cup (which gets stormed by Death Eaters), you're looking at a real woodland in Berkshire. It's called Ashridge Wood, and is part of the North Wessex Downs Area Of Outstanding Natural Beauty, according to Travel Insider. You can walk through these woods, so it's definitely worth a visit.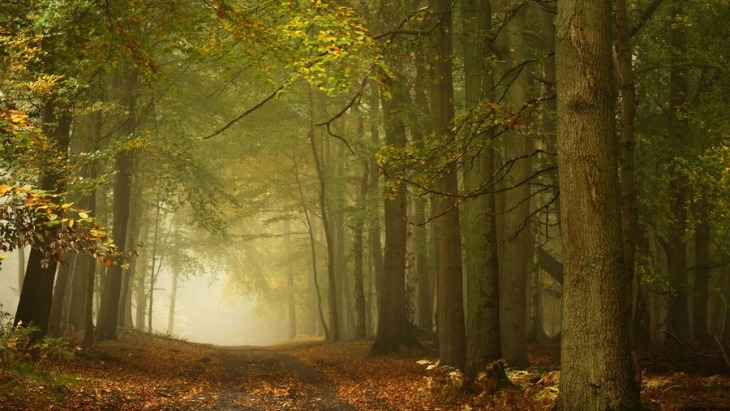 Source: Qantas Travel Insider
2. When Harry Rides Buckbeak
In one of the most magical scenes of Harry Potter and the Prisoner of Azkaban, Harry rides Buckbeak the Hippogriff during Hagrid's Care of Magical Creatures class. He flies over a stunning lake, which exists (unlike Buckbeak, unfortunately) in real life! It's called Virginia Water Lake and can be found in Surrey, not near the grounds of Hogwarts, as the movie would have you believe.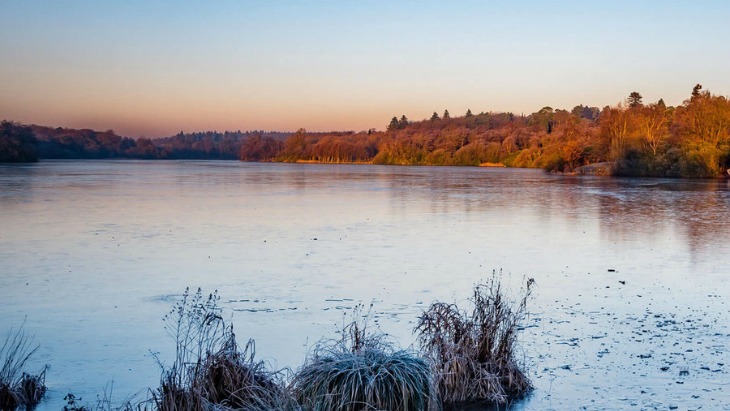 Source: Qantas Travel Insider
3. Order of the Phoenix HQ
Number 12 Grimmauld Place is an important address in the Harry Potter series- to those in the know, it's the headquarters of the anti-Voldemort group the Order of the Phoenix. And it can be found in real life! It's really a row of houses in Claremont Square in London, and according to Travel Insider, the railings can be traced back to the early 19th century.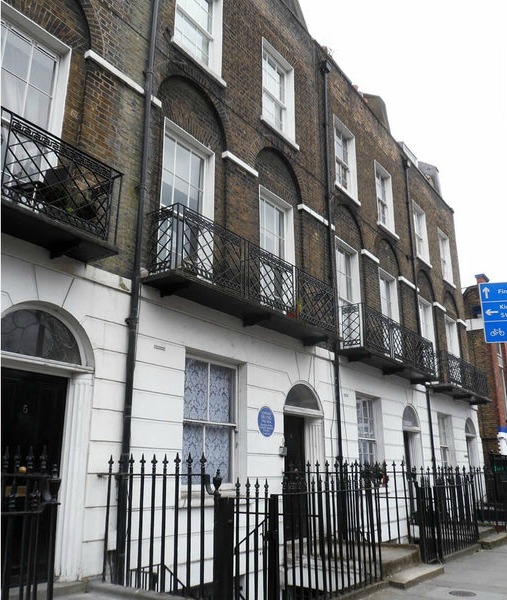 Source: Qantas Travel Insider/Spudgun67
4. Hagrid's Hut
This one appears in every movie- and is the beautiful setting of friendly half-giant Hagrid's hut! It's a popular hiking and climbing spot called Glen Coe in Argyll, Scotland. According to Travel Insider, it is an 'ancient caldera shaped by glacial movement' to form one gorgeous valley. We're off to Hagrid's!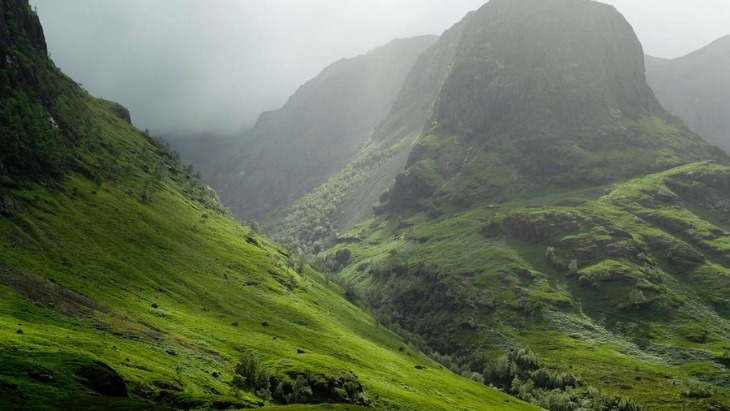 Source: Qantas Travel Insider
5. Hogsmeade Station
Trains and Harry Potter go together like jam and toast, don't you think? In Harry Potter and the Philosopher's Stone, the Hogwarts Express stopped at Hogsmeade station to get students to the school. In real life, it's one of the six stops on the North Yorkshire Moors Railway, according to Travel Insider. Not a bad commute to work for the English, we think.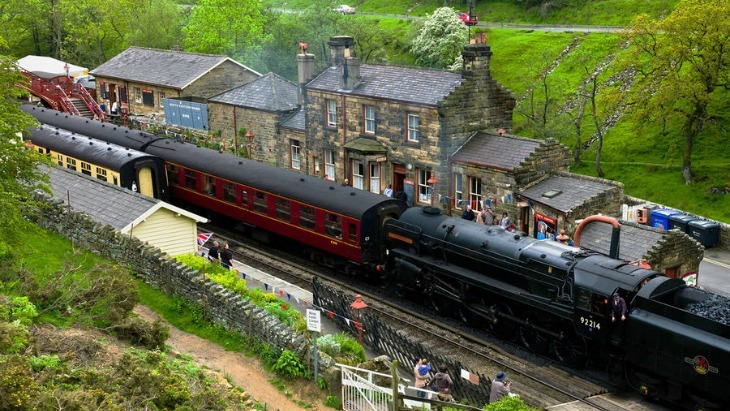 Source: Qantas Travel Insider
6. Hogwarts School of Witchcraft and Wizardry, Interior
Scenes both inside and out of the Hogwarts castle in each movie were nothing short of magnificent. Some of the inside scenes in 3 of the movies were shot at Gloucester Cathedral, a Gothic and Norman-style cathedral dating back to the 11th century according to Travel Insider. Just look at those ceilings and that stained glass!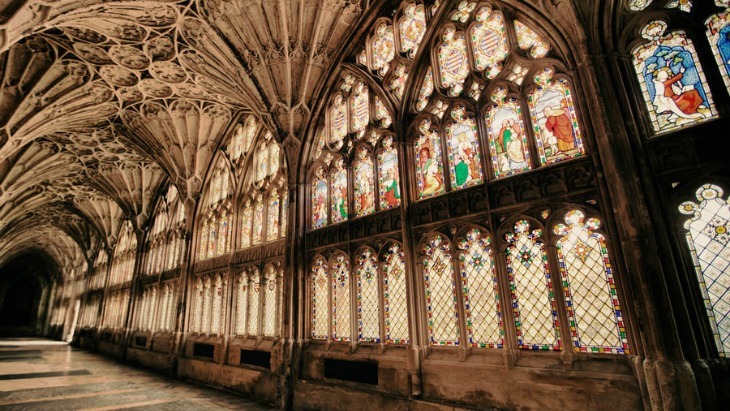 Source: Qantas Travel Insider
7. Hogwarts School of Witchcraft and Wizardry, Interior & Exterior
Only the very best locations were selected to play the grand exteriors and interiors of Hogwarts castle. Durham Cathedral in England was founded in 1093, and still holds services to this day, according to Travel Insider! Its focal point is the 66-metre tall central tower. You would have seen parts of the cathedral's insides and outsides in most of the movies.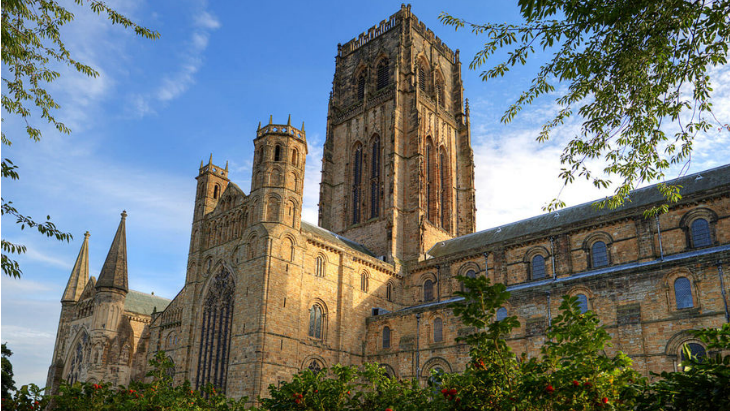 Source: Qantas Travel Insider
Really Wild About Harry?
Harry Potter and the Half Blood Prince In Concert
Play Harry Potter Wizards Unite On Your Phone
Stay In A Harry Potter Hotel Suite
Have you signed up to our newsletter? Join ellaslist to get the best family and kid-friendly events, venues, classes and things to do NEAR YOU!