Five Magical Glow Worm Tunnels Near Sydney
Five Magical Glow Worm Tunnels Near Sydney
Preschoolers
Kids
Teens
Family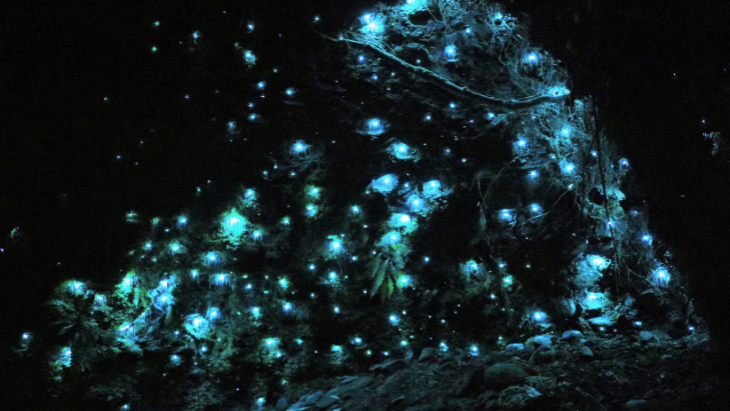 Although Australia is famed for its koalas, kangaroos, wallabies, wombats, echidnas and other, less-than-friendly species like crocodiles, snakes and spiders, there's another, more obscure, creature vying for attention: the fungus gnat, aka glow worms.
The small, and rather rare, glow worm - a much more radiant sounding moniker although they actually aren't worms! - is an epic sight to behold, as multitudes of them illuminate dark glow worm tunnels in an incandescent spectacle.
There are a few special spots where you can witness this unique bio-luminescent phenomenon, so take a trip of discovery to one of these glow worm tunnels near Sydney.
What are Glow Worms?
According to Australian Geographic, these luminous locals known for their spectacular bioluminescence or 'living light' are the larvae of a primitive fly – the fungus gnat. A chemical reaction between an enzyme and pigment in the larvae's body with the oxygen in the air causes them to emit a blue-green light – visible through the transparent skin in their abdomen. This light lures prey closer, tricking them into becoming entangled in the larvae's silken threads.
They can be found in dense rainforests of Gondwanan origin and caves or rocky structures, thriving in permanently wet habitats. During the day they are inconspicuous, but in the darkness, these luminescent larvae sparkle, dotting caves, tunnels and walkways with blue-green light.
Tips For Visiting Glow Worm Tunnels Near Sydney
The gorgeous glowing larvae of Australia (and New Zealand) are extremely sensitive, and any change to their environment could be detrimental. When visiting glow worms tunnels remember:
Do not shine your torch directly at the worms
Do not use flash photography
Do not smoke
Keep noise to a minimum
Do not touch them.
You can, however, sit back and admire their astounding beauty!
Five Magical Glow Worm Tunnels Near Sydney
1. Lithgow Glow Worm Tunnel, Wollemi National Park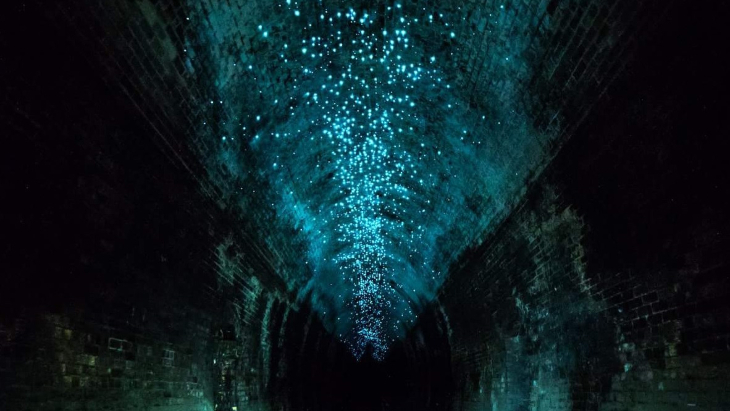 Located within the World Heritage-listed Wollemi National Park, Lithgow's Glow Worm Tunnel area offers majestic views of pagoda rock formations, abundant flora and an array of native wildlife including kangaroos, wallabies and of course, glow worms!
The walk into the tunnel follows a disused railway line that once descended into the Newnes Valley and now provides a gorgeous lead-up to such a stunning spectacle.
Location: Glow Worm Tunnel Road, Lithgow
2. Horseshoe Falls, Hazelbrook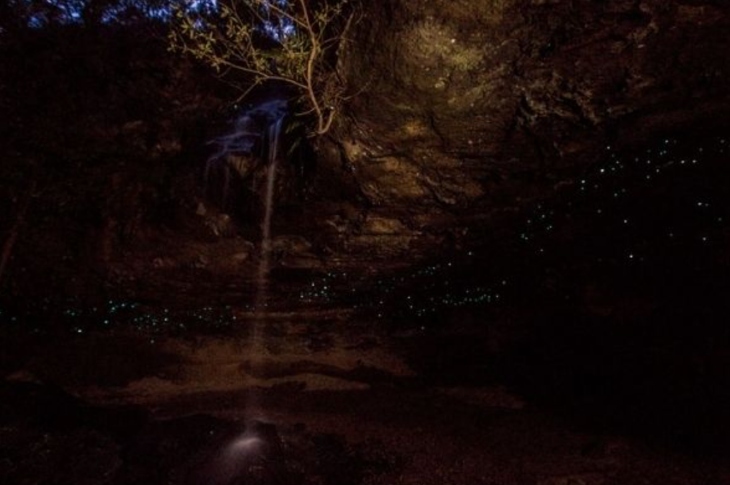 Another magical spot to see some glow worms in NSW is along the Horseshoe Falls Track in the Blue Mountains.
A trip to Horseshoe Falls actually offers a double adventure as you'll get to see a number of spectacular waterfalls if you time your adventure in the early evening.
The Horseshoe Falls Walking Track is one kilometre each way and puts you up close to a number of waterfalls, including Fairy Falls, Horseshoe Falls, Glow-worm Nook Falls, Lena Falls, Oakland Falls, and Burgess Falls. If you're only visiting to see the worms, you only have to walk as far as Horseshoe Falls where you'll be greeted by hundreds of bioluminescent bugs all along the cave wall behind the waterfall - magic!
Location: Oaklands Rd, Hazelbrook
3. Birdwood Gully, Springwood

Another great spot for glow worm tunnels near Sydney, Birdwood Gully in Springwood is better suited to older kids as the walk can get a bit rough and steep at times, particularly if you're visiting at night.
The 2.5 kilometre round trip offers waterfall watching and plenty of cool caves to check out - most of which will be illuminated by nightfall with, you guessed it, worms!
Location: Bednal Road, Springwood
4. Glow Worm Glen, Bundanoon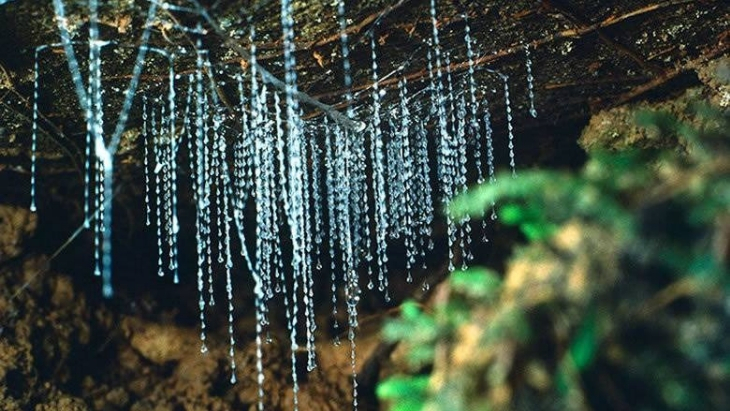 Situated in the Bundanoon section of the Morton National Park, the beautiful Glow Worm Glen showcases some stunning glow worms - and the walk up to it is almost as beautiful.
Locals recommend starting the walk at sunset so that it's dark by the time you reach the glen. Then you can really enjoy the luminescent locals in all of their glory!
Location: Bundanoon (end of William Street)
5. Blue Mountains Glow Worm Tours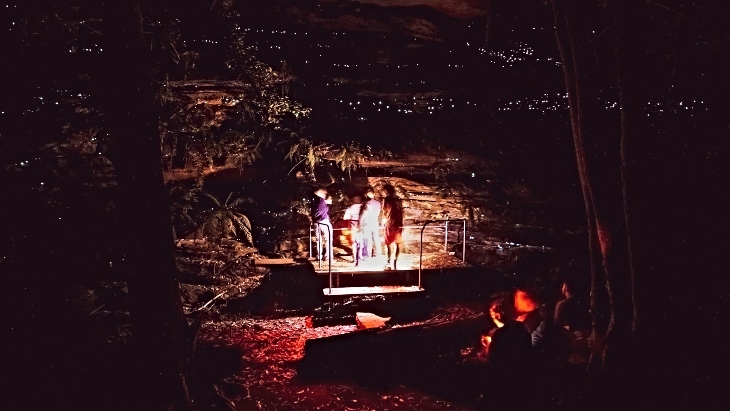 Located close to Mount Tomah in the Bilpin region of the Blue Mountains just 50 minutes drive from Katoomba, Blue Mountains Glow Worm Tours run nocturnal adventures to a natural amphitheatre situated on private property.
Positioned underneath a densely populated overhang of worms, a custom-built viewing platform allows you to climb up for a very personal experience with the glowy little things! Each tour has been carefully designed to create an unforgettable experience that is a highlight of a visit to the Blue Mountains.
More Fun Outdoor Activities
Cool Caves you can Visit Near Sydney
NSW's Best Mazes
Run Through Fields of Lavender at These NSW Lavender Farms
Have you signed up to our newsletter? Join ellaslist to get the best family and kid-friendly events, venues, classes and things to do NEAR YOU!