The Best Things to do in Dubbo
The Best Things to do in Dubbo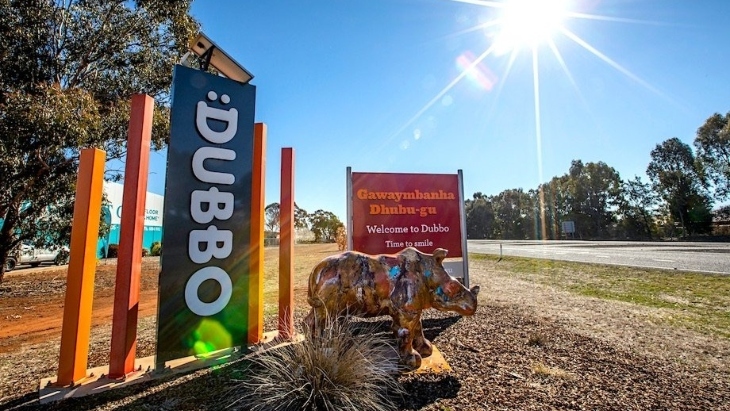 We're always on the lookout for family-friendly getaways that are easy on the wallet, and big on kid-friendly activities. Safe to say, we think we've found another NSW gem with Dubbo!
Full of friendly people and surrounded by the natural terrain that Australia is famous for, we think it's definitely worth the five-hour road trip from Sydney or a super quick one-hour flight.
Here are some places to go and things to do in Dubbo for visiting families - enjoy!
The Best Things to do in Dubbo
1. Visit Taronga and Western Plains Zoo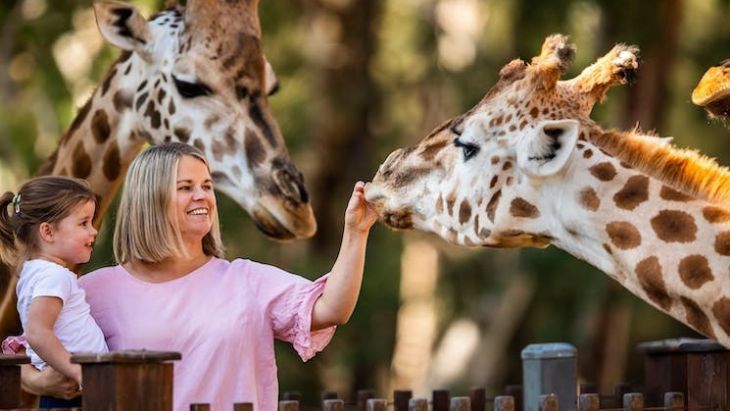 A must-stop spot for Sydney families, Taronga and Western Plains Zoo is undoubtedly one of the best things to do in Dubbo.
This open-range zoo is home to hundreds of animals, boasting a six-kilometre walking track that you can follow (via foot or hired bikes/carts!) that meanders through natural bushland and large, open-style exhibits.
The daily schedule highlights include Meerkat Encounters, Elephant keeper talks, black Rhino keeper talks and feeding, African Wild Dogs feeding, Tortoise keeper talk and feedings and more. The Savannah Visitor Plaza is home to a shop, cafe and playground overlooking lemur and monkey-inhabited lakes and islands.
For any wildlife lover, it's sure to be a hit!
Location: Obley Rd, Dubbo
2. Soak in Nature at Dubbo Regional Botanic Garden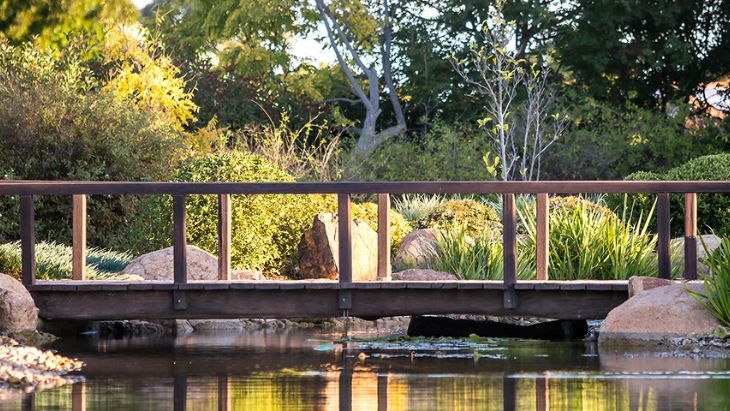 The perfect spot for a family picnic, the Dubbo Regional Botanic Garden is alive with flowers of contrasting colours and shapes, water trickling into ponds via fountains, plenty of bamboo swaying and a whole lot more.
In the Biodiversity Garden, you'll see the best of Dubbo's local plants in settings that replicate their natural habitats; native birds flock to this area, so prepare for a spot of bird-watching! In Oasis Valley, there's a 65-metre boardwalk that follows a running creek and over 40 dry rainforest species, and families are bound to be delighted by Shoyoen, one of Australia's most authentic Japanese-style gardens!
Location: Coronation Drive, Dubbo
RELATED:
10 of the Best Things to do in Port Stephens
NSW Towns With the Funniest Names
3. Do Some Shopping at the Markets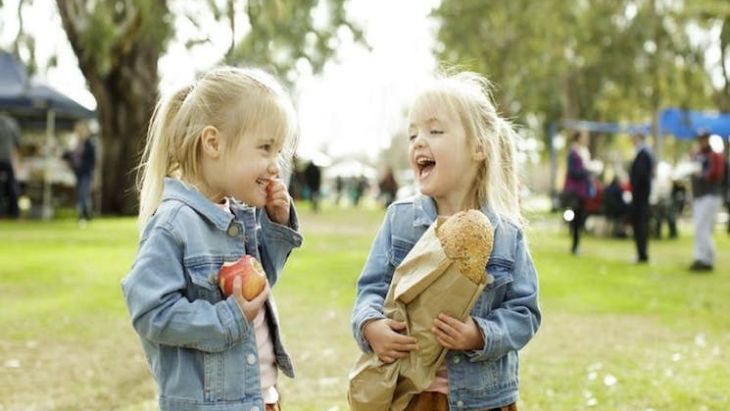 A trip to Dubbo isn't complete without experiencing the best of what local farmers have to offer.
Another one of our favourite things to do in Dubbo, the Dubbo Farmers Market is run fortnightly on the 1st and 3rd Saturdays of every month and showcases everything from local fruit and veg to jams and preserves, herbs and plants, honey, wine, nuts, bread, and meat. Yum!
Location: Macquarie St & Newell Hwy, Dubbo
4. Bike Tracks and Adventure Watersports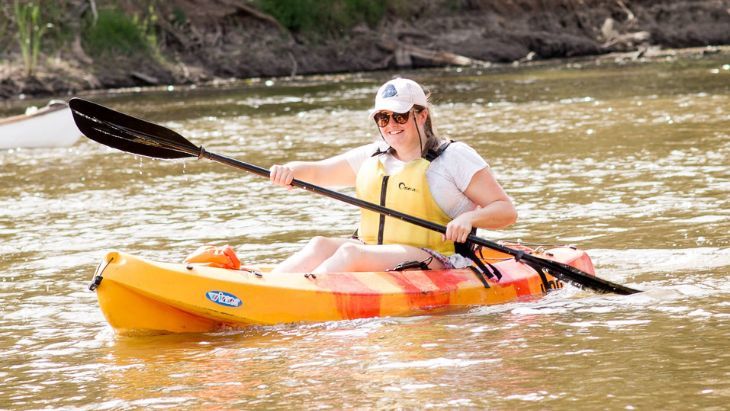 Not what immediately comes to mind when you think of things to do in Dubbo, but the whole family will love exploring the majestic Macquarie River in the Dubbo region by hiring a single or two-seater kayak, or a stand-up paddleboard through Adventure Craft Hire.
Or, if water isn't your family's thing, the Tracker Riley Cycleway is a 12.5-kilometre track that will take you around the Macquarie River foreshore. Bike hire is available through Dubbo City Holiday Park.
Location: 31 East St, Dubbo
5. Stop off at Old Dubbo Gaol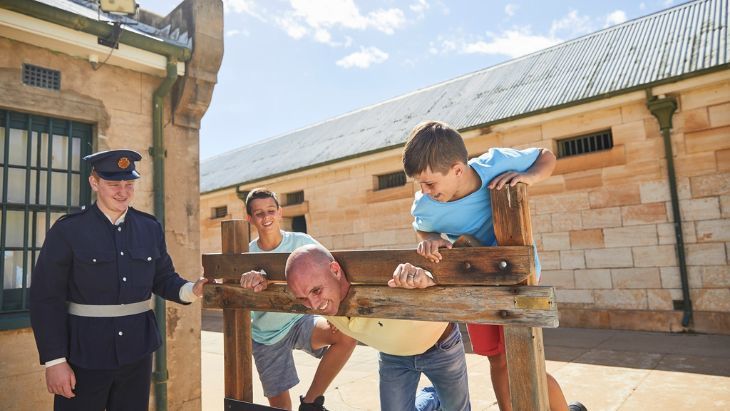 A state heritage-listed must-see, the Old Dubbo Goal is smack bang on the main street and is one of the best things to do in Dubbo.
This (exceptionally intact) gaol operated for 119 years and now provides a truly chilling experience—you'll get to see the hangman's kit and gallows, step inside a dark cell, check out the view from the watchtower, or, for the very brave, take a night tour!
The Night Tours are an all-ages theatrical tour fun for the family that runs during NSW school holidays.
Location: 90 Macquarie Street, Dubbo
6. Splash at Dubbo Aquatic Leisure Centre
If you happen to be in Dubbo during the summer months, cool down at the Dubbo Aquatic Leisure Centre!
Here you'll find an Olympic-sized swimming pool heated to 26 degrees, a children's leisure pool with solar-powered heating up to 28 degrees, water slides, BBQs, a kiosk, and all the facilities families need for a day at the pool.
Location: Talbragar St & Darling St, Dubbo
7. Go Deep Into Wellington Caves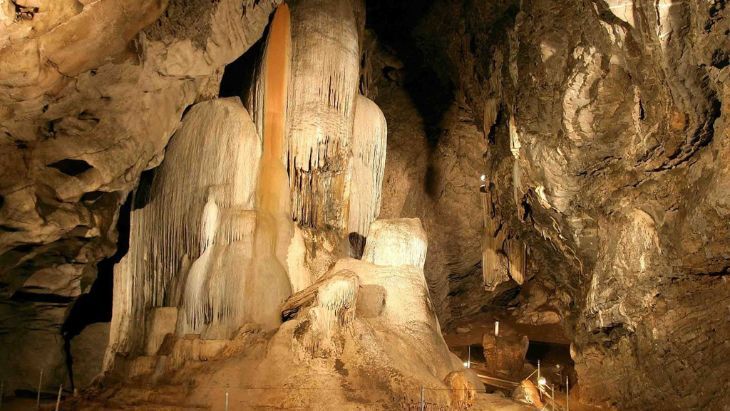 Around 45 minutes from the centre of Dubbo lies the underground world of the Wellington Caves.
Offering a wonderful family day out, visitors to the caves can take a guided tour through Cathedral Cave, Gaden Cave and the Fossil and Phosphate Mine, where they'll witness stunning 15-metre tall crystal formations, the most intricate cave corals, 400-million-year-old marine fossils and 1-million-year-old megafauna fossils.
After the tour, families will love examining ancient fossils up close in the Wellington Caves Discovery Lab, which is complete with all of the tools for fossil finding, Paleontologist style. An onsite cafe and gallery make this one of the top things to do in Dubbo.
Location: 101 Caves Rd Apsley Wellington, NSW, Australia 2820
8. Spot Some Animals at Emu Logic Farm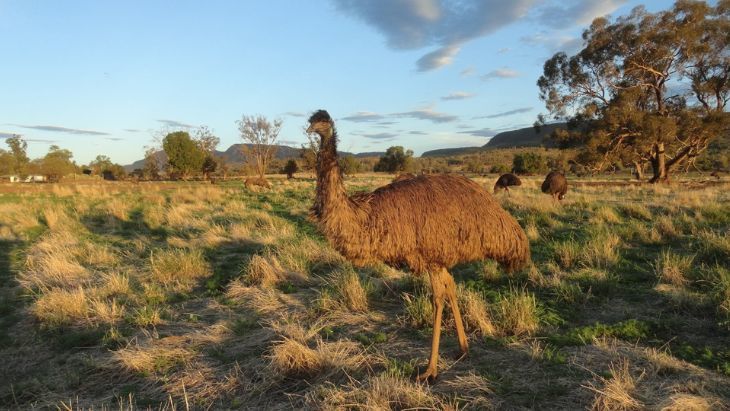 While you're in Dubbo, why not head to Emu Logic, one of a handful of emu farms open to the public in Australia?
Visitors to the farm have the opportunity of seeing and interacting with the emus, with chicks normally hatching in early July. Meet the chicks at any time of year as they grow up, and then stop by the farm shop where you can pick up all things emu, from emu oil and emu jerky to emu eggs and emu soaps and lip balms.
Location: 2404 John Renshaw Parkway, Toorweenah
9. Western Plains Cultural Centre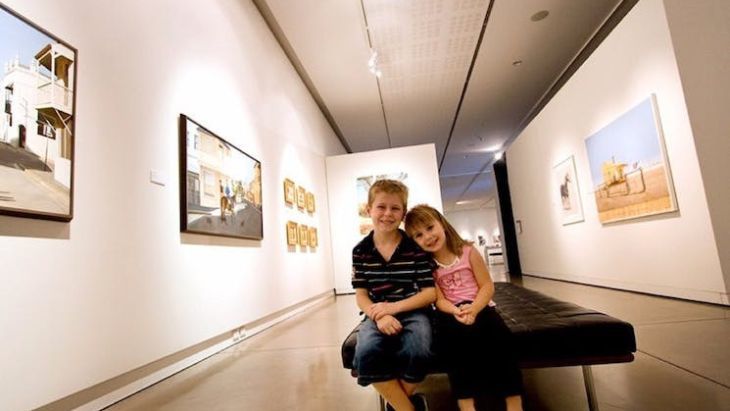 A local hub that champions local history and cultural events, the Western Plains Cultural Centre is a great destination for things to do in Dubbo.
The centre hosts exhibitions and events that encourage the community to connect with their past, present and future. There's also an onsite cafe for visitors to enjoy!
Location: 76 Wingewarra Street, Dubbo
10. Terramungamine Rock Grooves
Immerse yourself in nature and witness 150 rock carvings created by the Tubbagah people at the Terramungamine Rock Grooves.
This site of ancient rocks is of great historical significance to Country and is located along the Macquarie River.
The rock grooves were used by the Wiradjuri Tribe to shape tools and spears and the site was an important meeting place for the Tubbagah people. Connect to local Aboriginal history through this ultra-unique activity, rounding out our list of the best things to do in Dubbo!
Location: Burraway Road via Brocklehurst, off Newell Highway, North Dubbo
Discover More Places to Go in NSW
The Best Things to do in Wollongong
Best Things To Do With Kids In The Blue Mountains
Best Things To Do With Kids In Kangaroo Valley
Have you signed up to our newsletter? Join ellaslist to get the best family and kid-friendly events, venues, classes and things to do NEAR YOU!