Celebrating World Breastfeeding Week: One Mum❜s Story About What ❛Taking The Boob❜ Really Looks Like!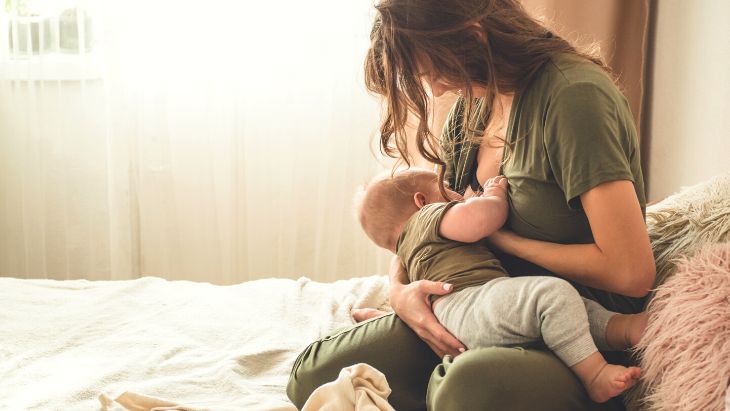 We all know that the journey through motherhood is as undulating and unpredictable as any of mother nature's miracles. It is an endless road of twists and turns, peaks and potholes - and one of the first milestones you'll encounter with your new little bundle of joy is breastfeeding.
The benefits of breastfeeding are well established. It is lauded as your baby's natural superfood and, according to raisingchildren.net.au, most mothers can breastfeed if they have the right information, support and care.
It's World Breastfeeding Week!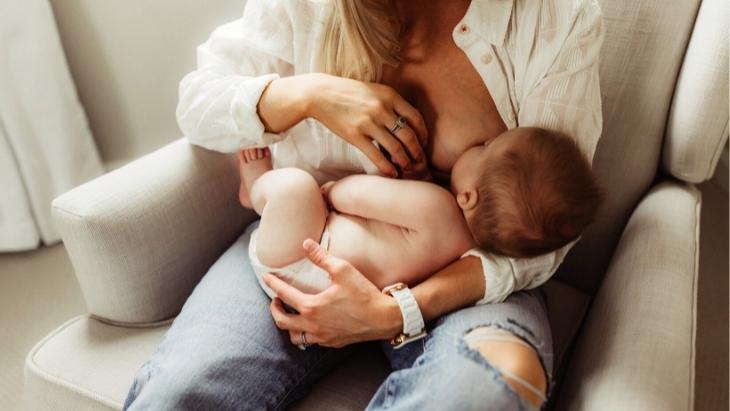 The reality is that breastfeeding can also be fraught with problems for new mums, including low milk supply, sore nipples, clogged ducts and mastitis. It is also a deeply personal choice, and the 'information, support and care' that mothers desperately need aren't always there.
That is precisely why World Breastfeeding Week is a thing! Run by the World Alliance for Breastfeeding Action from 1 - 7 August 2022, this annual celebration and awareness campaign aims to protect, promote and support breastfeeding around the world and help enforce supportive systems and communities to make the choice more viable for women everywhere.
In honour of World Breastfeeding Week, we're lifting the veil on just how varied and unexpected the path can be by exploring what taking the boob looks like for real women. We want to help eliminate the shame and stigma around alternative feeding choices, and remind mothers that we are all doing what is best for our babies - and we are never alone.
Meet Alhana of Hunter & Charlie & Me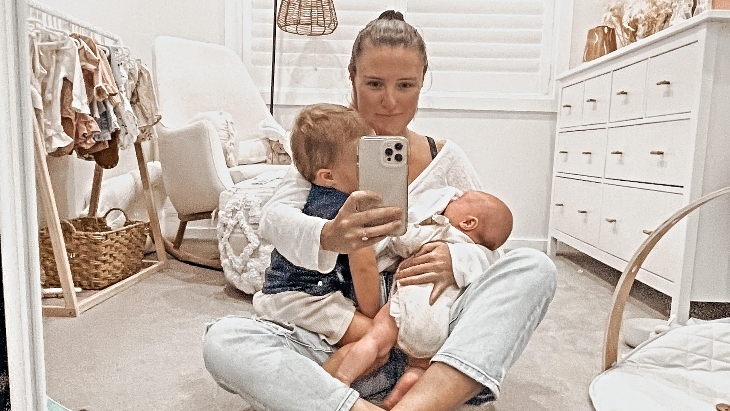 Sydney mum, Alhana, had two completely different journeys with her children. She shared her moving story with ellaslist.
Before I gave birth I was quite casual about it. I always thought if I'm able to breastfeed then great, but if I'm unable to then I'm happy to formula feed. Oh, how my perception changed once my first child was born!
My children are 13 months apart.
After the first birth, the thing that most surprised me about breastfeeding was the pain! I remember every time my son would cry for milk my toes would curl at the thought of it. Also, the stigma. You think everyone around you is judging you and how you feed your child.
My experience with my daughter a year later was perfect. Textbook. Zero pain. She latched instantly and I have been feeding her stress-free ever since.
With my son Hunter, I tried and I tried to feed him. I ended up with postnatal anxiety due to it all. He just never seemed full. I would feed him for what felt like forever and then he would still need formula. I tried exclusively pumping for two weeks which, in between trying to feed then bottle feed then pump, felt like I didn't have time to bond with him.
I ended up getting severe mastitis which required an abscess to be drained three times from my right breast. Even then I still continued on. It wasn't until Hunter started refusing the boob, and because of how prone I was to mastitis, that my doctor suggested I take medicine to dry up my milk. I took the medication and I immediately regretted my decision. I started power pumping to reverse it but it was too late.
It wasn't until then that people were saying things like "thank god you stopped torturing yourself".
With my daughter, Charlie, I went into it saying that if I can't, I can't. I am 100% okay with this. I tried and she fed instantly. Six months going strong and I've never even had a lump. I am still in shock every day that my experiences were so different.
With Hunter, I still feel extremely sad thinking about that time. It was honestly horrible. I felt like everyone around me judged me and I wasn't doing what I should be doing for him. I would have had more time getting to know him if I didn't spend my days forcing the boob and sterilising and pumping. With Charlie, my experience has been nothing but beautiful. I'm amazed after such a terrible time with Hunter.
I wish I had known at the start of my breastfeeding journey that I have flatter nipples, so with that and Hunter's slight tongue tie, it made it harder to feed him. I just didn't know those factors would be an issue.
I also wish somebody had told me about sterilising pump parts! You actually don't need to do it every time. You can just pop them in a snap lock bag, keep them in the fridge and just do it once a day. That has been the biggest game changer this time around.
I've learned that people don't mind how your child is fed. Boob or bottle it really doesn't matter. If I had mentally known that earlier on I may not have suffered as much as I did and I would have bonded with my son more.
My two breastfeeding experiences, only 13 months apart, were extremely different. I feel for women that may not have the support I did. I was able to hire a lactation consultant to spend a day with me, and I have a close network of friends who are also mums, plus a supportive partner.
Alhana is mum to Hunter (21 months) and Charlie (6 months) and lives in the Sutherland Shire in NSW. She is an advertising guru who is currently on maternity leave and spends her time creating content for her kid's beautiful Instagram feed at Hunter and Charlie and Me.
Need Support With Breastfeeding?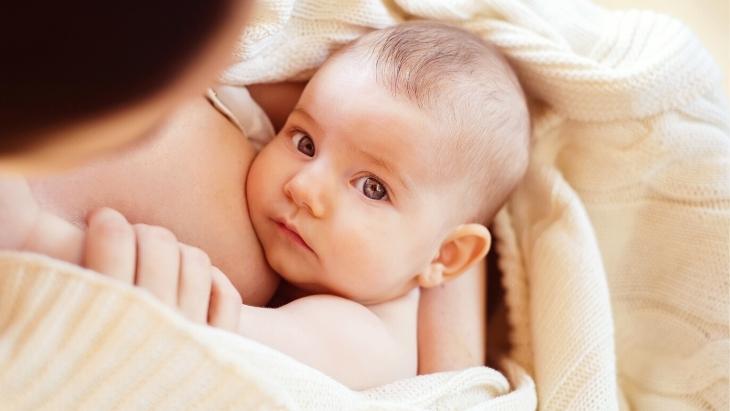 The Australian Breastfeeding Association (ABA) is Australia's premiere service for breastfeeding information and support. They help more than 80,000 mothers each year by building confidence, offering support and cultivating community connections.
The Australian Breastfeeding Association offers a range of services for parents and also provides the latest& information and continuing education for thousands of health professionals working with mothers and babies. You can call their helpline, 1800 mum 2 mum (1800 686 268), talk to a trained and qualified professional via LiveChat or sign-up for a FREE Info Kit.
More Baby News
Celebrating World Breastfeeding Week with Lactamo
The Best Baby Swim Lessons In Sydney
Where To Find Sydney's Best Babyccino
Have you signed up for our newsletter? Join ellaslist to get the best family and kid-friendly events, venues, classes and things to do NEAR YOU!