Where to Take Melbourne Kids to Learn to Ride and our Favourite Bike Tracks Around the City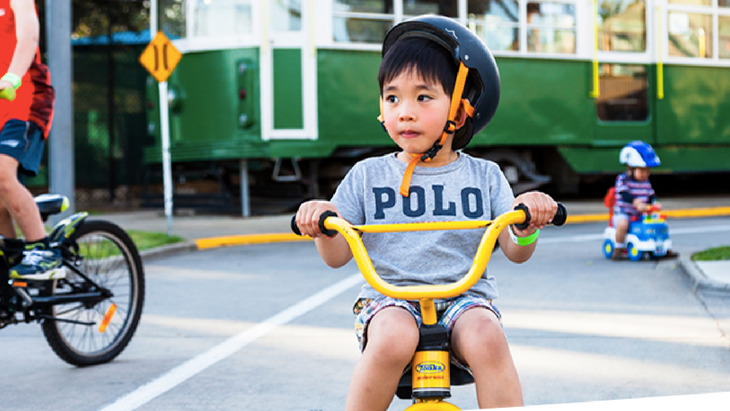 It can feel a bit daunting teaching our kids to ride on the busy, narrow streets of Melbourne, but fortunately there are plenty of parks, trails, tracks and bike schools to help develop the skills they need to ride safely and independently on roads and paths around the city.
Often in grades 4-6, schools teach Bike Ed, but if not, school holiday programs and even your local bike store can help city kids get to grips with riding.
Check out these great spots and then head out onto our favourite trails and tracks throughout Melbourne to practice your newfound skills!
Traffic Schools
Across the city, you'll find mini cities filled with kid-sized roads, road signs, railway bells, and traffic lights: safe places for kids to practice riding their bicycles and learn about road rules.
Choose from Essendon Traffic School, Kew Traffic School, Camelot Traffic School, and Buzy Kids Traffic School, in Mill Park.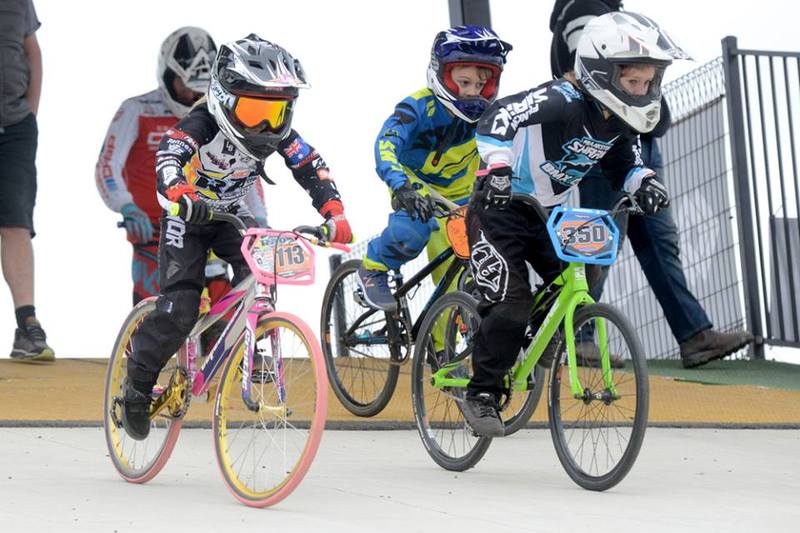 Casey Safety Village
Casey Safety Village has a fantastic School holiday program for children who don't attend the school or kindergarten sessions.
The Casey Safety Village in Cranbourne East is home to the Casey Road Safety Education Centre which delivers road safety educational programs to primary school and kinder children throughout the term and during holidays.
The the Centre is a mini version of the things you see every day driving down Victorian roads, and the aim is to educate the community about road safety, in a safe, fun, controlled and positive learning environment.
Kids will learn the importance of following road signs and traffic lights, how to navigate roundabouts, railway crossings, school crossings, and pedestrian crossings, while practicing their bike skills on fully secure cycling and pedestrian tracks.
BYO bikes and helmets, or take advantage of the onsite fully maintained bicycles to suit children aged 4 and over, bikes with training wheels, modified bikes for all abilities, and helmets.
What you need to know
Where: 65 Berwick-Cranbourne Road Cranbourne East.
When: Every Victorian school holidays.
Price: Child 12 and under $6.50 per child
To Book: Book online.
For more info: casey.vic.gov.au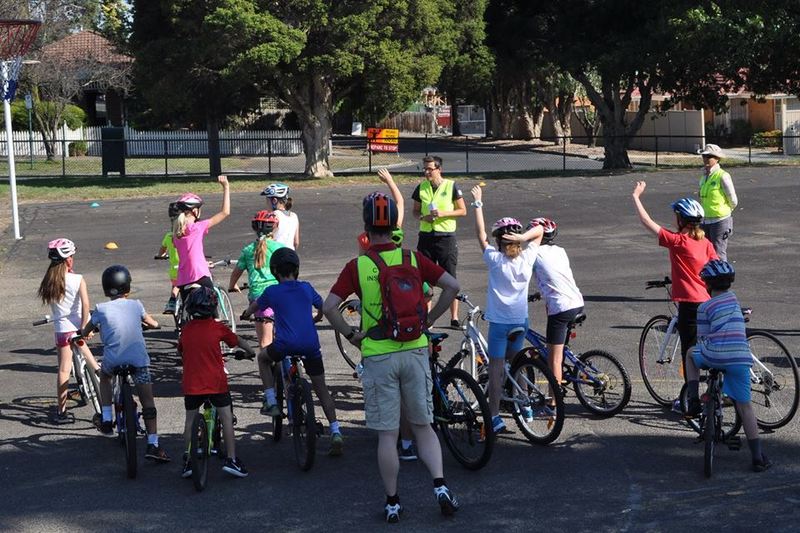 Bikes at Work can help you and/or your kids to learn to ride a bike with private lessons in suitable training spaces at a time and date that suits you. Just bring your bike and helmet!
Their children's bike safety, skills and confidence training programs are ideally suited to Grade 3 and 4 students, some of which will already be learning in state primary schools in the Cities of Moonee Valley, Darebin, Moreland and Hume.
For us grown ups, the cycle Confidence Training for Parents helps us overcome a lack of confidence and knowledge about riding to pass the knowledge on to our kids. [email protected] has developed a unique program tailored to the needs of parents which builds knowledge, skills and confidence, helping families discover and enjoy cycling together for leisure and transport.
What you need to know
Where: Balaclava, Victoria
When: Varied programs across the year
Price: Average cost per child is $20, or $10 concession rate
To Book: Contact Georgie from Bikes at Work with your query by using the contact form
For more info: bikesatwork.com.au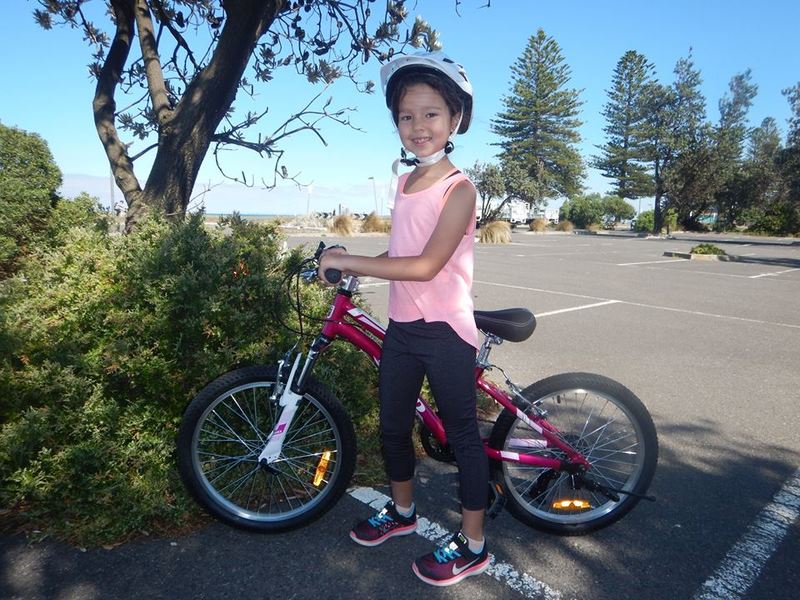 Tips for home practice
In order to ride safely in traffic a bike rider needs to be able to manage all the following simultaneously.
Control the bike on different road surfaces.
Be able to deal with obstacles safely.
Be aware of and predict the traffic movement around them.
Understand the road rules that apply both to bike riders and drivers.
Make safe, split-second decisions.
Children do not have the ability and experience to do all of these things simultaneously and consistently until age 12 or 13. Like young drivers, they need plenty of supervised practice before gaining their independence.
Check out the VicRoads information sheet for tips on how to teach your child to ride a bike safely and practice everything they learned in class.
Our Favourite Bike Tracks
Kilometres and kilometres of cycling fun await at plenty of bike-friendly trails across Melbourne, from tiny beginners on balance bikes and safe tracks, to more challenging paths for those looking for the next level.
We love the pathway around Royal Park, Parkville; Jells Park, Wheelers Hill; Ruffey Lake Park, Manningham; Maribyrnong River Trail, Merri Creek Trail, Bay Trail; Capital City Trail, Hobsons Bay Coastal Trail, Federation Trail, Lilydale to Warburton Rail Trail, Darebin Trail, and the Main Yarra Trail.
Main image credit: City of Moonee Valley