Westfield Sydney Frank Green SmartCups Give Away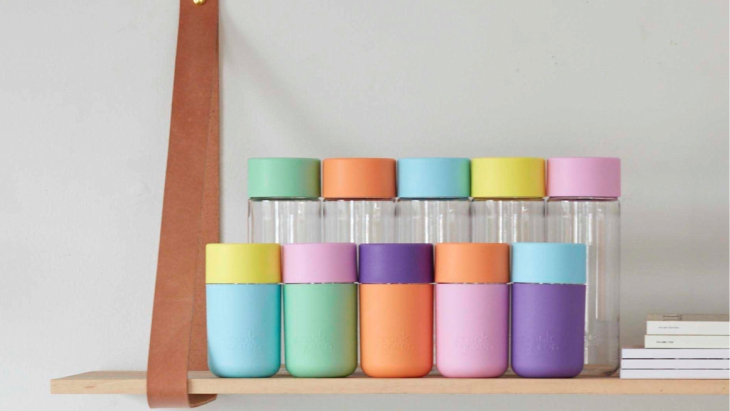 By Hayley Dean, ellaslist
Coffee has bean the grounds for many a heated and strong discussions in recent years as Australia continues its war on waste. It is said that we throw out over one billion disposable coffee cups each year. That's just insane, one billion.
If this upsets you as much as it does us, then now's the time to make that change you have been considering for some time. And Westfield wants to help you make it.
From Monday January 14 to Friday January 19, between 7:30-10:30am Westfield Sydney (the one in the city) is giving away 800 Frank Green smart keep cups, with a nice warm coffee from Fratelli Fresh and Guylian.
The give-away will take place each morning inside Westfield. To receive one of these trendy cups, (they RRP at $25+ each!) you must make the pledge to never go back to using the non-recyclable/disposable coffee cups again, then post your photo on social media with the hashtags #westfieldsydney #frankgreen #refillrefuelrepeat
Drinking too much coffee can cause a latte problems, but thankfully this time you're brewing in the right direction. The Aussie designed Frank Green smart keep cups are incredibly innovative. Apart from obviously being great for the environment, they are stylish and functional, allowing you to use it with one hand as the technology inside the cup means you can actually PAY for your coffee with the cup using VISA paywave. WOW.
This is definitely one freebie you won't want to miss out on so pack up the kids, head into the city and make the commitment to refuel without the waste….then why not take the kids to see one of the great exhibitions nearby such as the Mammoths: Giants of the Ice Age exhibition on now at the Australian Museum.
Where: Westfields Sydney, corner Pitt and Market Streets Sydney
When: 7:30-10:30am daily from Monday the 14th January – Friday January 19th 2018
Join the reusable coffee cup movement today! Find out here which Sydney cafes support a lighter carbon footprint and will give you a discount for bringing your own cup!
Image re: Frank Green Facebook