Join In: Re-useable Coffee Cups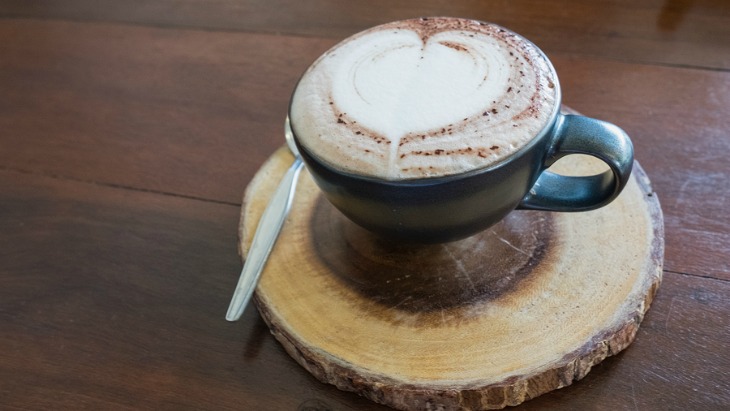 By: Phoebe Ackland, ellaslist
Since ABC's War on Waste series hit Aussie TVs, you've probably been seeing a lot of keep-cups toted around by early morning commuters, mums with prams, and hopefully, just about everyone else!
The ground-breaking series came with the shocking revelation that no, you can't actually recycle coffee cups, despite their paper-looking appearance. According to the ABC, environmentalist Tim Silverwood said: "These cups have a plastic lining that, when they go away, either end up in landfill — they don't biodegrade — or they end up in the environment where they become a major pollution hazard. Even though the paper may degrade and become inert, the plastic will stick around for a really long time." It is estimated that Aussies use a whopping 1 billion disposable cups per year....that's a heck of a lot of waste!
Considering this morning I've already had one takeaway coffee, and are planning on going back for a takeaway tea later this arvo, this '1 billion cups' doesn't seem inconceivable...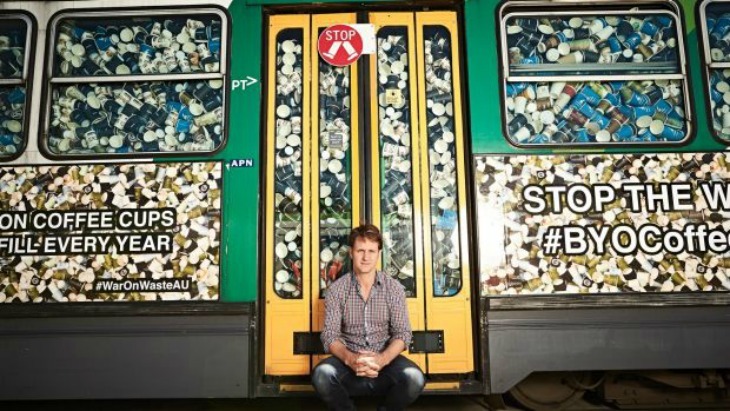 Ben King/ABC
Join The Movement
Responsible Cafes (as seen on War on Waste), are a group of coffee drinkers, cafe owners and citizens committed to the idea of "choose to reuse." It encourages cafes to incentivise people to be conscious consumers by offering discounts to those who show up with reusable or 'keep-cups'. Take your keep cup to the following participating cafes for a discount. Enjoy the knowing that you're part of the game-changing plan to eliminate single-use waste, and instead are helping to "nurture a culture of reuse".
16 Feet Espresso, Stanwell Park
2042 Cafe and Bar, Newtown
Billy's Cafe, Sydney
Fossix, Sydney
Sejuiced, Bondi Beach
Sonoma, Bondi Beach
Morning Glory Cafe, Coogee
Village on Cloey, Clovelly
Bazara Beach Cafe, Maroubra
Kokoda Cafe, Concord West
Jamie's Italian, Parramatta
The Bower Restaurant, Manly
No. 38 Cafe and Catering, Normanhurst
Bella bacio, Lane Cove
Stranded Gourmet, Mosman
Milkhouse, Kurnell
Addison & Steele, Caringbah
And this is only a tiny handful! To see the full list of participating Sydney cafes, click here.
The discount applies for hot chocolates, teas, and even smoothies, so always have your keep cup or thermos at hand. At many joints, when you purchase your forever-cup from the cafe, your first coffee in it will come FREE! It practically pays for itself...
SOL Cups are Good For The Soul
SOL Cups are many of this growing movements keep-cup of choice. You've probably seen them toted around town or for sale at the counter of your local coffee haunt. They're hand-blown glasses, and chemical-free, so it really is a conscious purchase all-round. According to them, worldwide, 33 billion coffee cups are thrown away each year. With this easy-on-the-eye, lightweight, heat-retaining cup, you can help put an end to all that. Visit their website.