We Explored The Brand New Playground In Spring Farm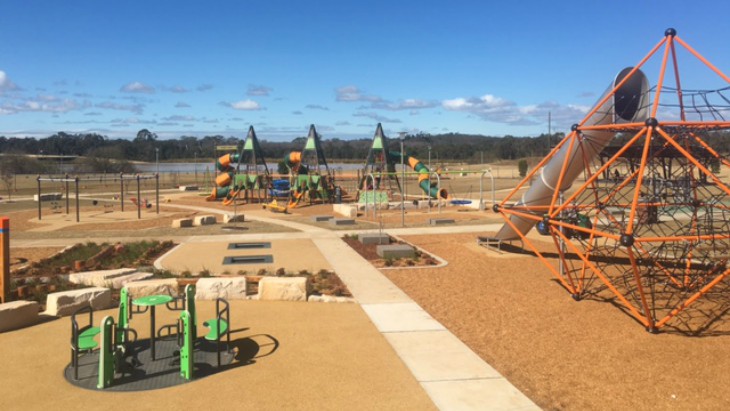 By: Natalie Bellamy, ellaslist explorer
Wow, wow, wow!! Riverside Playground is like no other park seen in the Macarthur area of South West Sydney. The park is located on Burrell Road, Spring Farm (near Camden) adjacent to the dog park. Three years in the making, this park ticks all the boxes.
Green open spaces, BBQ facilities, shaded picnic areas and plenty of pathways to ride your bike overlooking the beautiful lake, makes for a perfect recipe of family fun. The park itself has so many fun features that would entertain both toddlers and older children (as well as the young at heart).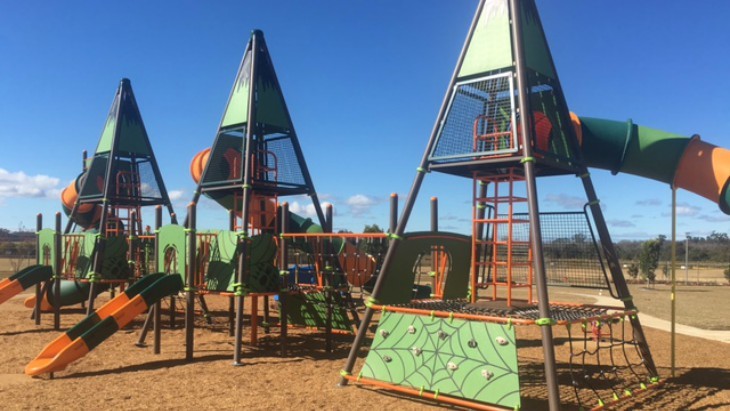 Equipment & Facilities
The riverside playground has two flying foxes which were a hit with my two boys. The many climbing structures were both challenging and fun. Other equipment included mini trampolines, swings, see-saws and slides. The playground also has some wheelchair accessible equipment, too. Currently, there are no public toilets located at the park but the use of the playground will be monitored in the coming months to see if toilets are needed.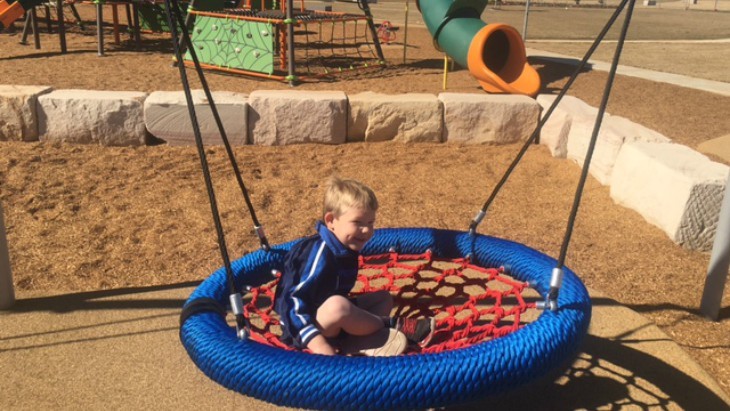 The Best Bits
"Climbing up really, really, really high"- Mr 3.
Wide open spaces and plenty of room to kick a ball around.
There are shops, including Woolworths located a short drive from the park.
Plenty of street parking available.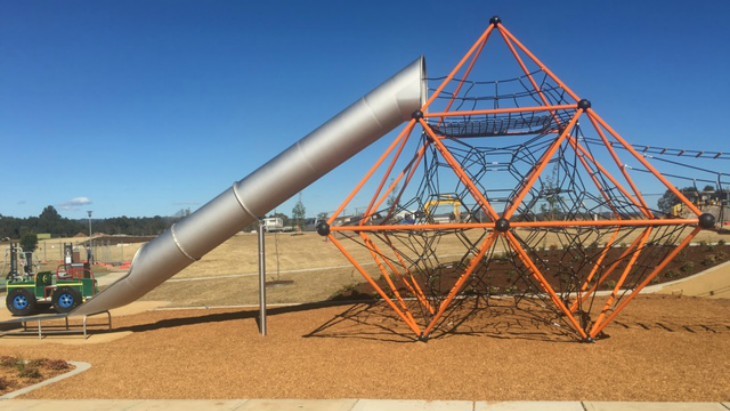 Top Tips
The playground caters for all ages of children.
There are two shady shelters so get there early to secure your spot.
There is street parking only.
There are no public toilets at the playground but there is a small shopping centre located nearby (approx 2-minute drive).
Whilst there is no cafe located at the playground, there is a shopping centre located nearby.
There is exercise equipment located at the park so you can have your workout while the kids play.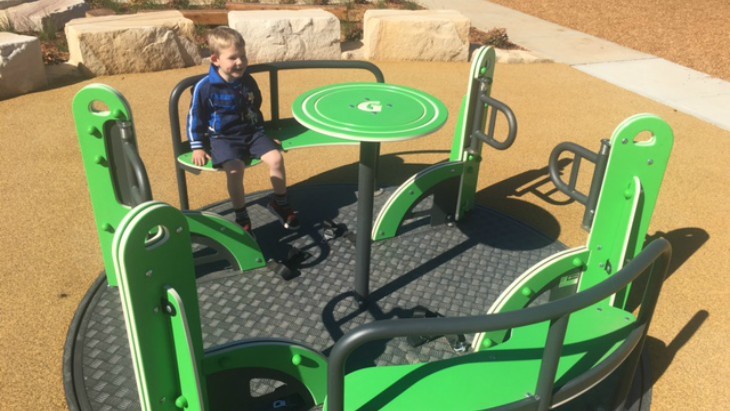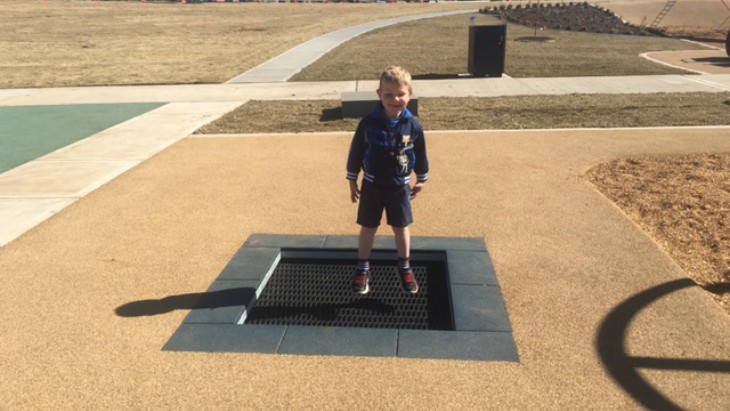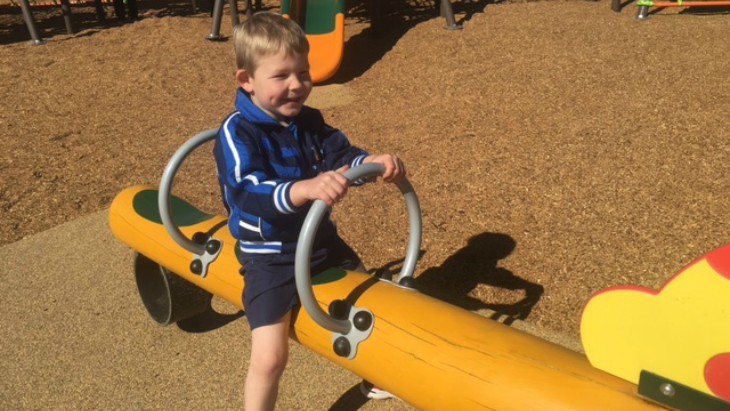 Reviews
I agree with Cathie - I read the review and was planning to go, but no public toilets means we won't be going! Lets hope someone in the council sees sense and adds them in soon.
I don't live near this park, was interested to make the trek with the kids until I read no public bathrooms! :( Having to bundle all the kids in the car just to go to the bathroom at the shops nearby is a dealbreaker.... Hopefully they'll build some toilets soon (please let us know when they do!).