Try These: Fidget Spinner Cookies!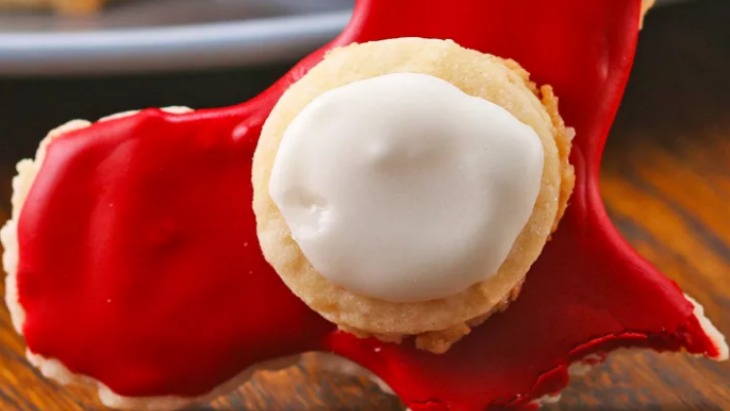 By: Phoebe Ackland, ellaslist
We've seen cakes made with only 2-ingredients, cakes made with no bowl, eggs, milk and butter, and even cupcakes that look like melting ice cream, so needless to say it takes a pretty special recipe to knock our oven mitts off. But we've found one!
Check out this awesome recipe for fidget spinner cookies: we're still not sure how they managed to make them both function, edible and fidget-spinner-looking.
Source: Tasty Facebook
Eat A Fidget-Spinner After Dinner!
These cookies really spin, and it's spinning this whole fidget-spinner craze out of control. We're stating the obvious when we say that they are everywhere- playgrounds, buses, your house....and now, your kitchen table. If you have a fidget-spinning loving kid (which we all do), then blow their socks off with these babies waiting on a platter as an extra special after-school treat. Thanks to Buzzfeed for the awesome recipe!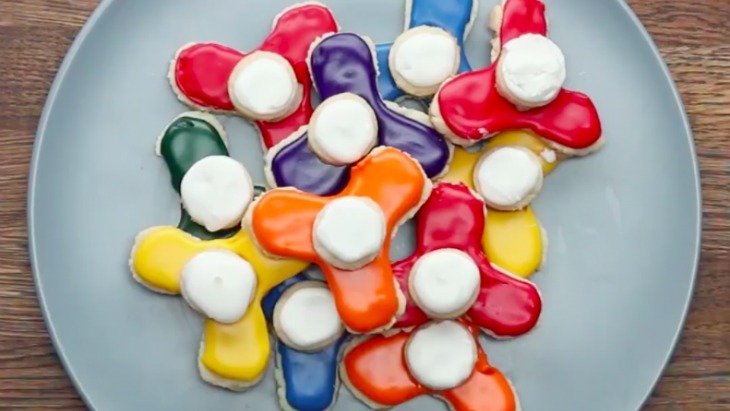 What You'll Need
2 1/2 cups White Wings All Purpose Plain Flour
3/4 cup sugar
3/4 teaspoon table salt
1 cup unsalted butter, room temperature
2 teaspoons vanilla extract
2 tablespoons cream cheese, at room temperature
Royal Icing of any colour for decoration
Here's What To Do
Preheat oven to heat oven to 180°C
In a large bowl, add the flour, sugar, salt, and mix together with a wooden spoon, until fully mixed
Add the softened butter and continue to mix until the mixture looks crumbly and slightly wet, about 1 minute longer. Add vanilla and cream cheese and mix until dough just begins to form large clumps, which will take about 30 seconds
Transfer the dough to the table and knead dough by hand until it becomes a cohesive ball. Wrap in plastic wrap and chill in the refrigerator for 30 minutes
Roll out the dough to ¼-inch thickness. Cut into the desired shape using cookie a cutter or a fidget spinner for the spinning part, and a water bottle cap to cut to make 2 centre circles for each cookie
Take the extra dough and roll out again to 0.5-inch thickness. With a straw, poke out small pegs that will act as dowels for the fidget spinner cookies
With the same straw poke holes in the fidget spinner cookie centres and move it around in a circle widening the hole to be larger than the diameter of the pegs that were just punched out
Place all the shapes on parchment-lined baking sheet and bake until light golden brown, about 15 minutes, rotating baking sheet halfway through.
Cool the cookies completely. Then decorate as you like with your favourite icing or decorations.
Use frosting, caramel, or royal icing as glue to attach a peg to the backside of one of the small circles, place the fidget spinner cookie base over the peg and attach the second circle cookie with more frosting. Let all the frosting dry before attempting to spin
Thanks Buzzfeed- those are some seriously epic cookies.