This Is How Much Sugar Was In Your Easter Eggs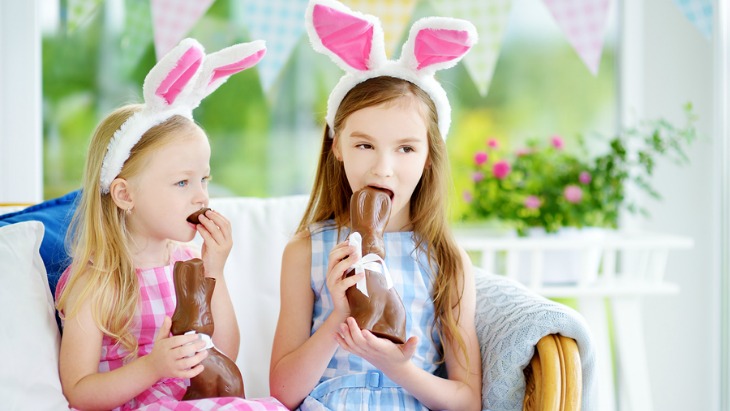 By: Phoebe Ackland, ellaslist
The Easter long weekend is officially over. No doubt, the chocolate-damage has already been done, and Easter revellers are slowly starting to wake up from their chocolate comas. Just in case you didn't feel guilty enough, here's an eye-opening video on just how much sugar you and your little ones probably consumed over the past few days:
Why We Probably Shouldn't Have Binged, According To The Experts
The Metro UK spoke to a few diet professionals and asked what exactly the damage is after a few days of chocolate gorging. Here's what they shared:
James Collier, Nutritionist: "Although chocolate binges are very enjoyable, don't scoff all your Easter eggs in one go. Not only would you feel (or be) sick, but it would cause an unnatural spike in blood sugar and surge in blood triglycerides – a risk factor for cardiovascular disease. There's typically well over 1000 calories in the shell alone of a large Easter egg, so, if you were to binge on a couple of these plus the additional treats, you would be looking at around 3/4 lb body fat increase."
Christine Bailey, Nutritionist: "Excessive sugar can deplete hydration levels in skin cells leading to puffy and dry skin. Rich and processed foods, excess sugar, too much coffee and alcohol can all makes our bodies more acidic. When our bodies' pH levels are out of balance it can show up on our face resulting in dry and irritated skin."
If you're starting to freak out, don't stress. Follow Bailey's advice over the next few days: "If you've been bingeing on chocolate, try to detox and start incorporating foods packed full of fibres, protein and healthy fats into your diet. This will help to subside cravings and get your diet back on track. Make sure you are using ingredients which are packed full of omega 3 fatty acids for glowing skin and repair it from any damage done by an excessive amount of sugar."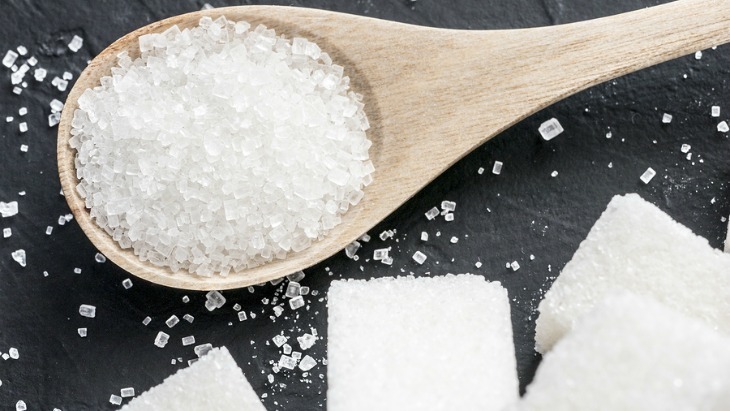 Did You Chocolate-Binge Intelligently?
If only we had've known this last Friday.... According to Sugar By Half, these are some of the least sugar-filled dark and milk chocolate eggs on the market:
Lindt Dark Chocolate Bunny (100g) = 8 teaspoons of added sugar
Choceur (Aldi) Dark Chocolate Bunny (100g) = 9.5 teaspoons of added sugar
Lindt Dark Excellence Egg, 70% cocoa (110g) = 7.5 teaspoons of added sugar
Moser Roth (Aldi) Dark Chocolate Mini Eggs (150g) = 10 teaspoons of added sugar per pack
Ferrero Rocher Bunny (100g) = 9.5 teaspoons of added sugar
Ferrero Rocher Cocoa eggs (100g) = 10 teaspoons of added sugar per pack
Do It Better Next Year
For some chocolate-overdosing avoidance techniques and some great ways to begin Easter traditions with kids that don't involve sugar highs, you need to read our list of Easter tips.