The Pop-Up Diner That Makes You Step Back In Time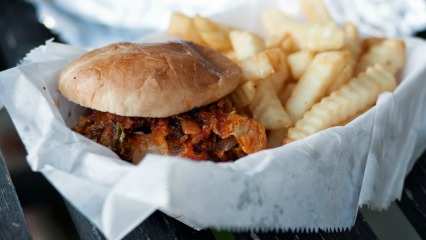 By: Phoebe Ackland, ellaslist
Southwest Sydney has a secret…. on Fridays and Sundays, a cafe in Riverwood transforms into a super cool retro American diner- Miss America's Pop-Up Diner!

Step Back In Time
Miss America's is the product of sisters Constance Chalazia, 25, and Alexis Barberakis, 21. The diner is something
straight out of the 1950s,
with red and white chequered tablecloths, neon signs, James Dean posters and American flags hanging from the walls. Oh, and the menu is drawing in crowds from all across Sydney, boasting "Heart Attack Fries and Delicious Burgers!"
The shakes are over the top, the sauce is inspired by America's In 'n' Out Burger, the hot wings are glazed to perfection, the burgers are huge, and the fries come with bacon, cheese and shallots, naturally.
Constance told The Daily Telegraph: "When people want takeaway we're like do you really want takeaway? I want you to come hear the music, see the girls dress up, it's all an experience. It's the music, the culture, the colourfulness that makes American food so popular."
[caption id="attachment_113458" align="aligncenter" width="650"]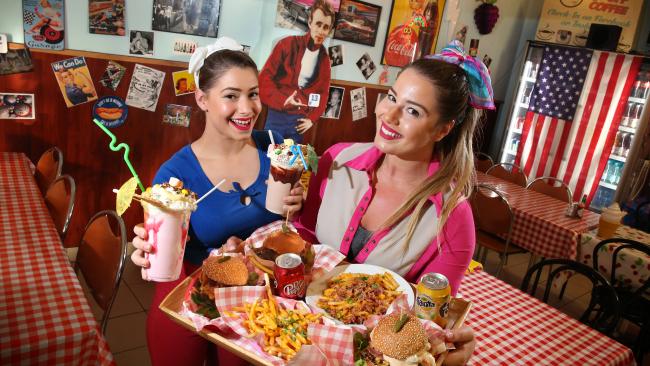 Source: Robert Pozo/The Daily Telegraph[/caption]

Want To Check It Out?
Hungry? Keen to step back in time? The waitresses wear red-lipped and waiting, the music is pumping and the atmosphere is homely- just like the food. You need to
make a booking
to experience Miss America's- so call them on 0430 998 548. They're open from 6pm on Friday and Sunday nights- see you there!


Where To Eat With Kids
Reviews
Omgggggg our food is amazing thank you guys ?❤❤❤???