The Future Of Buffet Dining In Sydney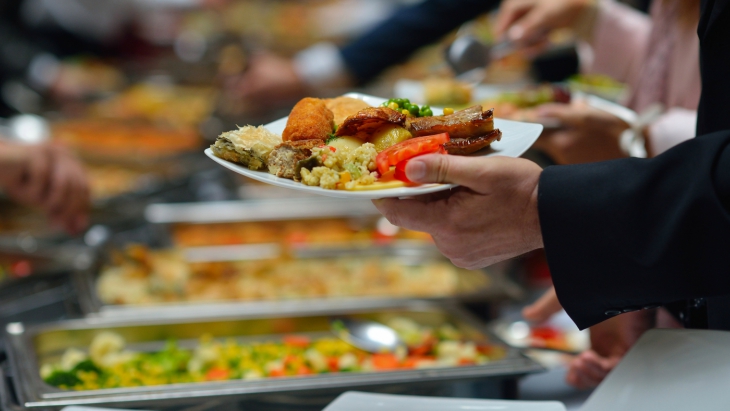 Since restaurants began to tentatively reopen in May following the easing of restrictions amidst the coronavirus pandemic, there's been discussions about the future of serve-yourself and all-you-can-eat dining options—throwing the future of the trusty, family-friendly buffet into question.
Here at ellaslist, we love a buffet. Whether it's a breakfast buffet, a seafood buffet, a sushi buffet, a dumpling buffet, an Indian buffet, a barbecue meat buffet or even a pizza buffet—you say "buffet", and we shout "with bells on" *(whilst running at haste towards the mouthwatering displays of food, but I digress).
Well, not so fast! Buffet dining is a no-go area of eating out in Sydney for the foreseeable future. Here's the deal.
Off The Menu
Wes Lambert, from the Restaurants and Catering Association, told 7News that the industry is well aware that buffets will not be allowed to open anytime soon. He said, "in being COVID-safe, we're letting our members know that buffets may be off the menu for the foreseeable future…restaurants will need to remove any of their buffet or self-display food just to avoid any possible cross-contamination."
The Compromise
Michael Johnson, Tourism Accommodation Australia chief executive in conversation with 7News said, "I think initially, certainly, the traditional buffets as we know them to be won't be coming back." Weep! So what can we expect in their place?
Understandably, your standard walk-around, self-service buffet is not an option. Instead, we can likely expect to see more platter options being delivered directly to the table and an increase in à la carte choices in traditional buffet settings. Ultimately, Johnson said that the industry will need to be creative if buffets are going to survive.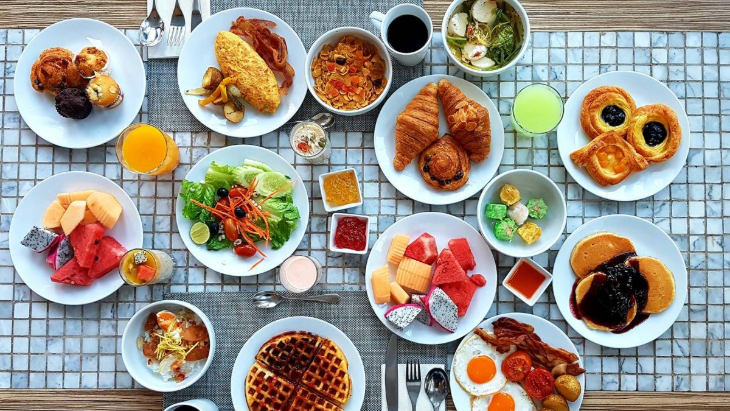 Our American Counterparts
An iconic facet of the American dining experience, it's true to say that self-serve salad bars and buffets are ingrained within the American restaurant scene. But, the pandemic has upended salad bar chains, all-you-can-eat buffets, hotel breakfast bars and self-serve food bars at grocery stores.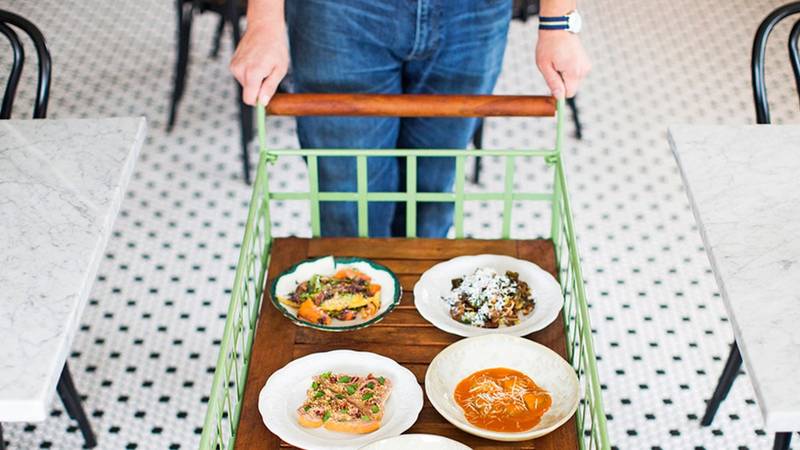 Well, the big names in American buffet-ing are adapting their approach in line with public health recommendations in order to keep their loyal customers. This includes Golden Corral switching things to family or cafeteria-style dining—where an attendant wearing full PPE dishes out the food for their customers. Similarly, Sizzler has decided to bring its ever-popular Craft Salad Bar tableside, where an employee will assemble guest's selections at the table. Frisch's Big Boy's salad bar has a new iteration in the form of a build-your-own salad option, which is prepared in the back of the house and brought out to guests.
A sign of things to come, perhaps?
Never Say Never
Ultimately, while buffets are firmly off the menu at present, there's nothing to say that they won't be able to return to pre-pandemic functioning when all of this is a distant memory. As Jason Vaughn, CEO of Frisch's told HuffPost, the re-establishment of traditional buffet dining will hinge hugely on the amount of trust that the consumer is willing to put into the brand in order to keep them safe. Watch this space! (And stop drooling.)
More COVID News Here:
What You Need To Know About The Covid-Safe App
How the Pandemic has Changed Our Lives for the Better
Is It Safe To Send My Kids Back To School?
Have you signed up to our newsletter? Join ellaslist to get the best family and kid-friendly events, venues, classes and things to do NEAR YOU!