The Fun, Interactive Melbourne Libraries That Are So Much More Than Books!
Libraries are a fantastic place to not only borrow a book, but to connect with your community, learn something new or, let's admit it, take advantage of the free wi-fi!
Modern libraries usually have a great kids' area, and Melbourne is no exception – but here are the libraries kicking it up a notch when it comes to fun facilities...
State Library of Victoria Children's Quarter
The epitome of 'more-than-just-a-library' libraries in Melbourne, the State Library of Victoria will soon open a multilevel creative and reading hub for kids aged up to 12, packed with activities and development opportunities.
Due to open in late Spring, The Children's Quarter is going to be an amazing space, designed with a two-level storybook castle, reading nooks, a maker-space, a running track, pram parking, upgraded family rooms and a brand new browsing children's book collection.
The top floor will be dedicated to eight to 12-year-olds, while the ground floor will be a tactile sensory wonderland for children ranging in age from newborns to seven-year-olds.
Find it: 328 Swanston St, Melbourne
Opening Hours: TBC
For more info: head to the website.
Main image: State Library of Victoria (Faceook)
Craigieburn Library
The Craigieburn Library is your one-stop-shop for culture, encompassing a community art gallery, kindergarten, cafe, and gathering space as part of the Hume Global Learning Centre.
Its design has won several awards (including 'International Public Library of the Year'), and is built as a series of interlocking pavilions of varying height and scale that extend into the landscape through louvred roofs to create a series of northern verandahs – perfect for indoor/outdoor visiting!
Find it: 75-95 Central Park Avenue, Craigieburn
Opening Hours:
Monday: 10am–8pm
Tuesday: 10am–8pm
Wednesday: 10am–8pm
Thursday: 10am–8pm
Friday: 10am–5pm
Saturday: 10am–4pm
Sunday: 1–4pm
For more info: head to the website.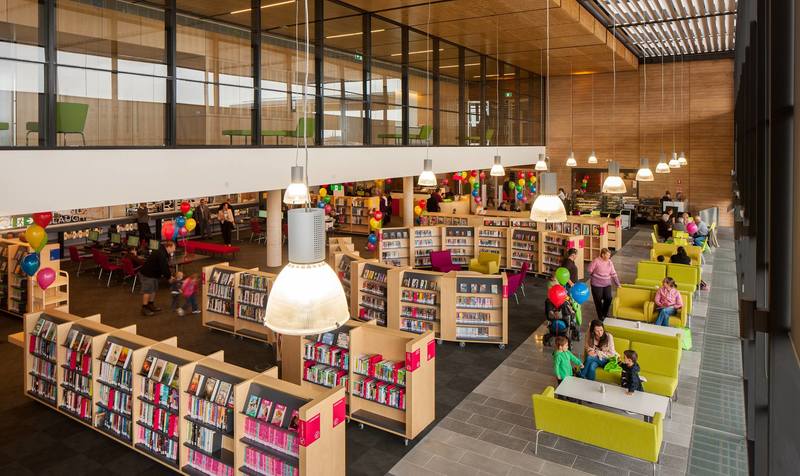 Kathleen Syme Library and Community Centre
Inside the beautiful 142-year-old facade at Kathleen Syme Library, you'll find a comprehensive library, learning and training rooms, a computer lab, recording studio, meeting rooms, community activity spaces, and free wifi. The latest upgrade to the centre was focused on opportunities for local, vulnerable and disadvantaged people to be empowered and participate in community life. Ten per cent of the books on offer are in foreign languages, to cater for the diversity of its nearby residents.
The children's space is a favourite among Melbourne mums, with toys and games, as well as books, and we recommend you don't miss a trip to the social enterprise, Wild Timor Coffee Co, cafe right next door for a hot chocolate or snack.
Find it: 251 Faraday St, Carlton
Opening Hours:
Monday: 10am–7pm
Tuesday: 10am–7pm
Wednesday: 10am–7pm
Thursday: 10am–7pm
Friday: 10am–6pm
Saturday: 10am–5pm
Sunday: 12–5pm
For more info: head to the website.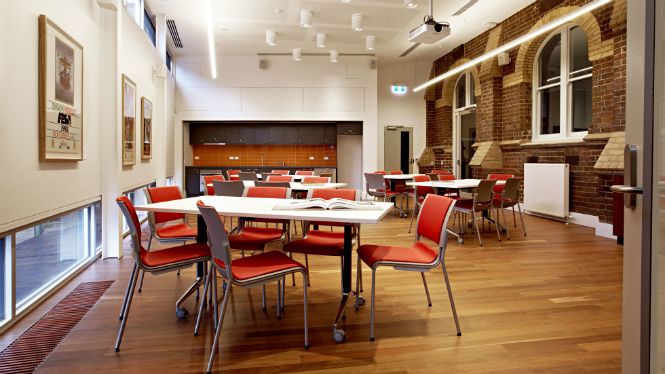 Eltham Library
Fancy a fireplace in your library? Me too! You'll find one at this gorgeous, award-winning, heritage-listed community space, situated next to parklands and cafes on Panther Place.
Kids can get their craft on in the beautifully-designed children's hub, as well as read the books on offer on any of the bright, child-friendly furniture, and play outside in the extensive forest area.
Find it: Panther Pl, Eltham
Opening Hours:
Monday: 10am–8:30pm
Tuesday: 10am–8:30pm
Wednesday: 10am–8:30pm
Thursday: 10am–8:30pm
Friday: 10am–5pm
Saturday: 10am–5pm
Sunday: 1–5pm
For more info: head to the website.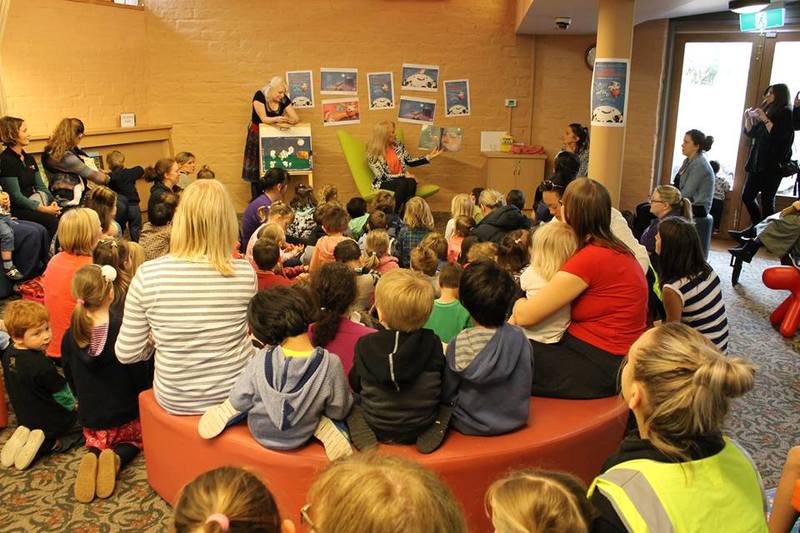 Dandenong Library
This architect's dream is a utopia for kids, with the children's area of the library featuring bean bags and cosy places to sit and read, kids' computers on small-sized furniture and gorgeous, curved shelves holding a treasure trove of age-appropriate books.
Huge windows let in tons of light, and we love the spacious seating levels and cool floating cloud light fixtures. It's a great place to play when the weather outside is frightful! If the sun is shining, there is plenty of space to run around in and climb things outside.
The library has a full catalogue of special events and programs, which you can find here, or keep up-to-date with on their Facebook page.
Find it: 225 Lonsdale St, Dandenong
Monday: 9am–9pm
Tuesday: 9am–9pm
Wednesday: 9am–9pm
Thursday: 9am–9pm
Friday: 9am–9pm
Saturday: 10am–5pm
Sunday: 12–5pm
For more info: head to the website.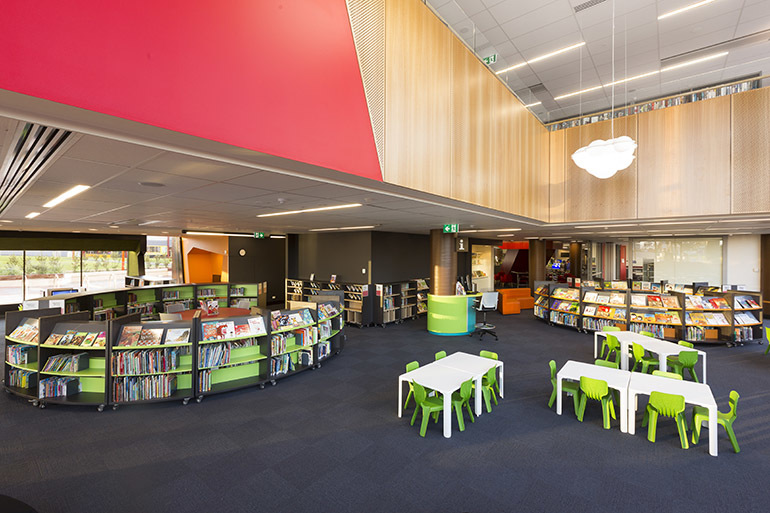 Braybrook Library
Far more than just a library, this whole community hub also includes a kitchen, sports pavilion, a multi-faith room, tons of family facilities, an early learning centre, community garden, child and community health services and, of course, fun activities for kids such as baby rhyme time and school holiday events.
Excitingly, there's an aeroplane-themed playground next door in Braybrook Park's Aeroplane Park. As well as the cool play area, the community zone also has exercise equipment, open lawn areas, a bike track, an upgraded community garden and a picnic area.
Find it: 107-139 Churchill Ave, Braybrook
Monday: 10am–8pm
Tuesday: 10am–8pm
Wednesday: 10am–6pm
Thursday: 10am–6pm
Friday: 10am–6pm
Saturday: 10am–4pm
Sunday: 2–5pm
For more info: head to the website.