Melbourne's Best Bug-Themed Activities for Kids
Toddlers
Preschoolers
Kids
Teens
Family
All Ages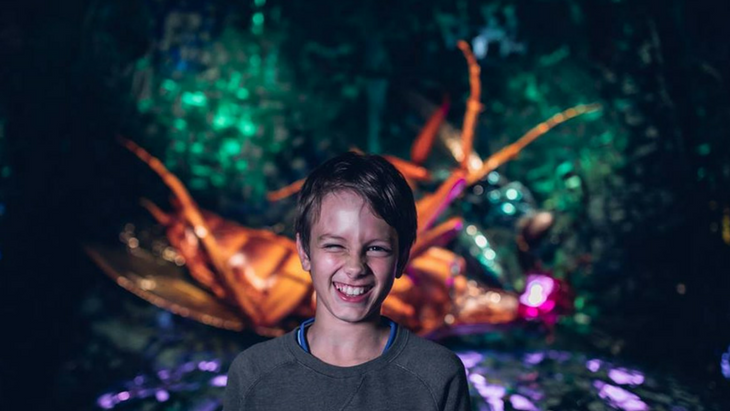 They're creepy and crawly, but strangely intriguing... and if your kids would enjoy getting up close to a cockroach, wouldn't you prefer it's at a museum and not in your kitchen?
For bug-themed fun with your favourite entomologist, why not hit up one of these non-kitchen spots?
The Butterfly House, Melbourne Zoo
Fortunately some bug experiences don't involve the dentine exoskeleton variety! Butterflies are fun!
The Butterfly House at the Melbourne Zoo is a popular spot to catch (literally) some cute lil critters for the young'uns to get a closer look at. While you may need to take off a jumper or two (it's super humid in there), do wear some hats as the butterflies love them and will often come and perch on a handy brim.
Get your nerd on at the end of the glasshouse where the info about a butterfly's life cycle is found.
Check it out here.
Bug Lab, Melbourne Museum
For a rather more giant variety, Melbourne museum is hosting the marvels of the invertebrate world with ug Lab: Little Bugs, Super Powers.
Inspired by the secret life of bugs and their genius ways, the program immerses audiences of all ages in a journey to zoom in on the world beneath your feet!
Come face-to-face with large-scale critters and hear stories from six unique insects - meet a Bombardier Beetle; visit the bug labs and see living bug specimens from Museums Victoria's own collection. Dig deep into cutting-edge science to uncover the adaptive genius of bugs and discover how humans are using bugs as inspiration for new technologies.
The exhibition runs for a limited time only, so don't miss it. For bookings and enquiries please contact 13 11 02 or [email protected].
Bugs Alive!
While you're already at the Museum, why not see, hear and smell the world of insects, spiders, snails and other invertebrates at the Bugs Alive! exhibition.
The bug gallery is a popular spot for inquisitive kids, with both living and dead specimens of the tiniest size. Check out the interactive areas and imagine what a whole houseful of ants would sound like. Or not!
Check it out here.
Bugs: Mighty Micro Monsters, IMAX Melbourne
Step next door to be taken on a journey to the the bustling world beneath your feet to meet the true rulers of Planet Earth - bugs! And all on the world's largest movie screen too...
From the Kenyan savannah to the tropical rainforests of North East Australia, the superpowers of these mighty micro monsters are revealed. In a playful nod to classic superhero movies, you will come face to face with some of the natural world's most incredible creatures. Meet the beetle that can fire boiling chemicals at its attackers, a deadly spider with super strength and many more miniature superheroes.
The world of bugs exists on a completely different scale to our own, but with specialist macro camerawork we can now take you and your students into this three dimensional, textured world like never before. All around us, armies of millions of blind ants march beneath your feet, caterpillars transform into butterflies and tiny beetles fire boiling chemicals at vicious predators.

With help from top entomologists, or "bug scientists", this film brings the incredible and sometimes fearsome world of bugs to life.
To find out more, head here.
Main image credit: Melbourne Museum Facebook
Reviews

Reviews get lonely too
Be awesome and write a review