Sydney❜s Getting A Brand New Skate Park: Have Your Say!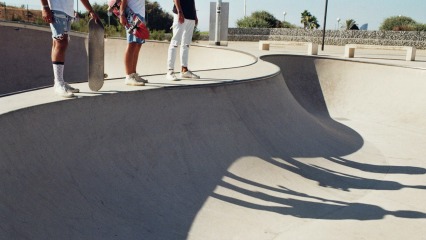 By: Phoebe Ackland, ellaslist
Action lovers will be happy to hear about this. Sydney Park is gearing up for an upgrade which will see the bike track area transform into a skate park for scooters, skateboards and BMX bikes.
The current bike track which runs along Sydney Park Road, will be replaced by bowl and street style skate opportunities, according to the City of Sydney. It will supposedly cater to small children, all the way up to experienced adults. So far, the plan includes:



spaces for skating and scootering


gathering spaces


improved access and circulation paths


lighting


more shade and tree planting
[caption id="attachment_114566" align="alignnone" width="950"]

Concept Plan, City of Sydney[/caption]
A beginner's bowl is in the works, with talk of a flow bowl to follow after the development, suitable for more advanced skaters and a possible venue for future skate competitions.
[caption id="attachment_114568" align="alignnone" width="950"]

Flow Bowl Concept Plan, City of Sydney[/caption]

Have Your Say
The City of Sydney wants to know what you want in the new skate park!
On their website,
you are invited to comment on the concept designs (pictured) and let them know what makes for a good skate park. Calling all
BMX
, skateboard and scooters lovers (and the parents of any of those)- have your say so you can get the most out of this upgrade.
More On ellaslist
Reviews
The kids park is a fantastic facility. The skate park is a very worthy addition but why cant it be put in a other space instead of ruining whats already there. Is westconnex influencing this?