Sydney❜s Most Instagrammable Locations For Family Memories
By: Alex Harmon, ellaslist
Family days out are great, but if you didn't post about it on social media, did it really happen? I'm joking of course, but there's some truth in this. Nabbing a great Instagram shot can be the icing on the cake of an already top day, and makes for great family memories to look back on. Here are a few of our favourite Sydney locations (including my personal fave below) for capturing that perfect photo of your kids...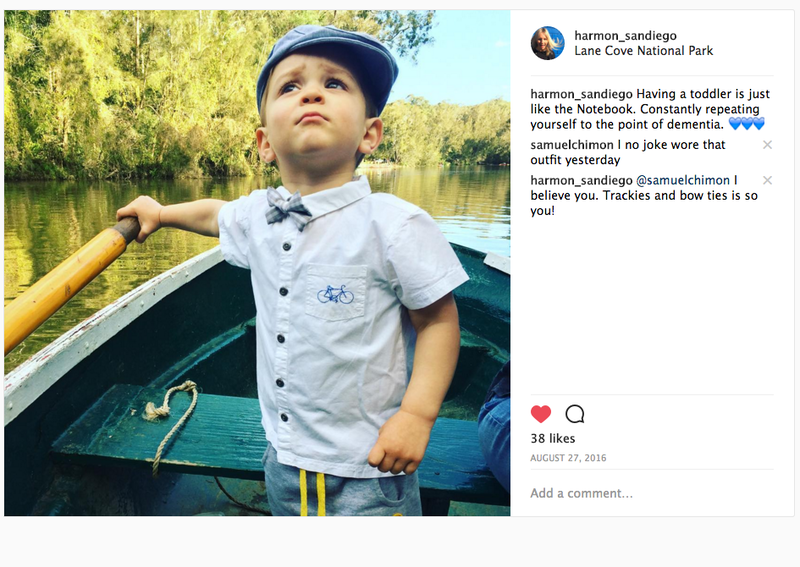 Lane Cove National Park
Hire a rowboat and put your kids in their best flat top hats - this national park makes for a great social media brag (if you're willing to take the life jackets off for a minute).The river stetches for 4.5km so there's lots of time to snap pics while your children are held captive on a boat #stagemom
Dudley Page Reserve Swings
This Playground in Dover Heights has the best playground view in Sydney! Overlooking the Harbour Bridge and city skyline, score an amazing shot of your kids on the swings. It looks like they're swinging on top of Sydney. #swingsetmatch
The Grounds
We're not sure what came first - the Grounds or Instagram? They seem to be never one without the other. The beautiful cafe just screams to be photographed. Whether it's your kids in the petting zoo, sipping on fresh lemonade or perusing the flowers, the Grounds looks good at every angle. #blessed
Bondi to Coogee Walk
This classic Sydney walk has ample opportunities for scoring great family shots. Make your first stop at the stunning Icebergs pool, probably the most Instagrammed spot in Sydney but keep your eyes peeled along the walk to snap some stunning coastal pictures. Go mid-week if you want to avoid all the posers... which doesn't apply to you at all #sorrynotsorry
Sydney Observatory View
Be a tourist in your own city and snap a shot with a stunning harbour view. At this spot you get a unique shot of the bridge with lots of grassy areas to click those candid shots of your kids without a million tourists in the background like you would at Circular Quay. Simply walk here from Circular Quay through The Rocks. #yoursecretsydney
Bare Island
This is a bit of a hidden gem, perfect for candid shots in a stunning natural environment. Bare Island Fort is a historic location accessed by a picturesque wooden bridge. From La Perouse car park it is a 5 minute walk to photographic heaven. #escapefromalcatraz
Wendy Whiteley Secret Garden
Another hidden gem, as the name suggests that will make your followers green with envy! Take your shots around the ancient fig trees that line the harbour. And while you're there take a picnic and pose throughout the garden with all kinds of quirky statues and random objects (like a rusty old wheelbarrow and an old scooter). #hipsterkids
Palm Beach Lighthouse
You know we belong together! That is the theme song for Instagram and this location! The Barrenjoey Lighthouse is not just a spot for British backpackers wanting their Home and Away shots. It's a beautiful place that makes your Instagram sing. Take the easy 1km walk up to the lighthouse and keeper's cottage and be rewarded with expansive panoramic views of the Tasman Sea and Pittwater bay on either side, 91m above sea level. #homeandafieldday
We know there are so many more out there - add your suggestions to the comments below!