Sushi For A Summer's Day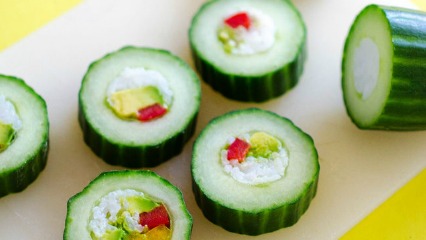 By: Phoebe Ackland, ellaslist
Here's a fresh twist on sushi, perfect for a hot Summer's day! It's all the goodness of sushi, but in a cool cucumber. Delish! And with this easy recipe, you can make it at home.
[fbvideo link="https://www.facebook.com/bestrecipesau/videos/10155786614308569/" width="500" height="400" onlyvideo="1"]
Source: Best Recipes Facebook

What You Need
You won't have to get your hands sticky with lots of rice that just
won't 
stick together in order to enjoy this one. Thanks to
Best Recipes
.


2 Lebanese cucumbers


1/2 a red capsicum


1/2 firm avocado


1/2 cup sushi rice, cooked


Soy sauce to serve (optional)
[caption id="attachment_116450" align="alignnone" width="750"]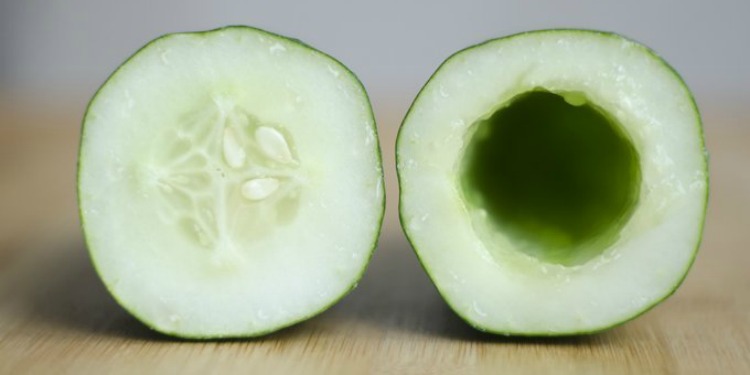 Source: Live Eat Learn[/caption]

Here's What To Do: It's Easy


Finely slice the stuffings- avocado & capsicum (if your being sneaky, you can add carrot or cabbage too just like Live Eat Learn's recipe)


Cut each cucumber in half, and hollow them out


Stuff the hollowed cucumbers with cooked rice- press it to one side to leave room for the veggies


Push the thin slices of veggies into the remaining gap in the cucumber


Thinly slice the cucumber


Ready! Serve with soy sauce if you like
[caption id="attachment_116449" align="alignnone" width="750"]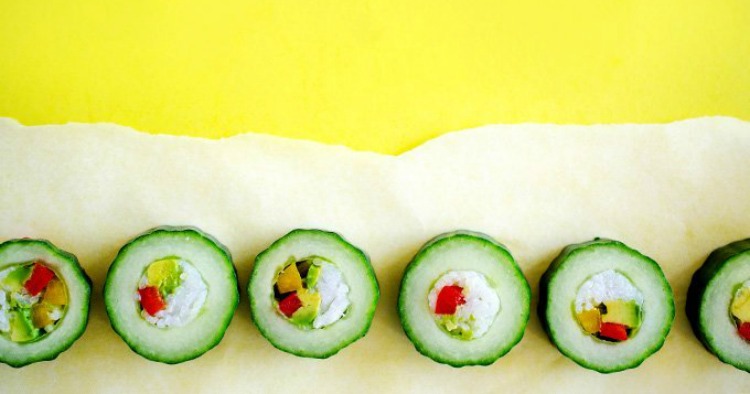 Source: Live Eat Learn[/caption]
This one's easy to make with kids: whip up some potato swirls!