Fun Dining Experiences for Kids in Sydney
Preschoolers
Family
Kids
Mums & Bubs
Teens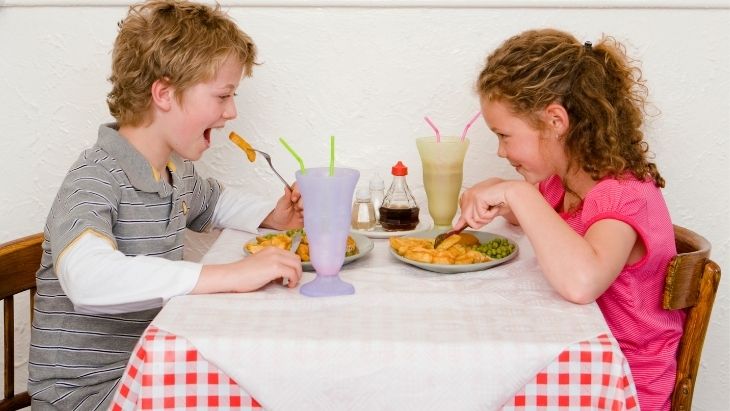 There are times when sitting at a restaurant with your kids can be described as anything but fun. But don't despair, because taking the kids out to eat can be some of the most memorable times you have as a family and finding somewhere fun for everyone makes it all seem worthwhile again.
Here are the most fun dining experiences in Sydney for families, guaranteed to make memories, and maybe even start some family traditions.
Fun Restaurants for Kids in Sydney
Karaoke Restaurants
If you've ever been embarrassed by your kids singing loudly in restaurants (or if they are embarrassed by your singing), then this is definitely for you! Karaoke is an absolute cracker of a family night out.
1. Lantern by Wagaya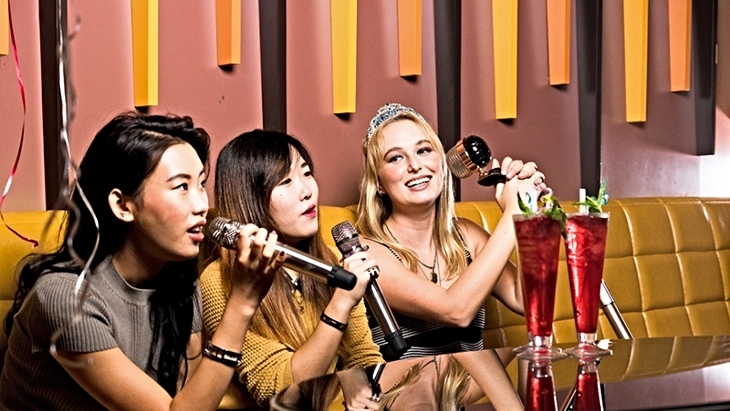 Overlooking George street in the Sydney CBD, Lantern By Wagaya is a sleek Japanese Izakaya-style restaurant - meaning casual Japanese bar food - featuring 22 private karaoke rooms and a dining area. It is a family-friendly feast for the senses that matches melodic musings with delicious dining. Karaoke is available all day, every day for $7 per person per hour. You can eat in one of their booths and order from a touch screen menu with a selection of meticulously prepared Japanese tidbits to choose from.
2. Bambusia Chinese Karaoke Restaurant
This iconic family-friendly restaurant serves up top-notch, old-school Chinese cuisine in an unpretentious, colourful dining room with an impressive karaoke touch screen system including stage lighting! Sydneysiders have been coming to Bondi for decades to celebrate milestone occasions at Bambusia Chinese Karaoke Restaurant and sing along to over 20,000 songs.
3. Special Mention: Spice World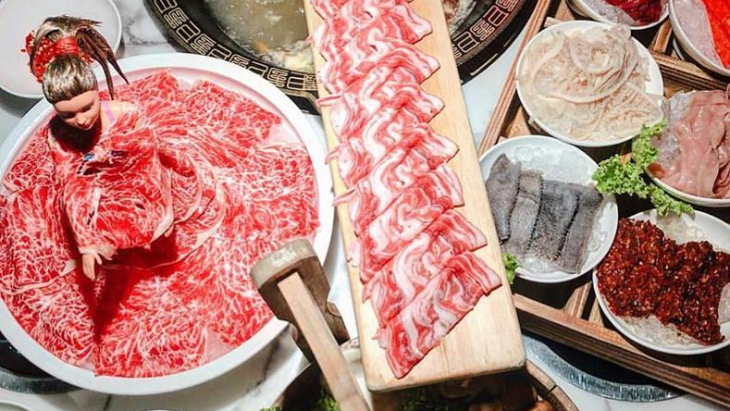 It doesn't offer karaoke, but Spice World in Haymarket deserves a mention - and we reckon it will make you sing! Picture this: robot waiters, Hello Kitty Hotpots, wagyu beef dressed Barbie dolls and a station to create your own custom dipping sauce from a row of 23 different sauces, oils, chilli powders and chopped vegetables. This restaurant is all about the fun factor!
American Diners
The American-style diner has made a huge comeback in Sydney lately, with diners embracing that iconic nostalgia and rejoicing in the vibrant décor, music and food at these buzzing establishments. While the 'fifties' might not mean much to modern-day kids they will love stepping back in time for a fun family night out.
4. Big Daddy's Burger Bar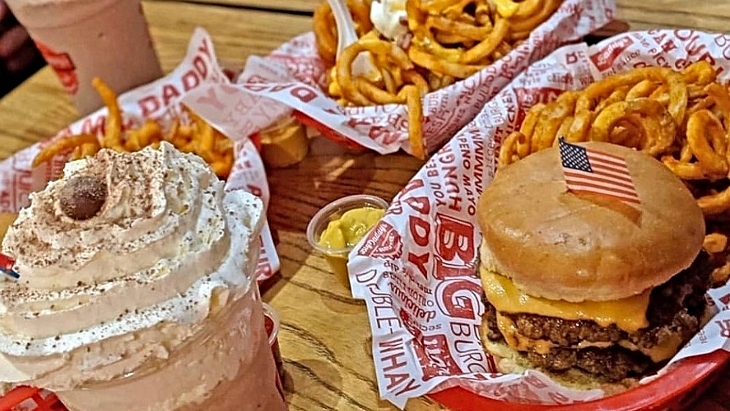 With six locations across Sydney, Big Daddy's Burger Bar is spreading the love of American cuisine with a huge menu of finger-licking favourites. From original to 'Hall of Fame' burgers, plus a Philly Cheesesteak Sub, hot dogs (aka Dawgs), wings, onion rings and fries, all your trans-Atlantic cravings will be covered. They also have exotic shakes and malts and sodas.
5. Skyline Drive-In Blacktown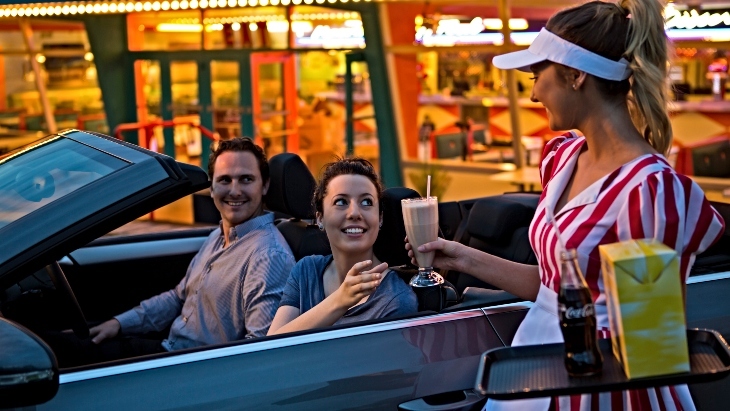 Enjoy 50's style burgers, hot dogs and shakes at the retro 'Happy Days' style diner Skyline Drive-In Cinema in Blacktown. The nostalgic experience, paired with the latest Hollywood blockbuster films, is a unique night of fun out under the stars with special family screenings on Saturday nights.
Skyline Drive-In is now the only permanent drive-in cinema left in Sydney and has gone all out to preserve the authentic diner experience with red and white striped uniforms, an awesome dinner menu of classic American fare, vinyl booths, neon signs, and a cinema where you can park and watch the latest hits from the comfort of your car.
Cat Cafés
All the rage in Asia, cat cafes have made it to Australia in all their cute and fluffy glory. The strange but tantalising concept is a café with lots of cats that you can cuddle while sipping coffee. What's not to love? An obvious choice for anyone that loves animals, it is especially good for kids that love pets but can't have one at home.
6. Catmosphere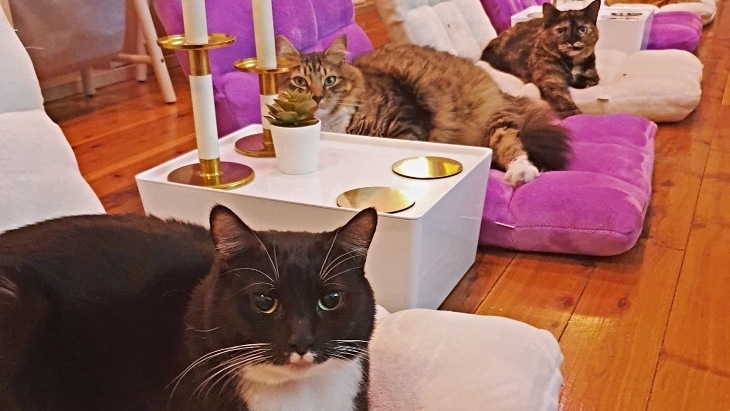 Catmosphere is a sanctuary for displaced felines in Surry Hills and offers unique experiences across different areas of the cafe. The peaceful Cat Lounge experience is for people aged 8+ includes 50 minutes with over thirteen adorable rescue cats in the Cat Lounge. For those aged 5+, The Treehouse experience offers 50 minutes in an exotic cat-friendly tiki lounge theme with hanging plants, a cosy fireplace, a balcony just for the cats, and a population of adoptable kittens. All experiences include a complimentary drink. It's best to book in advance as there are limits on the number of people in with the cats. There is also a boutique cinema experience at the Catflix Cat Cinema and the most calming of them all… Cat Yoga.
Please note: Catmosphere currently does not serve food but the cafe does offer a wide variety of drinks and is surrounded by lots of places where you can grab a bite!
Teppanyaki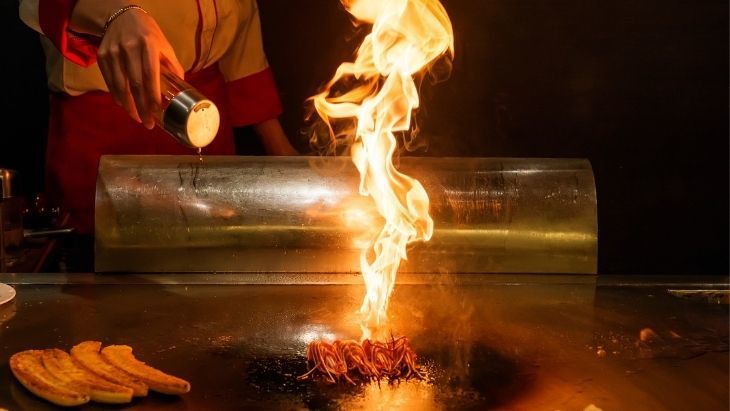 Kids love watching chefs prepare the meals at restaurants and Teppanyaki takes it up a notch (actually a few notches). Because the Teppan grill is right at your table, the entire meal becomes a visual production designed just for you. Rather than just watching someone sizzle a steak in front of you, a Teppanyaki chef creates a dramatic production with towering flames and may even have you trying to catch your dinner mid-air. Combining a traditional Japanese grill with Western ingredients, like steak, the food is top-notch but it is the Chef's flair and skill that makes this a top pick for fun dining.
7. Hissou
With decades of experience in front of the hotplate, Hissou on George Street in the city offers up a true Teppanyaki experience, with a chef at every table to cook and entertain. Banquets ranging from $161 to $121 per person, and the Kid Hissou for children is between $37 and $43.
8. Kobe Jones
Kobe Jones Teppanyaki in The Rocks serves traditional Japanese cuisine with five private dining rooms and your own teppanyaki chef. Set menus range from $88 to $220.
9. Osaka Teppanyaki
This little gem in St Leonards has been around for 16 years so they know a thing or two about serving delicious teppanyaki and showcasing the masterful skills of their chefs. Catering for families, the Osaka Teppanyaki menu has all the favourites dishes in a range of affordable banquets, plus a children's set menu.
See more of our favourite places for the Best Teppanyaki In Sydney For Kids.
Picnics
When the weather is warm, a picnic is a perfect way to spend some quality time with the family and soak up some sunshine. If your kids won't sit still or haven't quite mastered their inside voices yet, a picnic lets them run and be themselves without the restrictions of a restaurant, and the best part is that the food can be as simple or opulent as you choose, home-made or store-bought. Everything from takeaway pizza to a hand prepared feast works well, and you can even throw in a bottle of wine for the grown-ups. To make your picnic even more memorable order a picnic hamper to go!
10. Centennial Homestead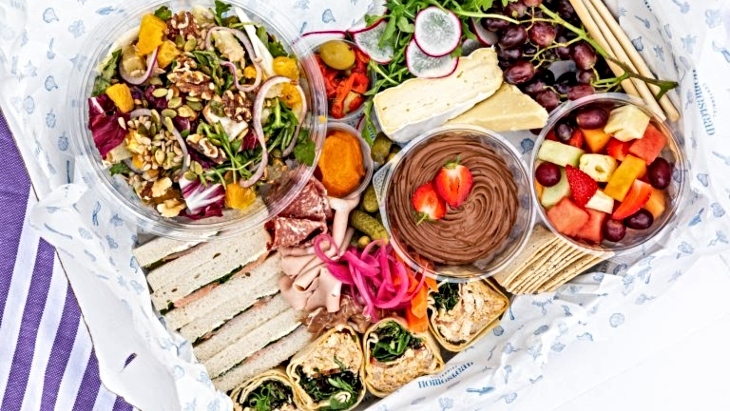 Centennial Park is a beautiful, serene spot for a picnic, with playgrounds, bike tracks and so much natural wonderland to explore. Centennial Homestead creates delicious hampers from $40 per person that you can pre-order and collect from The Pantry. Feast on exotic cheeses and fresh meats whilst you take in the luscious garden surrounds.
11. Pic On The Park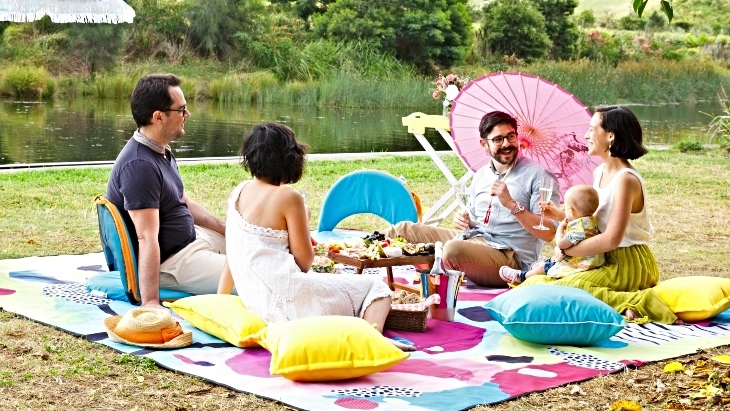 Pic On The Park creates everyday indulgence in the lush surrounds of Sydney Park. They'll provide everything you need for the perfect picnic including comfy sun loungers, rugs, gourmet food platters, real cutlery and serving boards, all loaded onto a fabulous trolley ready for park pick-up. Their fun family picnics can also cater for little ones with food and activities.
12. Pop Up Picnic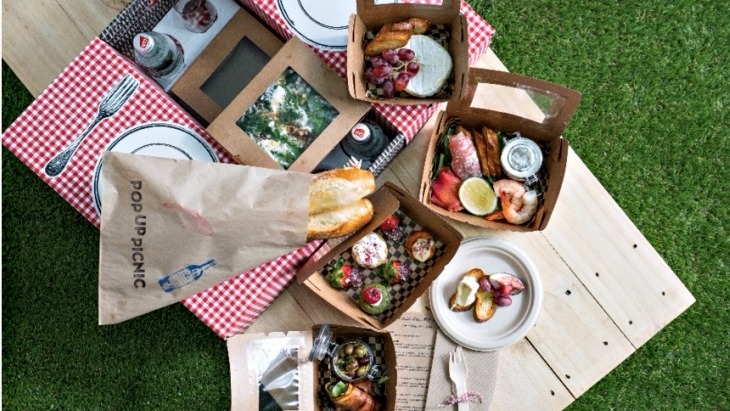 If you are looking for a picnic experience but don't want to prepare it yourself, Pop Up Picnic 'are the picnic people, the gingham go-getters, the green grass gurus!' They create innovative, hassle-free picnics for any occasion and will deliver a perfectly prepared hamper. They also do a kids' picnic box that includes a sandwich, fruit and marshmallow skewer, popcorn and juice.
Please note: Pop Up Picnic is currently closed for the season and will reopen in Spring 2021.
For an awesome family picnic experience, find the Best Picnic Spots in Sydney.
Ghost Tours
Feeling a little spooky? Get ready for a freaky Friday or Saturday! Because ghost tours are held after dark, it is the perfect addition to a family dinner night out.
13. Q Station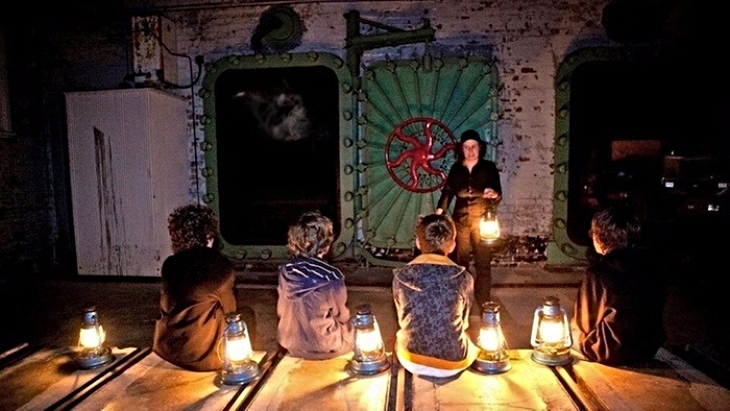 The historic Q Station at Manly hosts a two hour family-friendly Ghost Tracker tour for ages 8 and up on Friday and Saturday nights. The tour is a little bit spooky and a lot of fun! Hear the stories of those that passed through this former quarantine station and you might even learn about its colourful history.
You can also dine out at Q Station. With a new chef and a revamped menu, dinner at the Boilerhouse Kitchen & Bar starts from 5:30 pm daily and has a dedicated children's menu. The Engine Room also offers a casual all-day menu on weekends.
More Fun Dining in Sydney
Best Buffets For Kids
Best Pizza Experiences For Kids
All You Can Eat Sushi In Sydney
Have you signed up for our newsletter? Join ellaslist to get the best family and kid-friendly events, venues, classes and things to do NEAR YOU!