Six of the Best Sydney Pizza Experiences for Kids
By: Zoe Crane, ellaslist
Everybody loves pizza, and kids are no exception. Even the fussiest of eaters will scoff down a gooey Margherita pizza. In recent years there has been an explosion of restaurants serving authentic Italian style pizza, and you don't need to give up on style to find somewhere that welcomes the kids. Now some of the best restaurants for kids are also the best for parents.
Making the experience even more fun, these pizza joints offer something unique which will turn any family pizza night into a special occasion.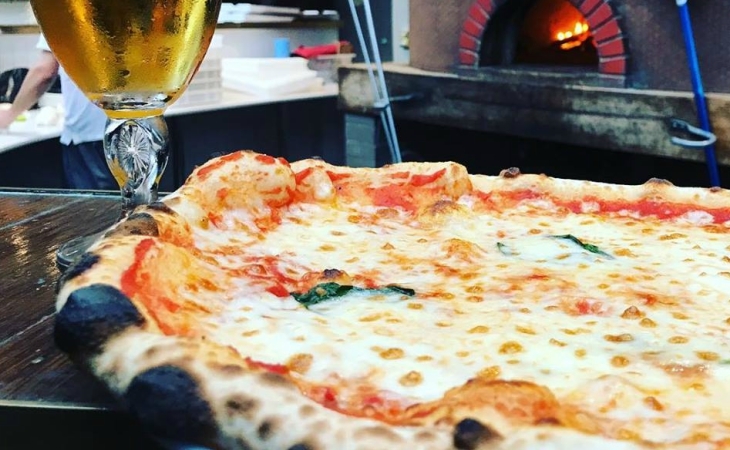 1. Watch Pizza Being Made
Watching the chef expertly flinging gooey dough, then adding the toppings before your pizza disappears into a roaring wood-fired over is ideal for keeping the kids entertained until their food comes.
Sale Pepe in Brookevale and Seaforth have an Italian theme and an open wood-fired oven where you can watch your pizza sizzling away. For those near Terrey Hills, Cavallino (above) has a large pizza oven with chefs working busily around it, as well as an antipasto counter where you can watch the antipasto plates being put together.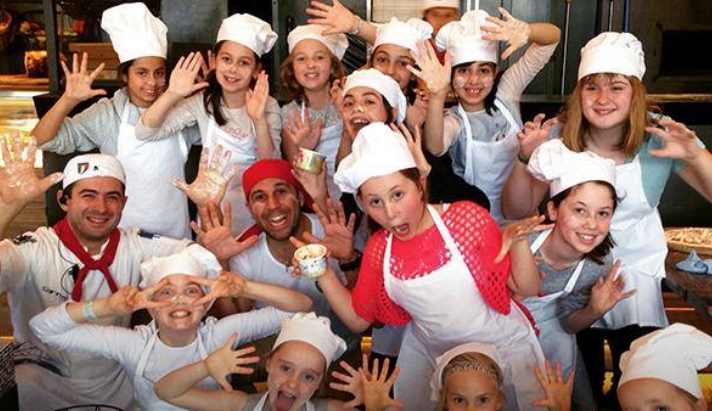 2. Make Your Own Pizza
Let your budding chefs get their hands dirty making their own pizza and they may even be inspired to try it at home.
Mad Pizza e Bar in Darlinghurst, Potts Point, Surry Hills, Bondi Beach and Newtown not only have $7.50 pizza or spaghetti bolognaise for kids every day but can also host a Make Your Own Pizza party for groups of ten or more children at just $15 per child. That's one of the cheapest kids' party ideas we've seen! Criniti's at Castle Hill, Darling Harbour, Woolloomooloo and Manly also offer a 1.5 hour pizza making party (above) for a minimum of 8 kids at $39 a head. This includes decorations, party bags, gelato cake and more. For everyday dining they have pizza by the metre, and an extensive kids' menu.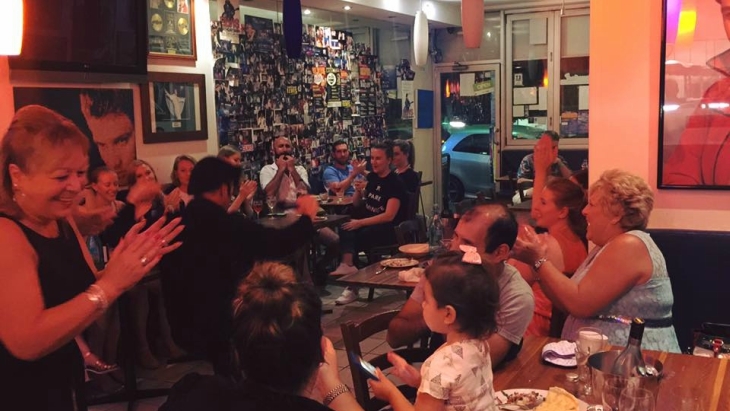 3. Pizza With Play
If your kids just won't sit still at a restaurant, there's no need to give up on going out for a nice meal when there's Vinnie's Pizzeria at the Coogee Pavilion. There's a large play area for the kids to keep busy, while you sit back, relax, and enjoy one of their woodfired pizzas...get there at happy hour for $15 Pizzas and $7 Pints. The kids menu offers five kinds of pizzas, wholesome smoothies, and standard kids menu items, like the good old toastie for fussy eaters.
If you like your pizza with a side of burnin' love, then Elvis Pizza (above) in Rushcutters Bay comes alive on Friday and Saturday nights with their dinner and a show package including an Elvis cabaret. The show doesn't finish until about 10:30pm and they don't take kids under 4, so this one is better for families with older kids. They also offer kids pizza parties, Elvis included!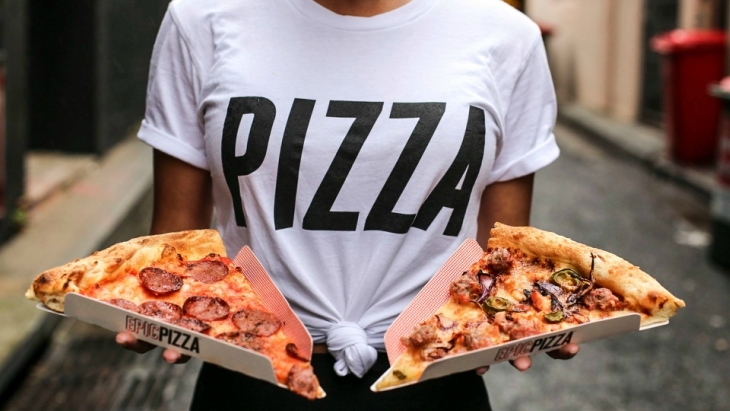 4. Pizza Doesn't Look Like That!
A change is as good as a holiday and your kids will love the novelty of these different pizza shapes.
Via Napoli in Lane Cove, Hunter's Hill and Surry Hills is not only one of the most highly regarded pizzas in Sydney but you can order your pizza up to 1m long. The two-metre pizza is enough for a whole family and showcases five pizzas in one for $140.
If a two-metre pizza sounds like too much for you, head to Epic Pizza in Darlinghurt or Drummoyne, where you can buy New York-style pizza by the slice, ideal for kids with a smaller appetite, or just for trying new toppings. If you're feeding a large group, get the almost-too-big-to-carry 15" pizza to-go for a bit of fun. Anema E Core in Meadowbank sells award-winning pizza by the metre, and word is they do a Mickey Mouse shaped pizza for the kids.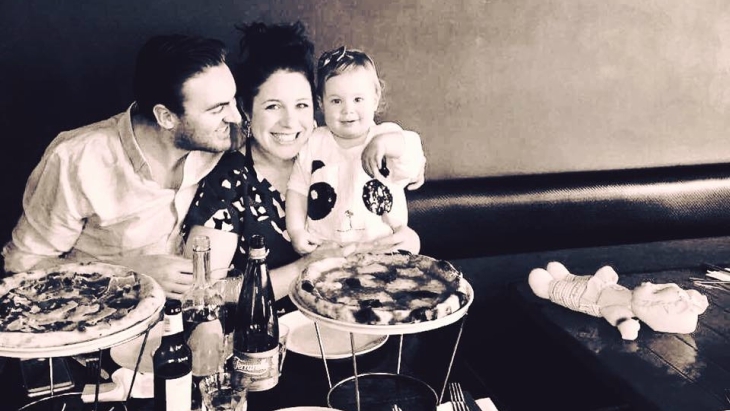 5. Straight-Up Good Pizza
Sometimes you just want the best pizza you can find, and there is no shortage of mouth-watering traditional Italian pizza around.
For authentic pizza and a family-friendly atmosphere try Rosso Pomodoro in Balmain, Da Mario in Rosebery, Tappo Osteria in Pyrmont, Hugo's in Manly or Lucio's Pizza in Darlinghurst and Zetland. We recommend you arrive early when there will be lots of other families around. If you're after a kids menu, you can't go past Da Orazio Pizza + Porchetta in Bondi Beach (with 20cm pizzas and pasta dishes), Vacanza in Bronte or Surry Hills (above) or Candelori's Ristorante e Bar in Smithfield.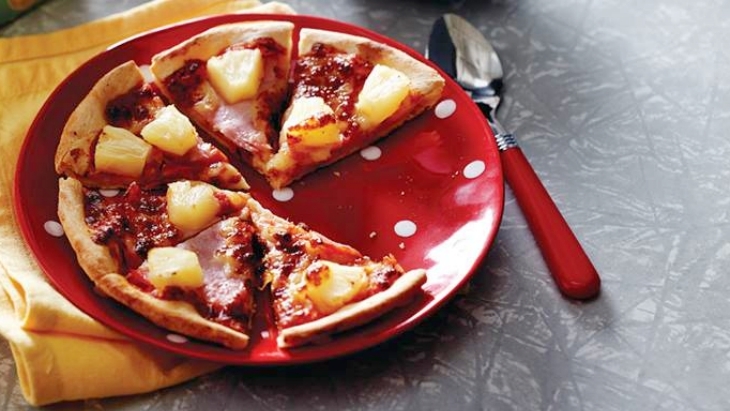 6. Pizza at Home
A movie and pizza night at home with the family is not only a treat for the kids, but with no cooking or washing up, you get some time to relax with your family too. Staying home doesn't mean you need to eat sub-par pizza though.
Crust Gourmet Pizza Bar have stores right across Sydney and along with some really interesting toppings, they have a "Healthier Choice" menu, the option of a wholemeal or gluten free base, and pizzas especially for the kids (above). Sven's in Coogee and Neutral Bay has the unusual, yet delicious, a distinction of serving Swedish pizza. Described as "healthier but tastier", the wood-fired pizzas here have super thin crusts and Swedish toppings, as well as classic pizza varieties.
Have you had a fun pizza experience with your kids? Tell us in the Comments below!
Reviews

Reviews get lonely too
Be awesome and write a review