Six of the Best Places in Sydney to Watch Food Being Made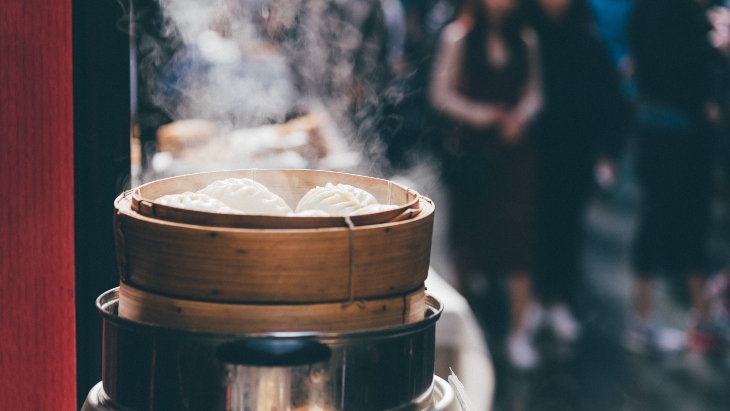 Taking kids out to try new food is not only fun, but it's a great way to develop an interest in food. Another fun way to get kids learning and tasting at the same time is for them to see how the food they are eating is made. It's one thing to watch (or help) the cooking at home, but seeing a professional chef in a commercial kitchen takes it up a level.
Here are our top six places to take the kids to watch food being made.
Chef's Gallery, Town Hall, Macquarie, Bankstown And Parramatta
Aptly named, Chef's Gallery combines art and food in many ways. Their walls are adorned with some serious modern Chinese art, curated by Art Atrium, but the chefs are the real artists here. The house specialty is noodles, and these are made fresh before your eyes. Behind a large glass wall, the dexterity and speed with which the chefs turn a ball of dough into a pile of silky noodles is inspiring, keeping both kids and adults entertained until the delicious dishes arrive at your table. Stay for dessert and order the signature edible garden with piggy face buns.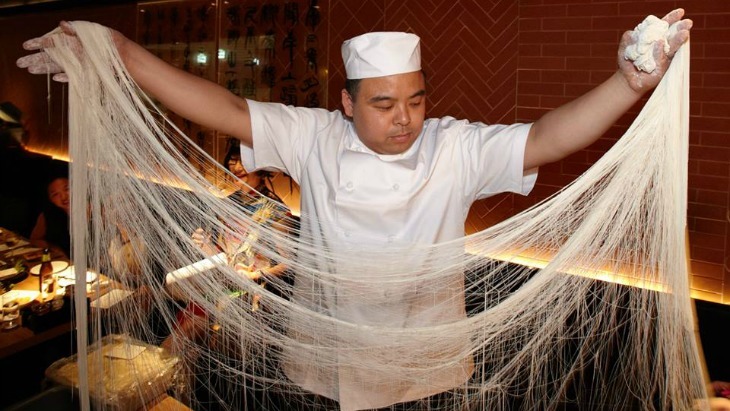 Din Tai Fung - Various Locations
Described as the "world's tastiest dumpling", watch as teams of chefs whip up the seemingly endless soup-filled dumplings with scientific accuracy. They claim that each pork dumpling weighs between 20.8 and 21.2 grams. At any one of the restaurants or café courts, you'll find a selection of dumplings and buns, as well as rice and noodle dishes. Din Tai Fung translates as "Small Eats" and these bite-sized delights are perfect for little mouths and grown-ups wanting to try more of the treats on offer here. They also have a melamine dining set for kids at their restaurants that are so cute, you'll want to take one home.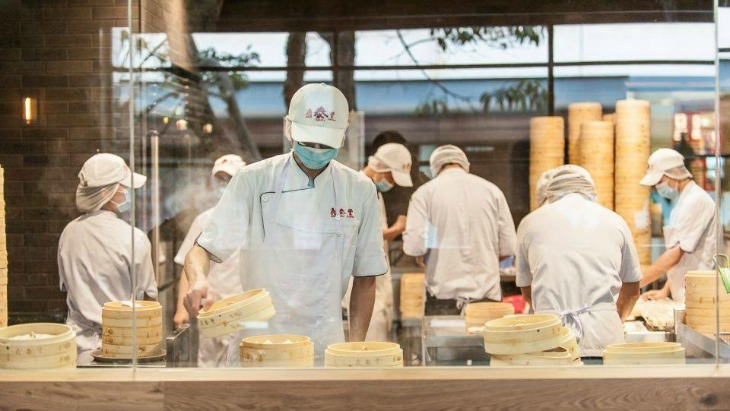 Knafeh - A Moveable Feast
This commercial bakery inside a shipping container can be found at various locations across Sydney. Described as Jerusalem street food, Knafeh is a sweet cheese pastry dish topped with an orange blossom syrup and pistachios. Each order is made fresh, so you can watch the entire process before diving into the warm gooey goodness. Come for the food but stay for the party. The bearded bakers certainly bring it with them, baking and shaking to some serious tunes, and the kids will love joining in the dancing. See Instagram or Facebook to find out where The Bearded Bakers will be next.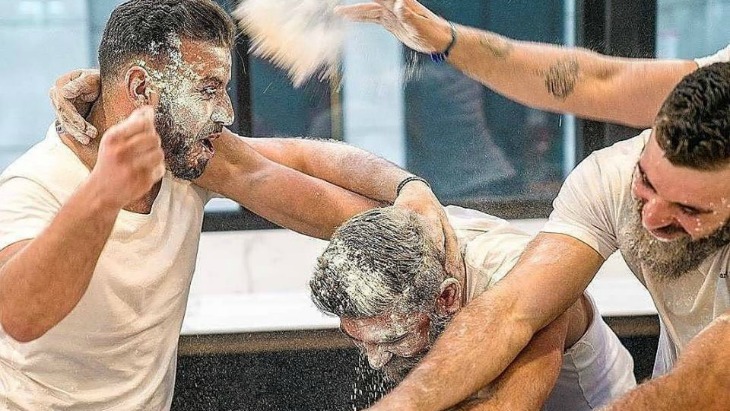 Jamie's Italian,
CBD
It's no secret that Jamie Oliver is a big fan of fresh healthy food that tastes delicious, and he also has a passion for Italian cuisine. Which brings us to Jamie's Italian. Watch chefs preparing fresh pasta at the pasta bar out the front, while the open kitchen means you can watch the chef's working tirelessly to keep up with the orders. The kid's menu comes in two sizes: $9.50 for little kids or $12.50 for big kids, and in true Jamie style is full of fresh, sustainable produce and a hit with the children. Kids' meals come with a "shake-me" salad served in a jar and a drink plus mains like free-range chicken wraps, or seven-tomato pasta bake. The wait for a walk-in table here is notoriously long, even during family hour, so we recommend booking beforehand.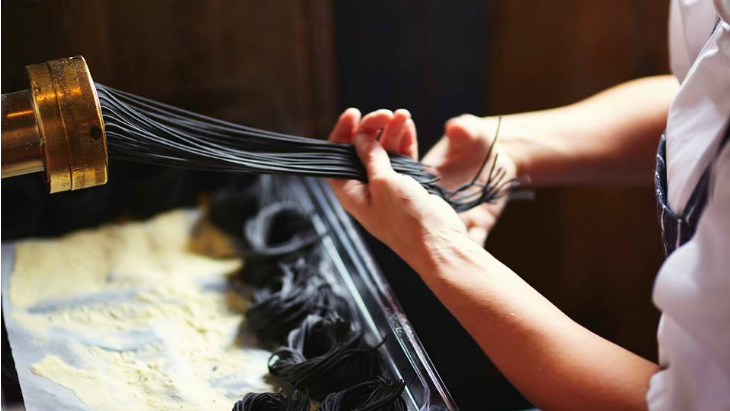 Brasserie Bread, Banksmeadow
The award-winning café and shop at Banksmeadow is right next to the wholesale factory, and a glass viewing window means that you can watch the bread being made while you enjoy a delicious breakfast or lunch. It's not just toast or muffins at this bakery either, try the sourdough pancakes or lamb shoulder hash for breakfast, or one of their tasty sandwiches at lunch made with their own organic artisan bread. Brasserie Bread are passionate about what they call "breaducation" and on Saturdays, they even have FREE kids baking classes for 5-12-year-olds. They have a school holiday program too and if you just can't get enough of their delicious baked goods, and the smiles on kid's faces as their warm bread is plucked from the oven is priceless.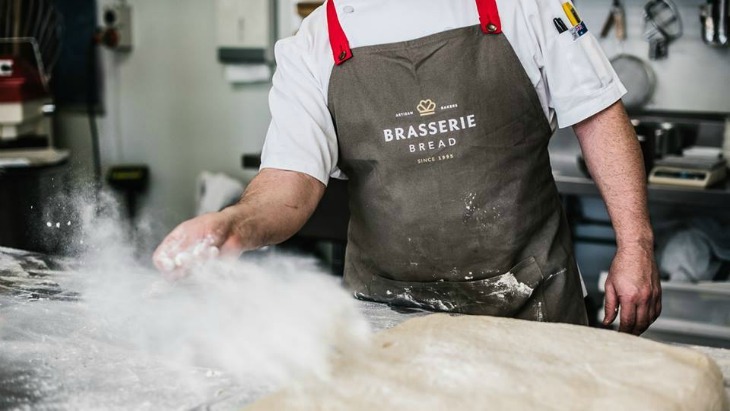 Zokoko, Emu Plains
The Zokoko factory at Emu Plains not only makes award-winning chocolate, but has one of the best chocolate cafes in Sydney, and the greatest part is the viewing window overlooking the factory floor. Famous for their "bean to bar" chocolate they use old-fashioned techniques and source all cocoa directly from the farmers. The café even has treats like chocolate crackles, for the kids of course.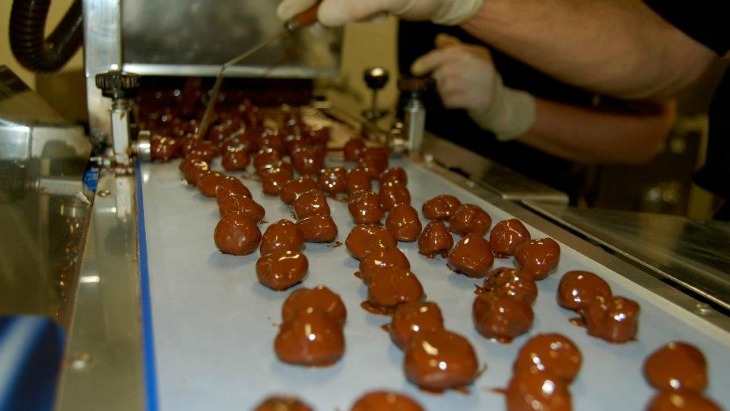 Some Extra Ones:
These days sushi is entrenched as a firm favourite of most children. It's also a fantastic option for watching food being made. Many sushi shops have open kitchens and choosing a restaurant with a sushi train adds another fun factor for little ones. For a real treat, try Sushi e at Establishment in the CBD. This is one of Sydney's most renowned sushi restaurants, with a price tag to match. Sit at the huge marble bar for what Gourmet Traveller described as "The ultimate position for voyeuristic chef-watching theatre."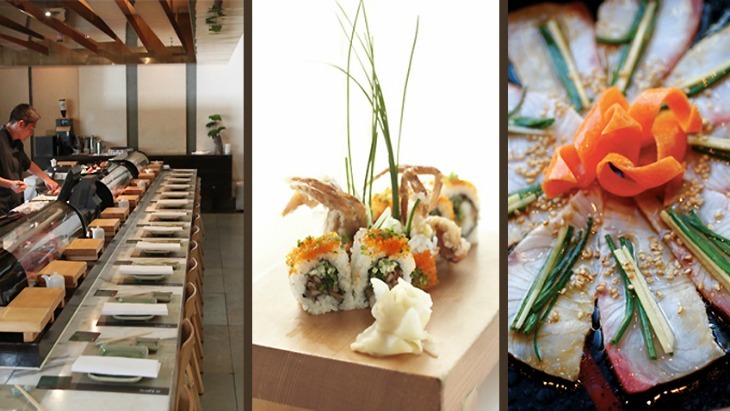 We also love Teppanyaki - you just can't have a "where to watch food being made" list without it! Ever wondered what it means? Well, "Teppan" means Iron Plate and "Yaki" means Barbeque or Grill, so you can expect both! Read our top picks here!! There's a super-skilled chef at every table to cook and entertain.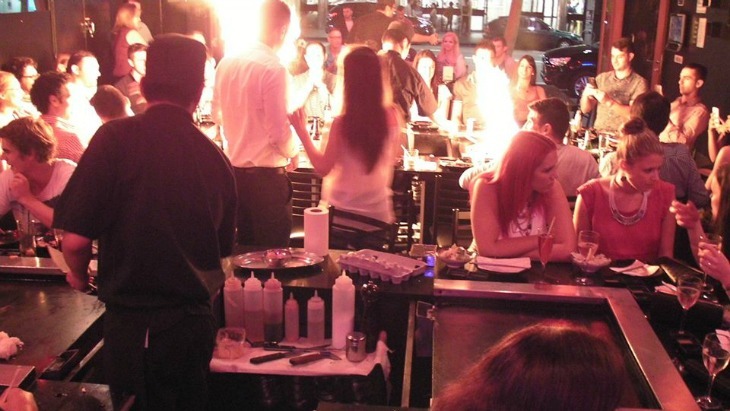 Other Foodie Destinations For Families
The Best Burgers In Sydney
All-You-Can-Eat-Pizza In Sydney
Where To Find The Best Babycinos

Have you signed up to our newsletter? Join ellaslist to get the best family and kid-friendly events, venues, classes and things to do NEAR YOU!