Six of the Best Museums for Kids in Melbourne
By: Stacey Roberts, ellaslist
Never again will you be stuck thinking of what to do with the kids that's indoors and will entertain them for longer than 12.5 minutes (no snack). The days are long and the years are short, as they say, and when those reaaaaallly long days hit, head to one of these fantastic fountains of knowledge for a great day out.
May I present to you six of the best museums for kids in Melbourne.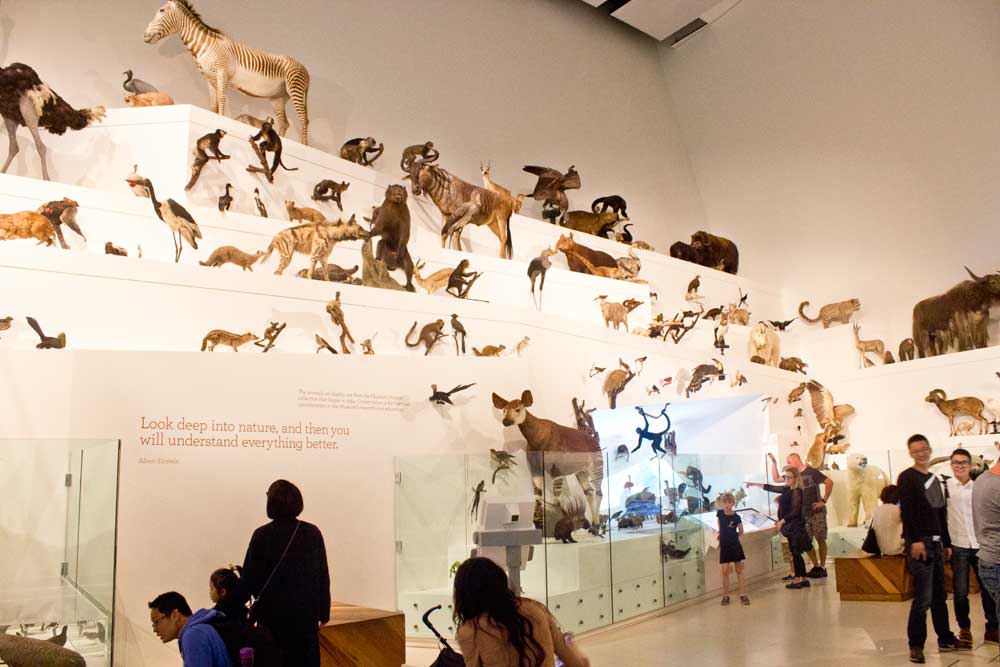 1. Melbourne Museum
Who could go past the Melbourne Museum? Not me, that's for sure. Hands down one of my favourite places in Melbourne, and one I know will entertain the entire family, not just either the kids or adults.
The newly-renovated Pauline Gandel Children's Gallery is epic, and would be enough for an entire day's outing just in there. Huge climbable play structures for the older kids, "camouflage" dancefloor (where little ones are lit up just like different animals), cubby houses, hidey-holes and educational bits and pieces stuffed into every kid-pleasing inch. The baby and younger kid section is equally as cool, just a bit brighter and smaller, an absolute wonderland for tiny tots.
You can grab a coffee or kid lunchbox pack by the climbable train and tunnel, and sit at the tables provided, outside in the discovery garden play area if you're lucky enough to go on a nice day, or have a scrabble around in the dinosaur dig to unearth some fossils.
The main part of the museum is also full of things to poke, prod, and gawk at – it's an incredibly interactive place. The Dinosaur Walk is unmissable and the Mind and Body sections have enough bodily function info to hold over the most inquisitive of kids. The history of Melbourne area is another fun one, with the full-size pioneer cottages filled with furniture and household goods of the times a huge hit with young'uns (ok and me too!).
For folks on the autism spectrum, you can also download maps of high and low sensory spaces so you'll always know where to go to suit your child or yourself – something that all Museum Victoria establishments have introduced.
IMAX should also be on your list, the depth and breadth of the films shown there is stellar.

Credit: Heide Museum of Modern Art
2. Heide Museum of Modern Art
Once upon a time a private home, the Heide is now a hub of Australian art and the families that love to be near it.
There is so much to see and do across the fifteen acres of incredible gardens, including three exhibition spaces, two historic kitchen gardens (my favourite bit!), a sculpture park and also the home of a very popular branch of Vue du Monde, Cafe Heide, which is kid-friendly to boot.
Free for kids under 12, they'll enjoy being detective for the day (print your trail clues here or grab them from the info desk), bring a picnic and run around the farmland gardens, peek at the art and sculptures, or sign up for one of the kids and family or school holiday programs. You can check out what's upcoming here.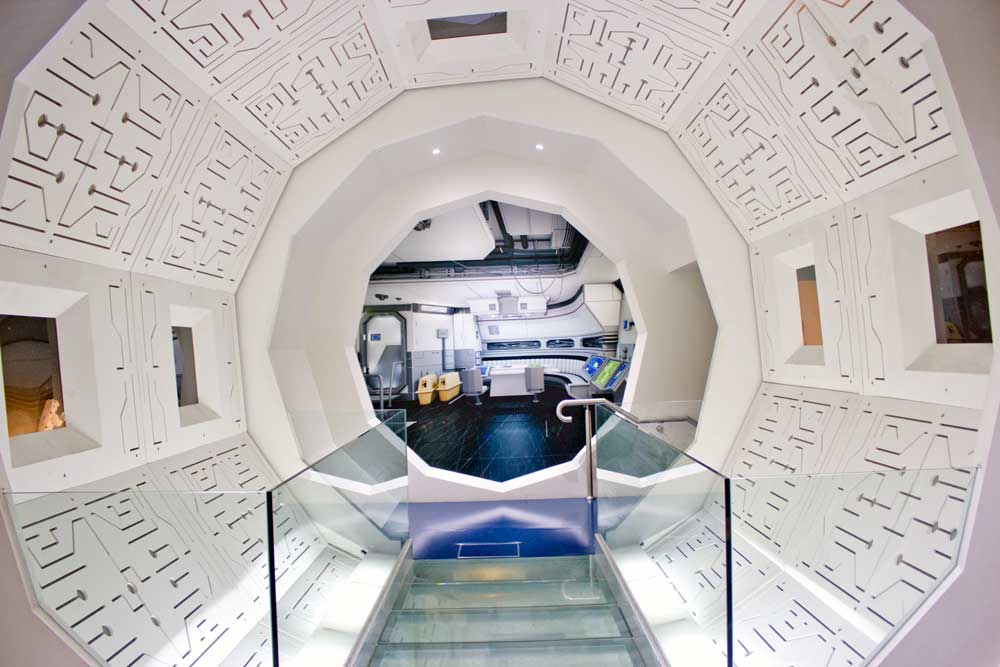 3. Scienceworks
I'm going to need about half an hour to explain all the cool stuff on offer for kids at Scienceworks, so be warned! Two levels of every kind of fun imaginable: The Nitty Gritty Super City on the top level caters to the smaller crowd with a mini city to play in, around, and through: think diggers, ships, wall-building, cafe role-play, nature exhibits, music-making, human living exhibits, bike rides, telling the time, reading the weather…. this is often enough for some kids!
Level two is where the futuristic fun happens, wander through what Melbourne might look like in the future, a space ship, a music/emotion room, set off a rocket, ride a motorbike, and make a robot version of you with each modified limb bringing a new super power. Sportsworks will have you pitting your strength against your fellow visitors with feats to put your body to the test. It's also a handy place to check how tall your babies have gotten!
In amongst all this, there's also roving exhibits and specified children's programs like the Little Kids Day in, Little Sparks early years STEM workshops, Test Lab tinkering for older kids, Rollbot workshops, Cub Scout badge experiments, space adventures, with new programs being added regularly.
Deep breath there's also the lightning room, pumping station, outdoor playground, cafe, and planetarium, which hosts programs on journeys through the solar system, Pluto, indigenous astronomy, black holes, and interactive videos about space.
It's a Melbourne institution, you HAVE to go!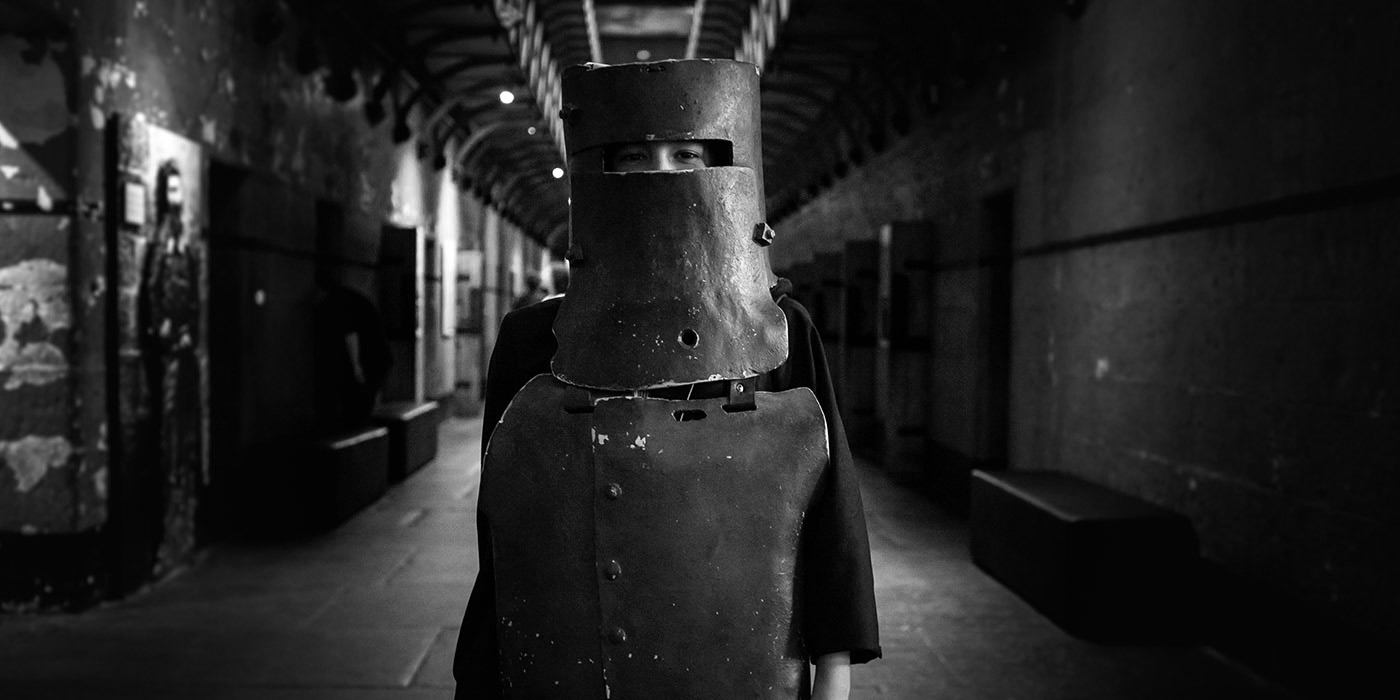 Credit: Old Melbourne Gaol
4. Old Melbourne Gaol
One perhaps for the older kids (the Gaol itself recommends children from Year 5 and up), but definitely one I'd recommend nonetheless, especially for history buffs. If you're not into the fun candlelit tours run at night (with real hangman and supposedly real ghosts!), the brighter daylight hours will yield you a self-guided tour around the gaol museum and the watch house – where you can really truly get arrested to see first-hand what the process was like.
Housed in one of the oldest still-standing buildings in Melbourne, the museum is excellent (if a bit creepy) if you're looking for something a bit out of the ordinary for ages 10 and up. Lots of equipment and information about hangings, though, so bear that in mind if you've got a sensitive bunch.
Credit: Immigration Museum / James Geer
5. Immigration Museum
For a glimpse into another world, the Immigration Museum is spectacular. The attention to detail in sharing the stories of people who have come far from their homes is incredible, and really moving. You can even research your own family migration history! It's a wonderful insight into what helps shape identity, what it means to be a global citizen, and how different ethnicities come together across lands.
The exhibits are interactive, and they often run workshops for kids – we once made a Scottish family crest out of craft items hat still gets talked about, years later.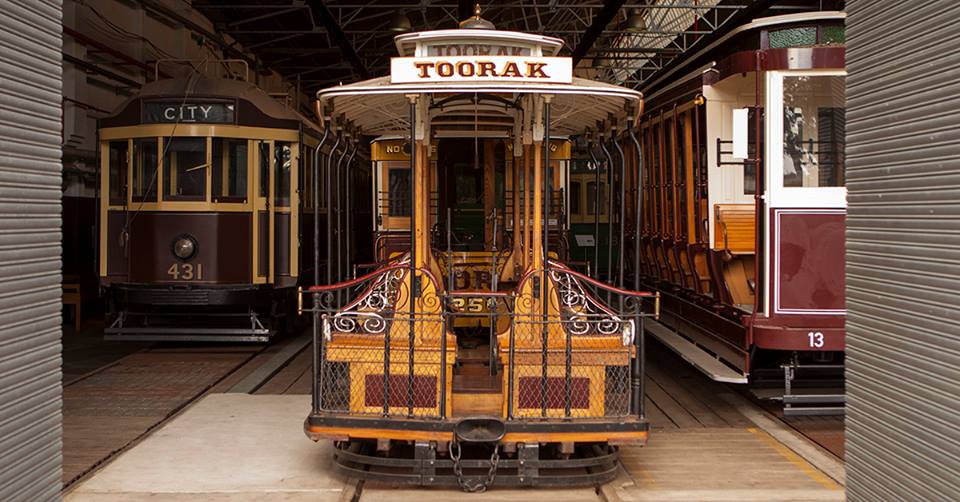 Credit: Melbourne Tram Museum Facebook
6. Melbourne Tram Museum
This is definitely one for the kids who love transport vehicles! At the Melbourne Tram Museum in Hawthorn, open every second and fourth Saturday of the month, you can take a gander at 21 fully restored trams THAT YOU ARE ACTUALLY ALLOWED TO GET INTO! It's super fun to enter a different era in history with every tram, and the youngsters have a ball pretending to be different people in "olden day" times. The driver's seat with all its associated levers, wheels and whatnots are the best fun a kid can have in a stationary vehicle.
It's a bit tricky to get around so not great for those with prams or limited mobility, but it's definitely doable. And for a gold coin donation, you've got your (wallet-friendly) Saturday sorted!
Special Mentions
You'll also be wanting to spend some time in the Hellenic Museum, Australian National Aviation Museum, Fire Services Museum, Victoria Police Museum and ACMI if you're a local, or visiting for a while.