Six of the Best Kiddie Thrills in Melbourne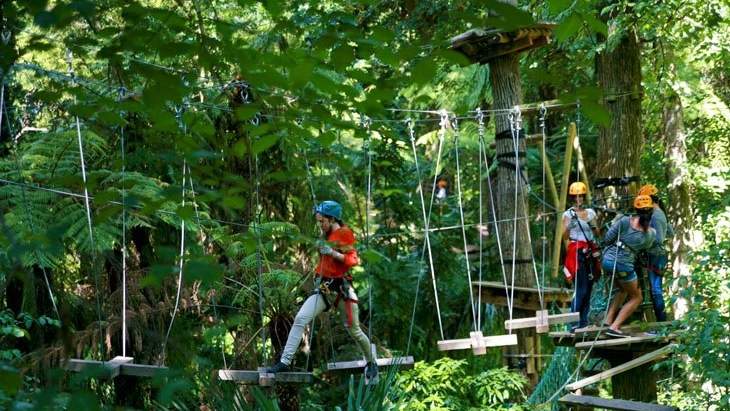 By: Katie Oliveira da Silveira, ellaslist
Kids just can't get enough when it comes to a thrill. Even when their little bodies have been hurled upside down by a mechanical claw ten times in one day, and they are looking a pasty shade of green, they keep going back for more. If you are in need of some inspiration for more hair-raising antics for the kids, check out our list of the best around Melbourne. And get ready to cover your eyes!
1. Luna Park
It's a visual icon and impossible to miss. Melbourne's Luna Park has been thrilling kids (and adults!) for over 100 years with rides and amusements for all ages.
There 18 rides and attractions in total at Luna Park, with more than a few being totally scream-worthy. For the serious thrill-seekers,Coney Island Top Drop and Pharoah's Curse are petrifyingly fun. And let's not forget the good ol' Ghost Train that has been successfully spooking kids for years on end.
Luna Park is a one-stop-entertainment-shop. You can eat here, relax here and play here. Plenty of food options, both in the park and on nearby Acland Street make it a fabulous area of Melbourne to spend the day.
Where: 18 Lower Esplanade, St Kilda
Cost: Admission to Luna Park is FREE. Unlimited ride tickets are $49.95 for adults, $39.95 for kids aged 4-12 and $17.50 for toddlers under three years.
More info: see the website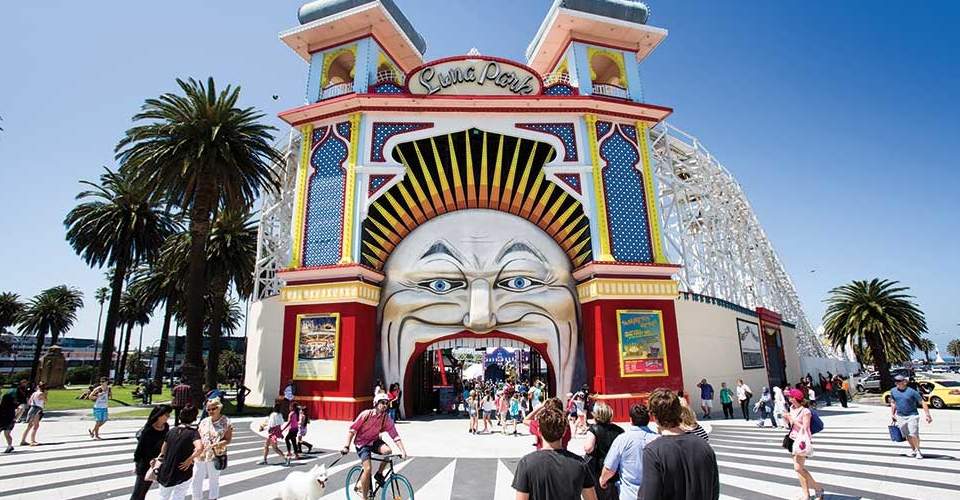 Source: Luna Park Melbourne
2. Trees Adventure Park
Tree tops, ropes, flying foxes and airborne skateboards. That's right, airborne. It's all about being way up HIGH at this place. And if it is a thrill they're after, this will test even the most stoic of kids.
Trees Adventure is unlike anything else; it is a park dedicated entirely to tree top activities, with adventures purpose-built for kids as young as four years.
The sessions run for two hours and include different types of tree-top obstacles to enjoy, from as low as just a few metres from the ground, to twenty metres up!
Trees Adventure Park is located on eight hectares of forest in the Dandenong Ranges and is open every day. Bookings are essential.
Where: Glen Harrow Gardens, Old Monbulk Rd, Belgrave
Cost: Adult $45, Children 4-7 $25, Children 8-17 $38
More info: see the website

3. Royal Melbourne Show
It only comes around once a year, but boy is it memorable! The Royal Melbourne Show is always a hit with families, providing a full day of thrills and attractions every single September school holidays.
Get ready for screams so loud you can't hear yourself think and a large does of wide-eyed terror as kids aboard some of the highest, fastest, craziest rides around. And when they need a breather, there are tonnes of low-key, gentle entertainment options to keep them happy. Like patting a baby goat – aaww!
And don't forget to grab a Bertie Beetle show bag while you're there.
Where: Melbourne Showgrounds, Epsom Rd, Ascot Vale
Cost: Ride tickets are purchased in addition to general admission. See the website for on-site and online prices. Early bird offers are available.
More info: See the website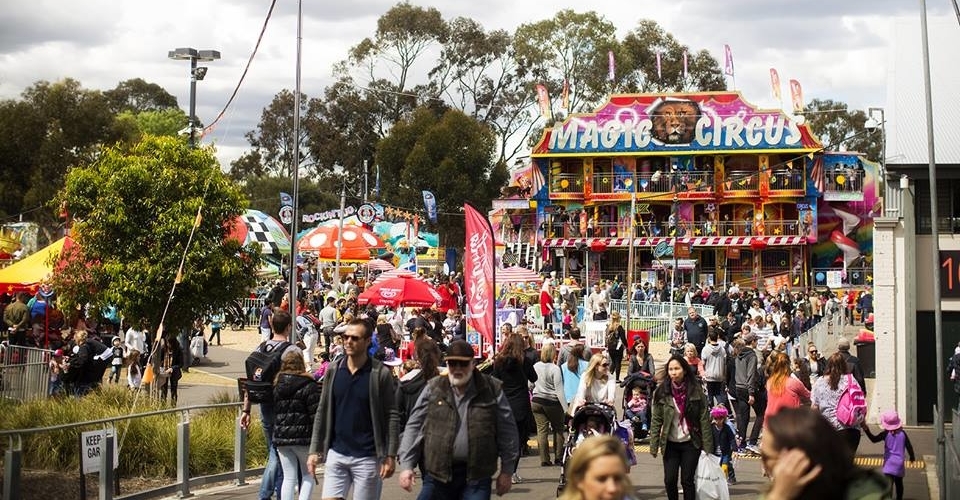 Source: Royal Melbourne Show Facebook Page
4. Melbourne Planetarium
Found within the Scienceworks Museum in Spotswood, Melbourne's planetarium is a true visual thrill if there ever was one.
Gazing up at a 16-metre, domed ceiling, witnessing remarkable astronomical adventures, this an attraction that not only thrills, but educates kids on such riveting topics as black holes and the stars. It's stuff to boggle the mind.
Each planetarium show goes for 30 minutes and is produced to a superb quality. Session times can be found on the website.
Where: 2 Booker Street, Spotswood
Cost: $23/adult, $8/child (free for unseated children under 3) and members discounts are available. Cost is in addition to general admission to Scienceworks which is $15 for adults and FREE for kids.
More info: see the website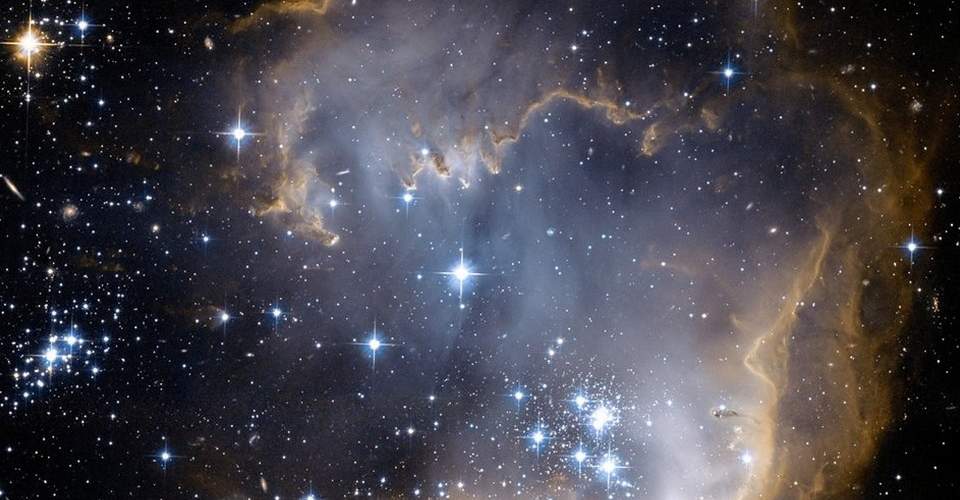 Source: Melbourne Planetarium Facebook Page
5. The Edge at Eureka Tower
Imagine being suspended in the air, 300 metres up, in a glass box. Thrilling? Then get yourself and the kids along to Eureka Tower in Melbourne's CBD to visit The Edge.
Eureka Tower is among the tallest buildings in the world, going up 91 stories above ground – and that in itself is hair-raising. But to really ramp things up, head up to the Skydeck and The Edge for a breathtaking view of magnificent Melbourne-town. If you dare!
Where: Eureka Tower, 7 Riverside Quay, Southbank
Cost: Adult $12, Children $8
More info: see the website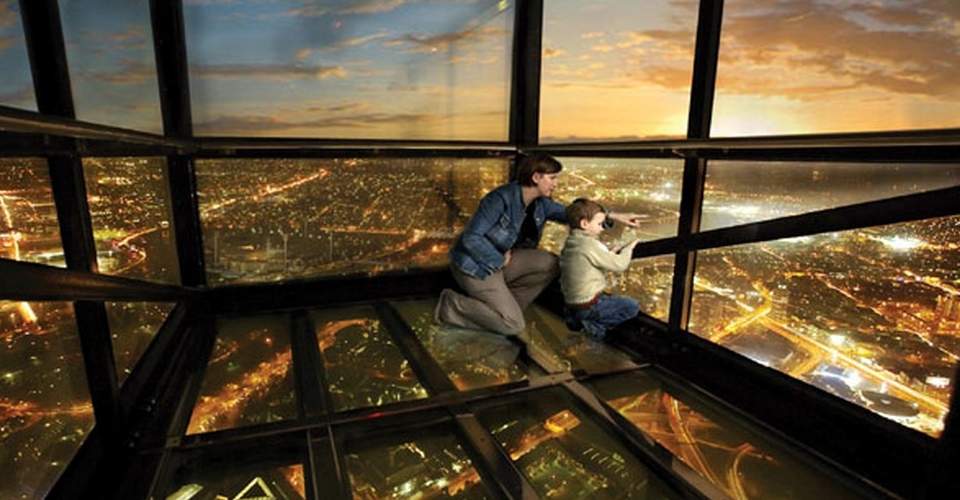 Source: Eureka Skydeck
6. Cliffhanger Climbing Gym
If the kids are itching for a thrill, why not suggest a climbing wall? If they're not overly impressed, perhaps casually drop in the fact that this one is THE TALLEST climbing wall in the southern hemisphere? That'll get them moving!
Cliffhanger Climbing Gym is the perfect place for hours of thrill-packed fun – not to mention excellent exercise for people of all ages and abilities.
Casual climbing is available for kids as young as 4 years. (Bear in mind that kids will need mum or dad to hold the ropes for them, so this is not a drop-and-go centre.)
Where: Rear of Westgate Sports Centre, Cnr Grieve Pde and Dohertys Rd, Altona North
Cost: Adults $18, Children 10 and under $14, Children 11-17 $16
More info: see the website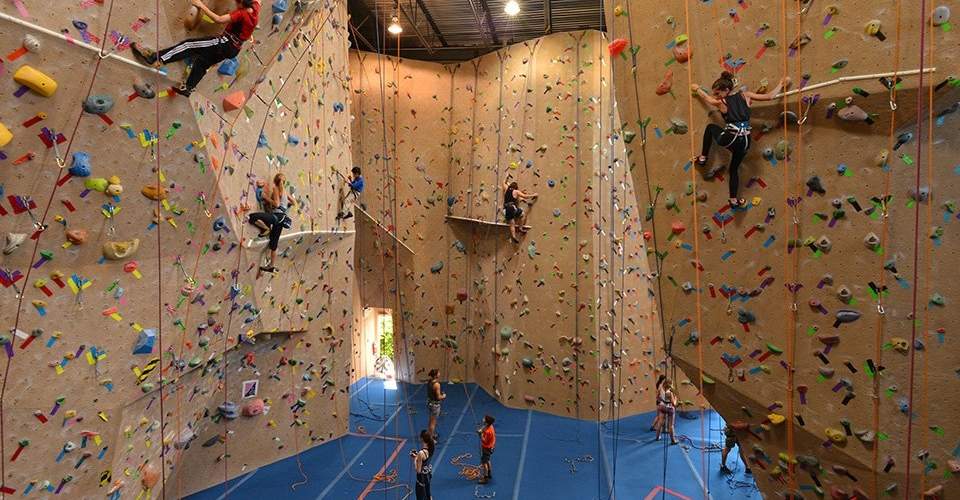 Source: Cliffhanger Climbing Gym Facebook Page
Bonus One For Summer!
Did you know there's a new wave pool set to open in December 2018? Located at thrill-seeker hot spot, Funfields, this huge heated wave pool is sure to be a crowd pleaser.