Six of the Best Bookshops in Sydney for Kids
By: Stephanie Boyle, ellaslist explorer
There's nothing like finding an awesome local book shop. While libraries are a fantastic and free way to enhance your child's literacy, kids love the thrill of browsing for something special and taking a new book home to enjoy over and over again. Some bookstores go the extra mile to attract families.
Not only do they provide a wonderful atmosphere, a unique range of stock and staff who are truly passionate about literature, they often put on special in-store events for kids.
Stephanie, one of our ellaslist Explorers, is a book lover and has done her research on the best bookstores across Sydney. Here are her favourite six bookshops for kids:
This amazing shop was the winner of the NSW and ACT Specialist Bookshop of the Year in 2013 and with good reason! It's a wonderful place to visit whether to browse through their incredible selection of children's and young adult fiction, join in with the weekly morning storytime or enjoy one of the frequent author visits or workshops. The staff are exceptionally knowledgeable and friendly. They are on hand to help you find the perfect gift, remember the next book in your child's favourite series or select a book that will inspire a love of reading in the most stubborn young reader.
Tel: 9481 8811.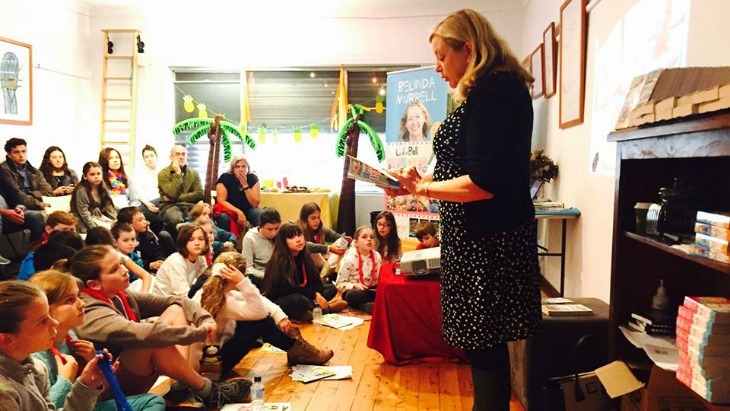 The Children's Bookshop, Beecroft
2. Kinokuniya, Level 2, Galleries Victoria, 500 George Street, Sydney
A trip to the city is not complete for me without a visit to Kinokuniya. It's an absolute delight for both parents and children alike. The terrific children's section is showered in natural light which comes from a floor to ceiling window with a fabulous view of the Town Hall and its clock. The section is cleverly divided into different subject areas which makes it very easy to find what you are after and if you're still experiencing difficulties, the staff are always on hand to assist. I particularly love the shelves at the entrance to the children's section where new releases are displayed and always find at least one wonderful surprise here. Kinokuniya's collection is extensive and you will find all of the classics in addition to some quirky and unusual titles.
Tel: 9262 7996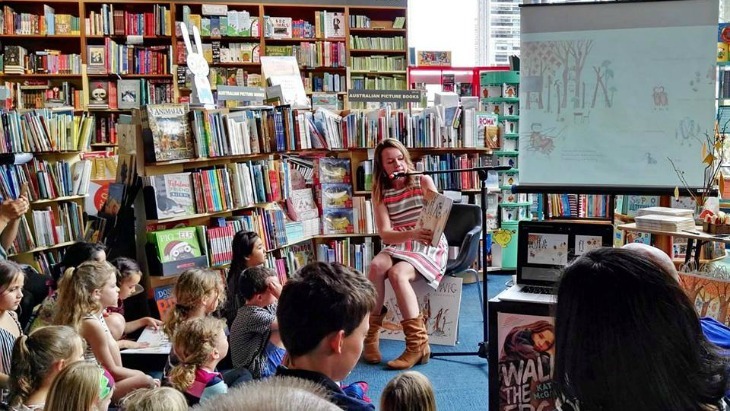 3. Dymocks Broadway, Level 1, 1 Bay Street, Broadway Shopping Centre, Sydney
Dymocks is the leading bookstore in Australia with 65 stores and over 10 million books sold each year. Despite this, some of its stores maintain a more individual and personal feel that is more commonly found in the independents. While I love the George Street store with its fabulous adjoining stationary shop and huge selection of children's books, I am always frustrated and perplexed by the fact that their kids' section is located in the basement which isn't pram accessible. The Broadway branch is far more accessible and evidently has a very clever buyer since their choice of children's literature is well thought out, wide ranging and interesting. The staff in this store are extremely knowledgeable about their stock and are clearly book lovers themselves.
Tel: 9211 7749
Are you trying to raise a bilingual child? If so, this is the bookstore for you. Bilingual children's books can be particularly challenging to find but Abbey's has an amazing selection. One of my three-year old's favourite Arabic books is The Very Hungry Caterpillar and I found it here. The books are arranged by language so that they're easy to locate. A wide range of teaching resources like flash cards and CDs are also available. Even if you're not interested in books in a second language, the general children's section is also very good.
Tel: 9261 3111
Shhhh! Don't tell anyone I told you about this little gem! Honestly, I'm having second thoughts about sharing this one, since I'm diminishing my chances of finding bag after bag of super-dooper bargains. Tucked away underneath Railway Square in the tunnel that leads to Central Station, this bookshop is an absolute goldmine when it comes to board books, picture books, children's non-fiction and activity books. Because it's stocked with remainder stock or books that may be slightly damaged, it's super cheap and somewhat random. This makes a visit here incredibly exciting! Don't come here looking for specific books. Chances are you won't find them. However I guarantee that you will find a thing or ten that does take your fancy. A terrific place to stock up on cheap gifts.
Tel: 9211 7726
6. Gleebooks, 49 Glebe Point Road, Glebe
I spent a large part of my teenage years living in Glebe and many happy hours were spent in this bookshop, though primarily in the history or art sections. I now spend the majority of my time perusing the children's section! Gleebooks has a terrific range of children's literature from birth to young adult and some excellent staff who can assist with finding the perfect book for any occasion.
Tel: 9660 2333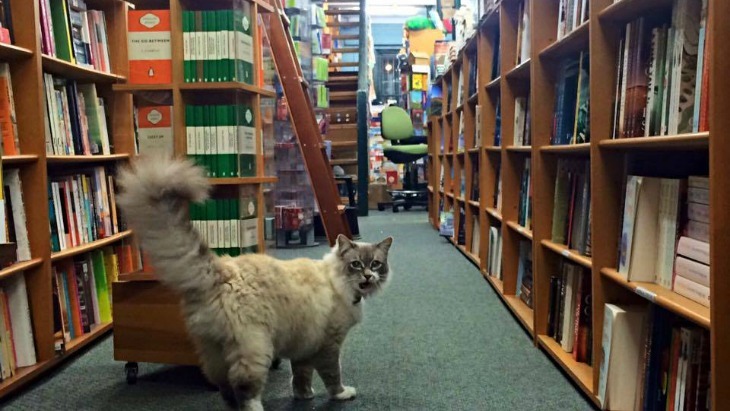 Go On! Get Browsing!
Armed with all this first-hand knowledge, it's time to venture out to some of the best book shops in Sydney and enjoy a fabulous book browsing experience with your kids. Tell us how you get on and let us know any other secret gems!
Stephanie Boyle is currently a stay at home mother with two gorgeous children.
Prior to becoming a mum she trained as a lawyer and worked in various Government positions. She is currently completing a Masters of Teaching. Stephanie and her Algerian husband Kamel have two sons, Ayman (3 years old) and Younes (3 months) and they are doing their best to raise their sons as tri-lingual global citizens. When Ayman arrived three years ago, it became immediately apparent to Stephanie that neither of them were homebodies and so they set off on what would become three glorious years (and counting!) of adventure and excitement throughout Sydney and its surrounds. Stephanie believes that childhood should be pure magic and she is on a continual mission to make this the case for her sons. She loves discovering new places and activities, throwing amazing parties and running a bookclub for her boys and their little friends. In addition to her reports for ellaslist, you can also follow Stephanie and her boys on
Instagram @moukinina
.