Six Of The Best Books Every Child Should Own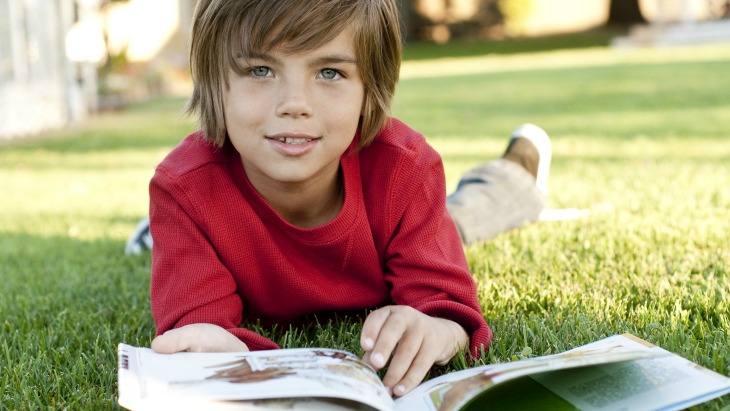 By: Lenore Pearson, ellaslist explorer
These are the classics that have stood the test of time. You loved them as a child and you'll love sharing them with your own children even more! To celebrate Book Week 2017, whip these dog-eared babies off the shelf.
1. Winnie The Pooh by A.A. Milne
Enter the Hundred Acre Wood with Christopher Robin and meet Pooh Bear and friends.
2. Alice In Wonderland by Lewis Carroll
Follow Alice on her adventures and chance meetings with a white rabbit, talking flowers, and a cheeky grinning cat!
3. Peter Rabbit by Beatrix Potter
One of the most loved tales about a cheeky little rabbit and the trouble he gets himself into in Mr McGregor's vegetable patch.
4. The Hobbit by J. R. R. Tolkien
A tale of elves, goblins, dragon's gold and a most unlikely hero.
5. The Faraway Tree Stories by Enid Blyton
Journey through different lands where anything is possible.
6. The Narnia Chronicles by C.S. Lewis
Don't we all wish to have a magic kingdom to escape to at the back of our wardrobe??
Hello! My name is Lenore, proud mumma to three gorgeous kids, amazingly awesome wife to one cool dude and self-professed travel addict! I started out my career as a primary school teacher for five years, which, second to having my own kids, was extremely rewarding for me.
While I was pregnant with baby number 3, and slowly going insane pacing (waddling) up and down the house, I felt I needed to keep my mind active and decided to take up a Diploma in Travel and Tourism, because I clearly wasn't going to have my hands full enough with three kids!
I am all about exploring. For me, living a full life is about collecting amazing experiences from as many incredible places as possible. Travel and adventures fuel my imagination and I love sharing them in the hopes of inspiring the explorer in each of us! Along with my family, I have been fortunate enough to have discovered lots of places already.
I am super excited to be an ellaslist Explorer, aiming to provide very real and practical information for families looking to create their own adventures and experiences. I am forever researching new and exciting things to do with the kids and I look forward to sharing them with you.
I have also just launched my own travel blog 'Little Miss Piggy' a treasure trove of travel inspiration and unique experiences in and around Sydney and abroad.