Sensible Snacking With Kids Nutrition Expert Annabel Karmel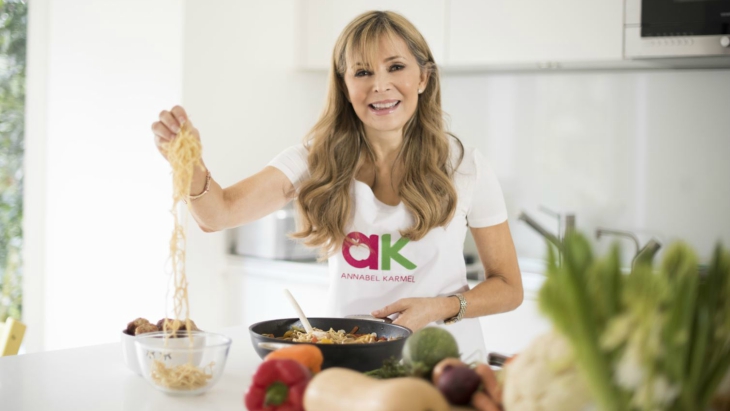 Annabel Karmel is a UK author and child health expert. She wrote the bible on feeding children - no easy feat as most parents know, The Complete Baby And Toddler Meal Planner which is one of the UK's bestselling nonfiction books of all time. Today she talks exclusively to ellaslist about how to prepare healthy snacks for your toddlers.
What are your top tips for creating healthy snacks at home that kids will actually enjoy?
Mini savoury muffins are my usual go-to as they will keep hungry tums satisfied while including lots of nutritious ingredients. My savoury Cheese & Cherry Tomato Muffins are always a hit and will steer them away from sugary snacks.
Another trick is to offer them something they might initially think is 'a little less good for them'. My No-sugar Chocolate Orange Energy Balls from my new book Real Food Kids Will Love are the perfect sweet treat or on-the-go healthy snack. They are absolutely delicious and no one would know they are made with dates, cacao and cashew nuts rather than butter, sugar and chocolate!
In the warm weather ice cream will always be a winner! Why not make my super simple Banana Ice Cream – you can always lay out ingredient bowls of fresh fruit and chopped nuts for them to top their own healthy after school snack.
At the end of the day it's all about striking that healthy balance. My top tip is to get little ones making their very own 'sweet treats' so they understand that they're not readily available and something you have every day. Try my simple Banana, Carrot & Seed Bread – it's a great recipe to get started with.
How do you encourage a wide variety of foods when your child just wants to eat the same three things every day?
Picky eaters at whatever age and stage can certainly test us! First and foremost, it's important to make mealtimes an adventure, and whilst this sounds idyllic when you've got a jam-packed schedule and a 'to do' list as long as your arm; sometimes it's the simplest of ideas which turn out to be the most effective:

Preparing foods in different ways can make a huge difference – for example, most kids I know wouldn't eat boiled cauliflower, but roasting it completely transforms the flavour and opinion of a fussy tot!

Big portions can be overwhelming for a small child so offer them a taster of something new in the form of a 'grown-up' starter – a little teacup or saucer of vegetables that they could try in addition to their main meal.

A good trick I found is to prepare my children's dinner with them. Lay out ingredient bowls (full with lots of different colourful veggies) and let your little one fill and fold their own wraps or get creative using veggies to create faces on their homemade pizzas - it's a proven tactic to get them to try new foods that they would usually shun. And if they've been involved in the preparation, you'll have another food evangelist at the table urging everyone to try it.

My kids used to get so excited growing cress in egg cups. Growing your own doesn't require a huge garden or equipment. Get your kids growing their own herbs or sprouting seeds in little pots on window shelves. Doing this can get them really excited about food.

Try to avoid giving too many snacks close to mealtimes and if your child refuses the meals that you give them, respond with 'fine you are obviously not hungry' and let them go and play. Long drawn out mealtimes where you are constantly looking for something to tempt your child can be stressful and very unenjoyable for everyone.

Sticker rewards just for trying new things and tasting them are so incredibly simple but can be really effective. If they even attempt to try something rather than ignore it, they should be rewarded.
When looking for pre-packaged snacks at the supermarket, what should parents be looking out for?
As parents we try to do our best, but sometimes hectic schedules and busy weeks get in the way of us being able to wear that 'super parent' cape every day, dutifully serving-up healthy home cooked meals for the whole family. We shouldn't feel guilty about sometimes looking for quick, easy and nutritious options to supplement our own home-cooked meals or on-the-go snacks. That is exactly what pouches, snacks or ready-meals are there for and no parent should feel guilty about this, you're only human!
That being said, often, we are oblivious to the high levels of salt, sugar and lists of preservatives in meals when shopping for quick and easy options. And in fact, that was the reason I decided to launch a range of nutritionally balanced range of baby and toddler meals into supermarkets over a decade ago.
My snap-frozen baby and toddler range is inspired by my homemade recipes and contains only the best natural ingredients with no added salt, sugar or preservatives. Each delicious recipe locks-in that all-important goodness and I hope that they are the perfect freezer filler for families on those busy days when you just don't have time to scratch cook.
Do you see a difference in the way Aussie kids snack compared to British kids?
I think snacking here in the UK and in Australia has very much become part of our children's daily food routine. And increasingly, snacking is depicted negatively due to the dangerously high levels of obesity among children.
However, sensible snacking can provide an important source of nutrients or offer a much-needed energy boost, which can be essential, particularly at school when children are learning so many new skills.
I try to equip families with simple food ideas and solutions and I do think it is very simply about introducing a diverse range of nutritious foods to our children at this impressionable stage. Eating habits and tastes are formed from an early age, so it's incredibly important to introduce a good variety of foods at the earliest possible opportunity. We want children to get the nutrients they need for their development and long-term health. It sounds obvious but avoid empty calorie snacks where possible such as bags of crisps or sugary soft drinks. But, remember that snacks needn't be public enemy No. 1. Instead, why don't you keep a supply of healthy snacks on hand? I like to have a low shelf in the fridge with cut up fresh fruit and other healthy foods. When children are hungry, they won't wait.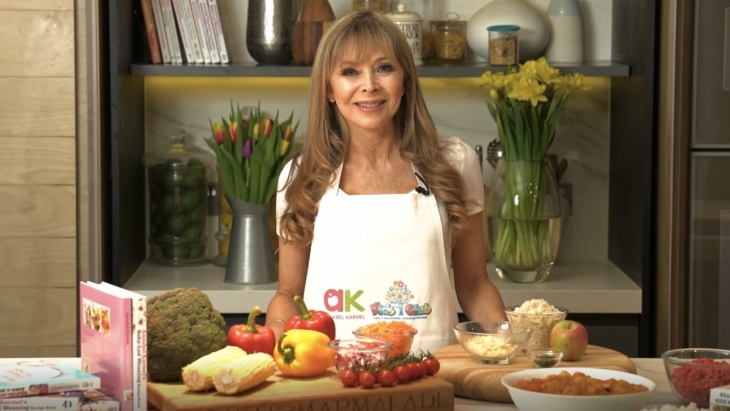 Tell us about the new menu you have designed for Kids Club?
I'm very excited to be in Sydney to launch an exclusive new menu with Kids Club Early Childhood Learning Centres nationally.
Close to 70% of a child's daily nutritional intake occurs when they are in child care to it's really important to introduce a diverse range of delicious flavours and healthy meals so to encourage good eating habits for the future.
So I've been working with the Centre's talented chefs to create delicious, nutritionally balanced seasonal menus that pack-in plenty of goodness whilst ensuring mealtimes are anything but bland. Even the pickiest of eaters will love my expert recipes!
Eating habits and tastes are formed from an early age, so it's incredibly important to introduce a good variety of foods at the earliest possible opportunity. And Kids Club children can adventure around the world with mains such as my glazed salmon with Chinese style veggies, and stay fueled with super snacks, such as my famous carrot and cheese muffins.
Catering for every food sitting, and for children with specific dietary requirements, Kids Club shares my vision to ensure every child gets the nutrients they need for their development and long-term health, and my freshly prepared, well-balanced menus certainly put the 'mmmm' into mealtimes.
Visit www.kidsclubchildcare.com.au for more information.
More Healthy Info For Parents
Best After School Activities For Keeping Kids Fit
Healthy Ice-Cream Spots In Sydney
Lunchbox Ideas Packed With Nutrition
Have you signed up to our newsletter? Join ellaslist to get the best family and kid-friendly events, venues, classes and things to do NEAR YOU!