School Drop-off Skincare Hacks For Time-poor Mums
School Drop-off Skincare Hacks For Time-poor Mums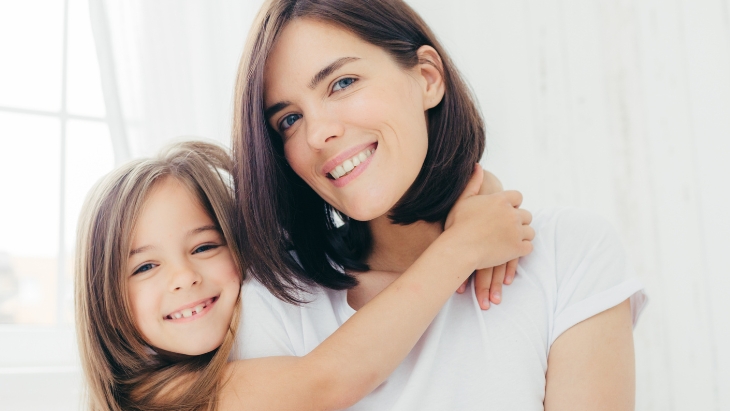 School drop-offs are hard! There, we said it. Between Monday and Friday, we forego the idea of basking in the morning sunlight, with a cappuccino in hand, to embrace life as a walking, talking human alarm clock (turned chef, turned stylist, turned chauffeur, of course!).
From rounding up the kids and preparing lunches to moderating sibling rivalry and playing taxi, many of us have lived ten lives before the 9 am school bell even begins to let out its commanding chime. While our greatness is commendable – here's looking at you, mama! – it often leaves us with mere seconds of precious bathroom time to pamper our skin for the day ahead.
To help you look flawlessly fresh in a pinch, we've hand-picked a selection of this season's hardest-working beauty essentials for time-poor mums on the go. Spoiler: no mirrors required!
School Drop-off Skincare Hacks For Time-poor Mums
1. Luk Beautifood, Instant Glow Tinted Complexion Balm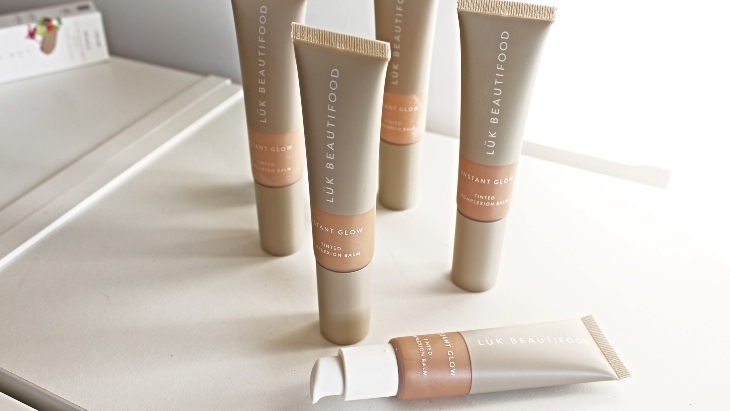 Powered by a nourishing blend of skincare actives and botanical complexes, this Australian-made, vegan-friendly 100% natural all-in-one Instant Glow Tinted Complexion Balm by Luk Beautifood instantly revives tired, dull, and stressed skin by balancing uneven skin tone and providing a luminous healthy glow in seconds! Lightweight and breathable, this hydrating 'second skin' provides customisable mineral coverage and is infused with ultra-fine lustre crystals to seamlessly blur imperfections, brighten the complexion, and visibly smooth the appearance of fine lines and texture.
2. Mary Grace, Niacinamide Miracle Serum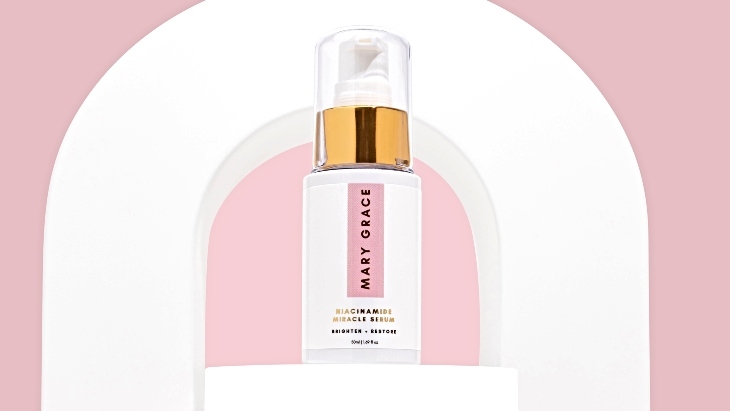 Vegan-friendly, cruelty-free and Australian-made, the Niacinamide Miracle Serum by Mary Grace is formulated with a powerful elixir of potent ingredients, including niacinamide (vitamin B3), vitamin E, and watermelon seed oil, to help minimise redness and enlarged pores, brighten the complexion and help combat premature aging. Boosted with the moisturising benefits of hyaluronic acid and moringa seed oil, this multitasking powerhouse hydrates and smooths the skin while reducing the prominence of fine lines and wrinkles, plus naturally occurring mica pigments provide that coveted ethereal glow.
3. Luk Beautifood, Lash Nourish Mascara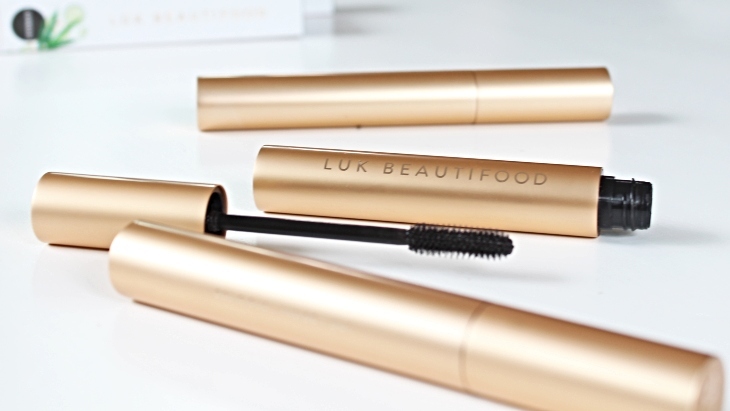 Introducing an all-new 2-in-1 fusion mascara that conditions and treats your lashes, while providing lift, curl, colour and definition on the go. The Lash Nourish Mascara, from award-winning green cosmetics brand Luk Beautifood, is 100% natural, packed with nutrient-active botanicals optimised for fuller, longer, and healthier lashes - and the moulded hourglass wand design boasts intelligent spring memory rubber bristles for expert precision.

Available in two rich shades, Black Tea and Espresso, this gorgeous Australian-made, vegan-friendly and cruelty-free product is super easy to use, perfect for everyday wear and even helps restore dry, sparse, brittle, and thinning lashes. Give your eyes an instant lift with striking, natural-looking lashes.
4. Enbacci, Age Revitalising Eye Defence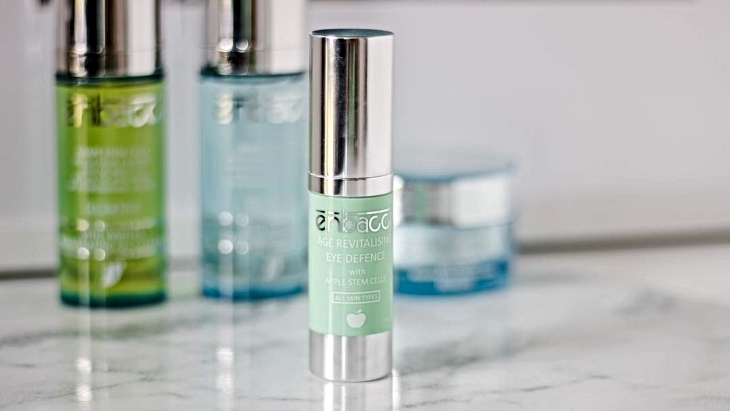 Stem cells harvested from a rare variety of Swiss orchid apples are the key ingredient in Enbacci's pioneering Age Revitalising Eye Defence cream and are purported to have the strongest anti-aging evidence when used topically. This genus of apples supplies the skin with phytonutrients, such as quercetin and pectin, that provides cosmetic relief from dryness, sallowness, wrinkles, and fatigue. Rich in vitamins A, B, C and E, with a nourishing cocktail of amino acids, peptides, antioxidants and essential fatty acids, the stem cell-infused eye cream improves skin cell regeneration, boosts collagen production, and protects skin from future free-radical assault.
5. Asriq, Bondi Body Oil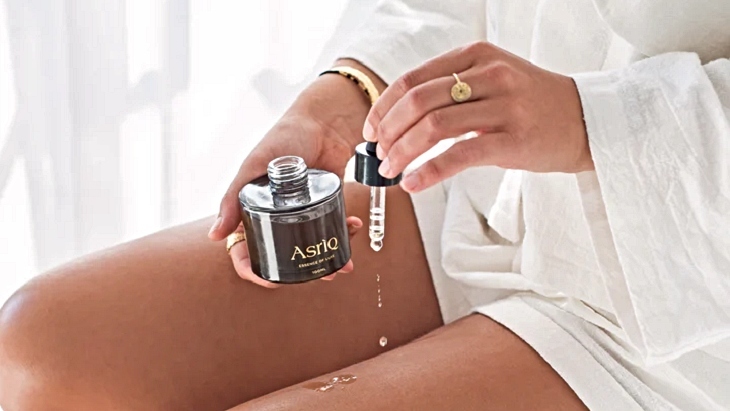 Conveniently serving as both a moisturising body oil and a bespoke perfume, this precious elixir by the clean and conscious beauty brand, Asriq, nourishes the skin and uplifts the soul with its carefully selected range of natural and certified organic ingredients including rosehip oil, argan oil, grapeseed oil, safflower oil, apricot kernel oil, and coconut oil. The fragrant aroma will transport you to the sandy shores of Bondi Beach with its sweet and salty throws of bergamot, lily, jasmine, frangipani, cypress, musk, vetiver, and sandalwood.
6. ManukaRx, Pro-Aging Mist Toner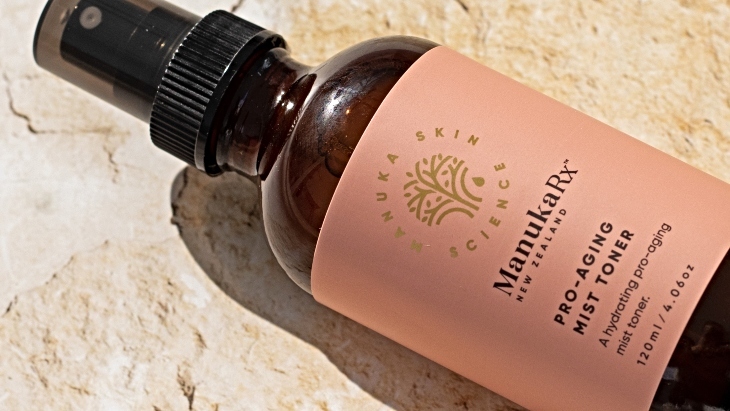 The ultimate product for rejuvenating and restoring your skin, this lightly scented, ultra-hydrating natural Pro-Aging Mist Toner has been scientifically formulated with Easy Cape mānuka and rosehip oils to instantly nourish and refresh your face. Packed with antioxidants and vitamins, the refreshing mist toner includes aloe vera to help cool and relax the skin and reduce redness on the spot. The precious and potent East Cape mānuka oil works synergistically with other skincare ingredients to increase their effectiveness and strength, and when combined with rosehip oil, the East Cape mānuka oil helps to produce six times more Type 1 collagen than Vitamin C. Presto!
7. Mellow Cosmetics, Stardust Glow Palette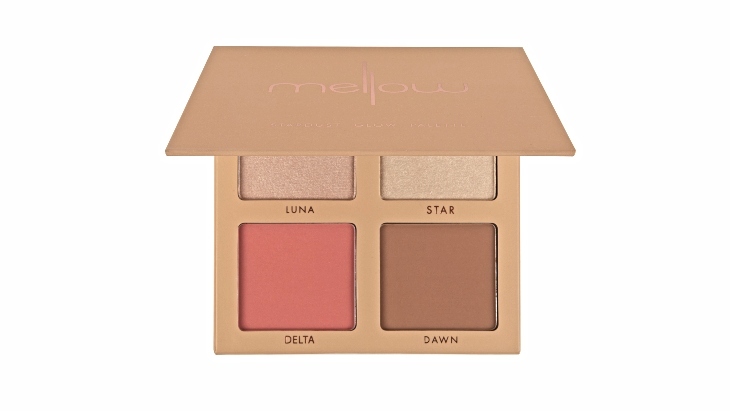 The internationally acclaimed Stardust Glow Palette by Mellow Cosmetics is an all-in-one highlighting, contouring, and blush quad that will warm your complexion for a healthy, sun-kissed look. Formulated with nourishing ingredients and rich, buttery pigments, the travel-friendly palette comes in two versatile shades and blends effortlessly. Ideal for light, dark, and medium skin tones, the highlighting powder can be used in the inner corners of the eye for an instant pick-me-up. Who needs eight hours of sleep?
More Feel-Good Finds
The Best Spas in Sydney
Three Products to Help You Look Well-Rested (Even When You're Not!)
Five Easy Self-Care Ideas For Busy Mums
Have you signed up for our newsletter? Join ellaslist to get the best family and kid-friendly events, venues, classes and things to do NEAR YOU!