New Food Wastage App Allows You To Buy Cafe Food For Cheap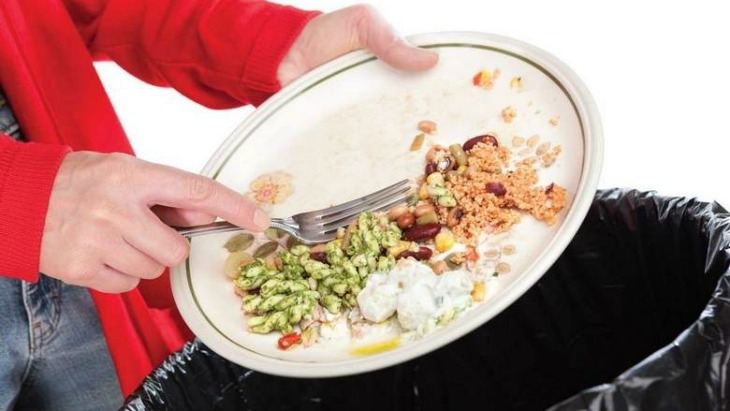 By: Alex Harmon, ellaslist
Reducing food wastage is soooo 2017 - and rightly so - us Aussies waste $8 billion dollars worth of food every year. With the war on waste well underway, including the reusable coffee movement (which we love), a Sydney mum-of-three has created an app that gives environmentally conscious people access to affordable, healthy foods that would have otherwise been thrown away by cafes.
The brainchild behind Too Tasty To Throw – 2T2T – is Megan Rohleder - who decided to tackle food waste and cut family grocery bills by providing access to unsold food from local cafes and restaurants at discounted prices.
Like most of us mums, (Megan has three year old triplets, Amelia, Lily and Madeleine) she became increasingly aware of how much food she was wasting and how much money she was spending feeding her young family.
"Australians waste four million tonnes of food per year, which is costing the economy $20 billion each year. As well as the obvious financial costs, disposing of this mountain of food waste is producing greenhouse emissions and contributing to climate change. I think people are genuinely concerned about food wastage and this app provides one way to help address these issues."
How Does It Work?
The app allows food outlets to add surplus produce to the "Too Tasty" menu board, including a photo, and informs users of their nearest food outlet using GPS functionality on their phones. Users choose and purchase their food items via the app and then collect their order from the food outlet within an agreed time period, by presenting an electronic receipt.
"It's a win for the local cafes and restaurants by increasing their takings, a win for the customer by saving them money and a win for the environment by reducing our carbon footprint," said Megan.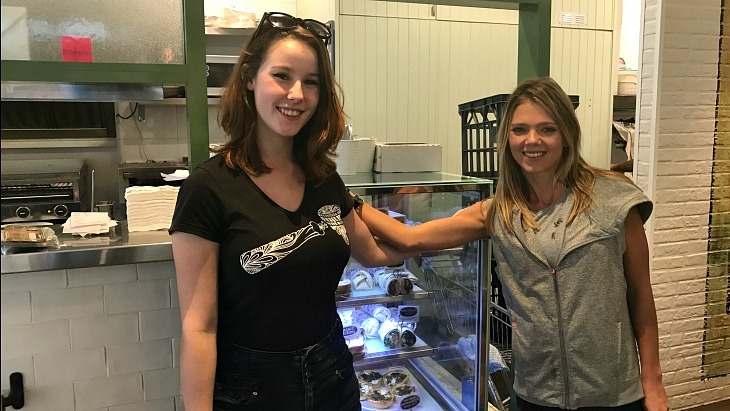 Which Cafes Are Involved?
About Life will potentially be offering such delights as a mixed produce pack to fight the winter flu, a seasonal produce large box, freshly made rice paper rolls and on-trend poke bowls all at the end of the day for various discounted prices.
Crafty Cuts in Bondi Junction are are gearing up to sell towards the end of the day their freshly grilled meats and various sides all boxed up and ready for dinner/tomorrow's lunch.
Those picking up food from Ruby Lane in Manly can expect such good discounted finds as a 1kg jar of laksa.
Shiralee Meats in the northern beaches have an abundance of great tasting hormone free organic meats and users can expect to pick up any surplus at discounted prices before the close of day.
Ground Zero Café in Manly are looking to offer their famous beach boxes – the perfect balance of ingredients for a beach picnic or dinner without having to cook.
Infinity Bakery does a mean organic sourdough as well as other delicacies, all of which can be bought via the app if not sold on the day. They are located at Paddington, Darlinghurst and Manly.
Moodi's in Coogee prepare meals for NRL players such as George Burgess and their many surplus supplies of their healthy balanced meals will be available on the platform.
The Fine Food Store in The Rocks is known for its healthy salads, frittatas, breakfasts and wraps, any surplus of which will be on offer via the app.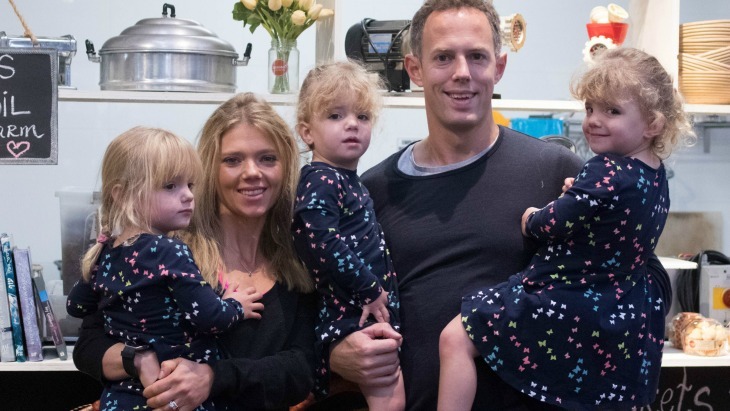 Reducing Wastage In Your Own Home
Having toddlers can mean a lot of food gets wasted - from simple food refusal to food ending up on the floor! We asked Megan how she manages to reduce wastage at home when she's got not one but three toddlers.
"We all eat the same food," explains Megan. "This means if someone doesn't eat it, someone else will - whether it is given to one of the other triplets or we have it for dinner. It helps that we make our own lunch to take to work, which is a good way to use up leftovers and save money from not buying lunch daily. We also don't buy a lot of convenience foods and so make own snack pots with leftovers too - pasta and pesto, tupperware with last bits of cereal, leftover fruit stewed, leftover toast, last bits of ham, hard boiled eggs, sliced leftover omelette, shredded chicken, remaining porridge made into muesli bars- you can be very creative in finding ways to reduce your food waste."
Have A Special Drawer In The Fridge
"We use our fridge and freezer to maximum effect," says Megan. "We have a drawer in the fridge for food needing to be used and use up that food before start eating food from a new shop. I also keep a mental note of dates of food in the fridge and freeze anything I know we won't use before sell by I freeze or make a big pot of casserole or stew and freeze. We also freeze all leftover meals in takeaway containers - if you forget to get out that morning to reuse, you can defrost rapidly in the microwave and still have a healthy quick meal in minutes. I use leftover toast etc by putting in a bag in the freezer for breadcrumbs or to feed the ducks. Any vegetable scraps I freeze until we have enough for soup. Crusts of bread I freeze for emergency toast if our normal bread runs out."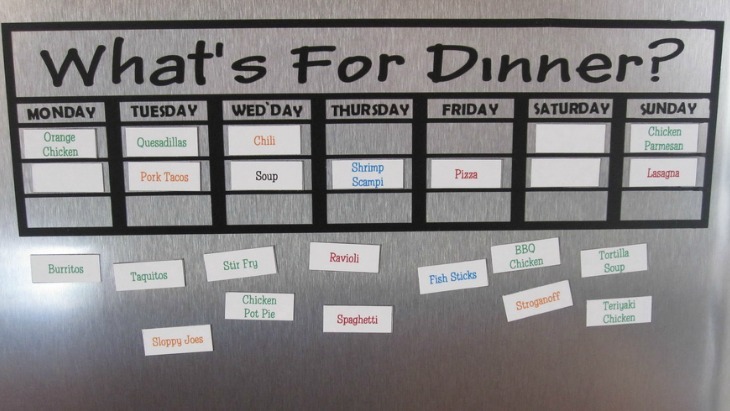 Plan, Plan, Plan
"We plan meals for the week and make and freeze a lot in advance," explains Megan. "When doing so we look at what ingredients can be used in the one meal and then reused in the next. We are clever with leftovers. Any half eaten fruit I cook very quickly in the microwave with just a bit of water and give to the girls with yoghurt later. Also leftover cereal I mix with yoghurt for dessert. Toast I put in a tupperware box and use for snack later in day. We make lots of fritters, casseroles and soups. We also keep nice things to make leftovers more exciting - a bit of pesto on leftover fish, a sprinkling of seeds on some leftover rice, a quick tomato sauce with leftover meat. I also never mention when serving that they are 'just leftover'- I normally say it's a new recipe or promote to my husband how much protein is in the food!"
Find out more about Too Tasty To Throw here...