Mums Gone Wild At Sydney❜s B.Lucky and Sons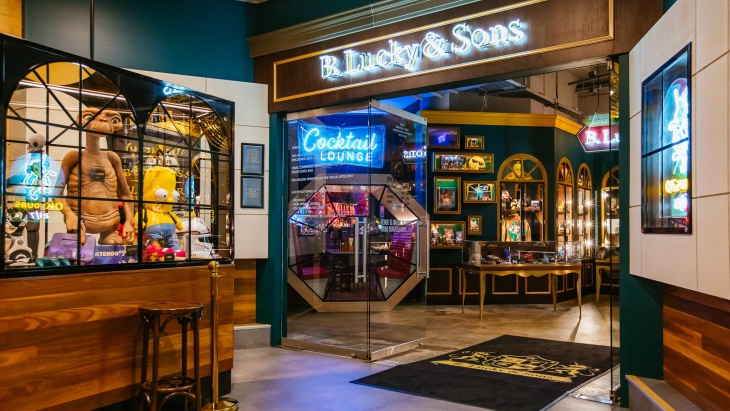 When a group of girlfriends invited me for a kid-free night at B.Lucky and Sons at Moore Park Entertainment Quarter, I had my reservations. With 9 year old twins who suck up enough of my time at noisy video game arcades, I wasn't so sure if spending kid-free time doing the same thing was my idea of fun. As it turned out, it was.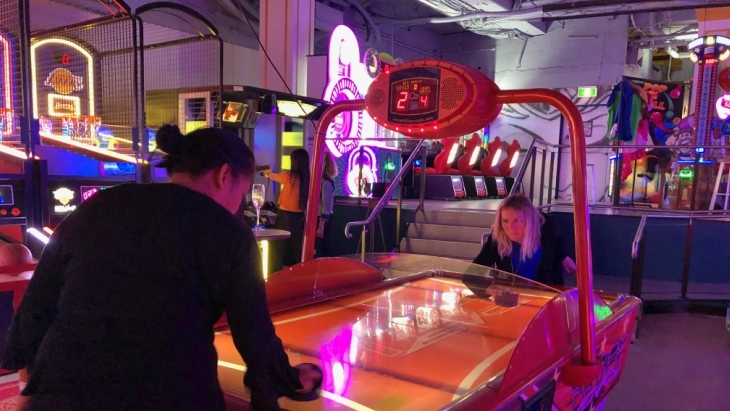 For those who are proud kids of the 80's and 90's, raised in the era of landline phones, passing notes in the classroom and when Twitter was the sound a bird makes, nostalgia will immediately hit the moment you walk into the arcade. What can make this place even better? A licensed bar! An adult's haven!
A Pizza The Action
We started with some dinner, reserving the special Vulcan pod-like booth complete with cyber red leather seating and a hexagon window for a bit of people watching.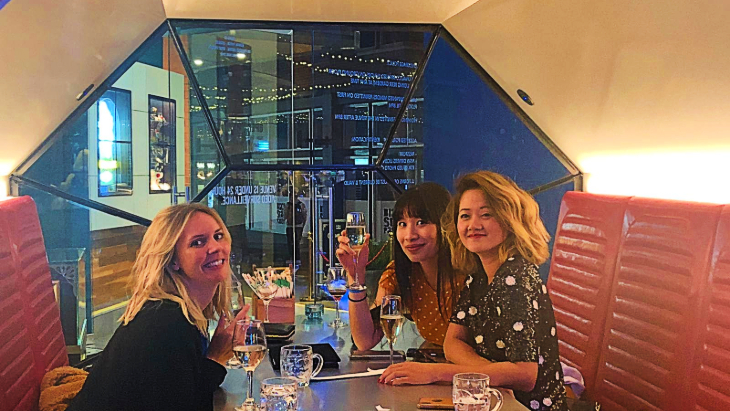 The menu is made up of pizzas with unique toppings like crispy wonton skins and prawns. Personal favourite was the Roulette Wheel with spicy pepperoni and Chinese lup long sausage. There's also an array of delicious sharing plates (Salt and Pepper Szechuan Calamari for the win!).
Living In A Bubble
Over at the bar, there's the full range of wines, beers but don't go past ordering a special Bubble Cup cocktail – bubble tea drinks with an alcoholic twist!
Carb loaded and glass of sparkling wine in hand, off we went to rev it up on Mario Kart!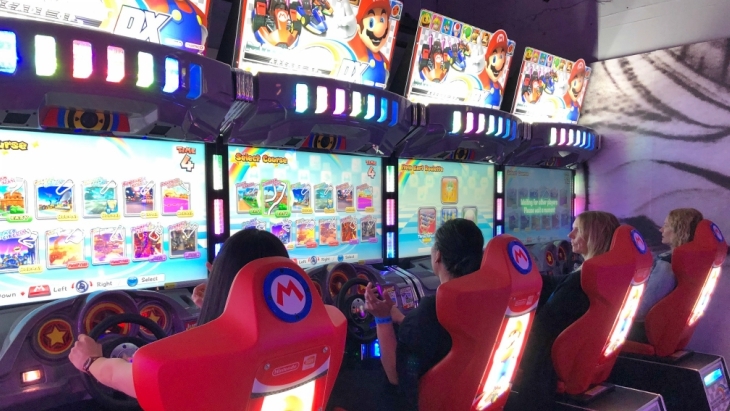 Then it was testing basketball skills with the NBA Hoops, bashing the hammer on the Whack 'n' Win as well as the other games to get the competitive streak charged up.
With plenty of credit on our game cards, there was never a worry with how many rides or turns we took on each game. For us, there was complete free reign on one particular machine. Not sure if it was grabbing the rare chance to get behind the camera or just the giggle juice talking but us mums attacked the photo booth with full gusto.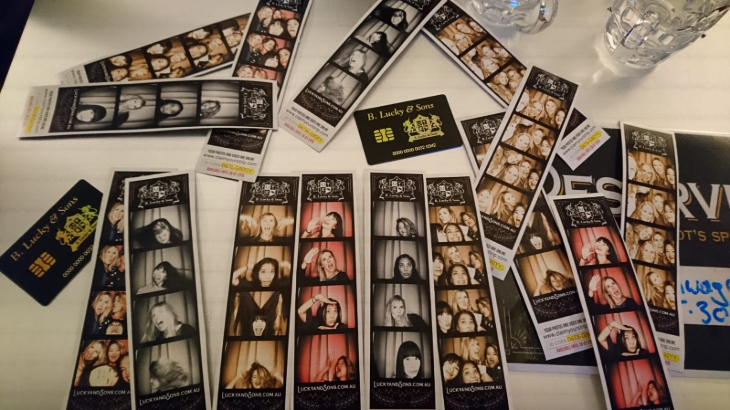 Group shots, individual snaps, sepia, colour, black and white. Flashing smiles. Swishing hair. Duck pouts. You name it, we had a super model pose for it. Hands down, it was one of the best girl night outs I've had in months. We ended up hanging around until closing time, which is huge for this early rising Mama. All it took was great company and our own grown-ups playground.
A Lucky Strike
For those looking for a night a little out of the ordinary, when there's nothing that tickles your fancy at the movies or just a casual dinner with some side entertainment, then hustle over to B.Lucky and Sons. Once in a while, you need to let your inner child run loose. Why should only our children have all the fun?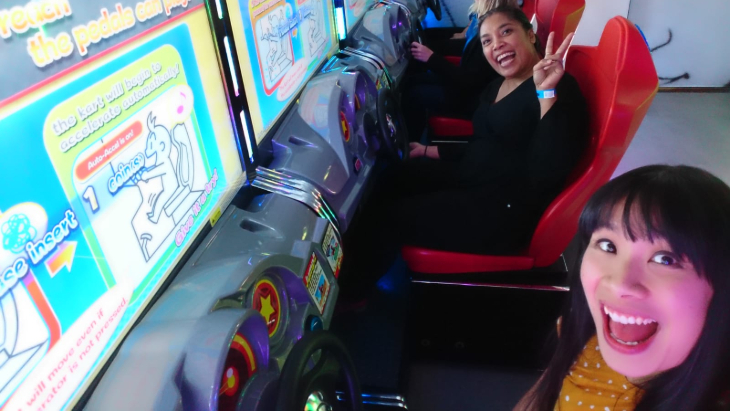 All The Details
Where: The Entertainment Quarter, Moore Park, hidden behind a pawn shop facade!
Cost: Game prices range from $2–$5, pizzas from $15, check the website for daily specials.
More Sydney Kidult Ideas
Best Places For Putt Putt Golf
Zone Bowling's Awesome Revamp
A New Friends Themed Cafe
Have you signed up to our newsletter? Join ellaslist to get the best family and kid-friendly events, venues, classes and things to do NEAR YOU!