Meet Our Dad Explorer! Ron Busts A Move At Tutu Studios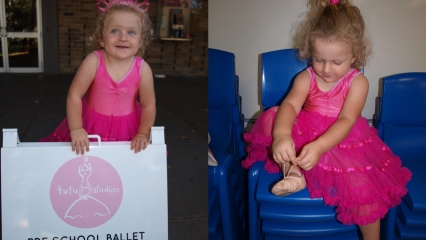 By: Ron Fleischer, ellaslist explorer
I must admit, both Holly and I had some reservations about trying Tutu Studios pre-school ballet. For Holly, she doesn't really like being separated from her mum and siblings (who knew 2 year olds could have FOMO??!!) and for me, well, I never really thought that ballet would be my thing.
I was quickly won over by the easy parking, nearby café, and reminiscing when I realised that the ballet studio was in the old UNSW bar. We received a warm welcome from the teacher, Elke, and Holly became more comfortable as we had the chance to explore the room before the rest of the class arrived.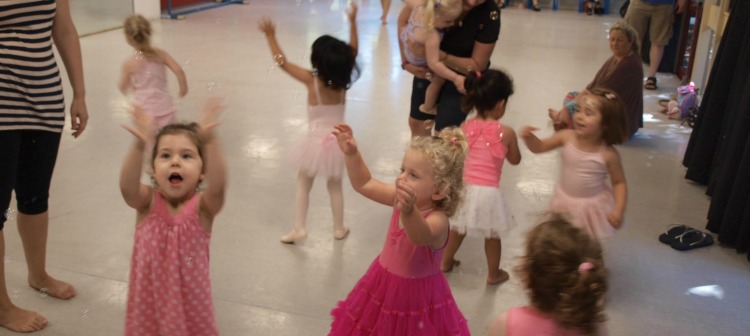 The Parents Join In
The other little dancers in the class were veterans of four weeks, and quickly formed a circle and began their simple stretches to music. Parents were encouraged to participate with their children and it was nice to see a number of other dads there working on their moves. Holly clearly didn't rate me as a partner, and quickly moved to be partners with Elke.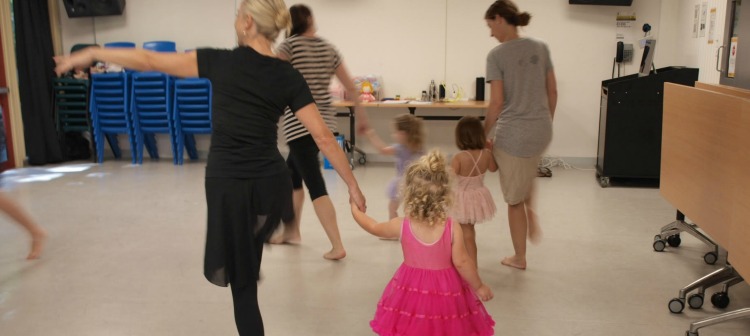 Shake Shake Shake!
Elke and her assistant, Chelsea moved the class through various activities, so the kids were always engaged and there was a wide array of props to keep them interested. Holly liked the castanets and shakers best. Even after only 4 weeks of classes, the other children knew the routine and actions for all the songs. In fact, towards the end of the lesson, even Holly was joining in and following the directions from Elke and Chelsea. Not to mention my progress as I channeled my inner Billy Elliot.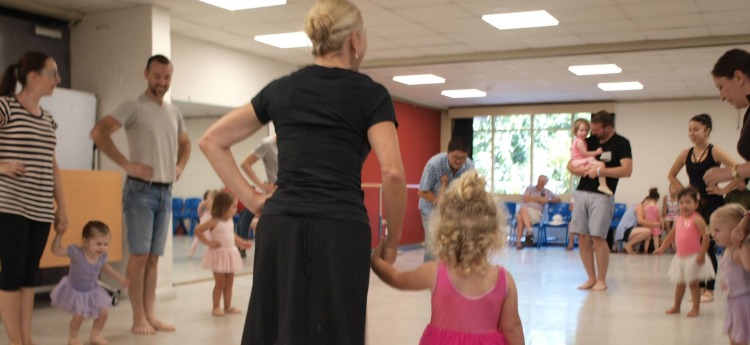 Overall, this was a lovely daddy-daughter experience. Elke sets a calm and relaxed tone to the class, and the focus is clearly on having a good time but also developing skills like balance and rhythm. There were tears from Holly when it was time to leave.
What you Need to Know
Our explorer, Ron, and his daughter Holly participated in the Tutu Toddlers (18m-3yrs) class at Tutu Studios. There are also Little Tutus classes for 3-4 years and 4-5 years.
Tutu Studios offers magical toddler and preschool ballet classes to littlies and a variety of dance classes for school-aged children at multiple locations in the Eastern Suburbs, Inner West, and South Sydney.
Locations: Randwick | Clovelly | Maroubra | Kensington | Alexandria | Daceyville | Coogee
To book a trial or for more information call 0408 701 081, email Elke, or visit the website.