Make Your Little Mermaid Dreams Come True At The Mermaid Cafe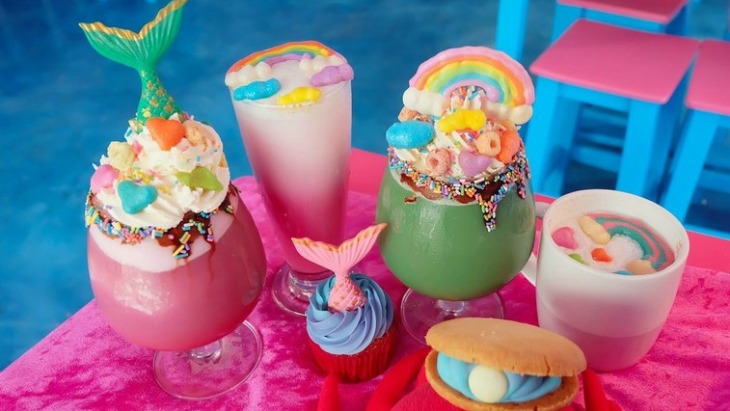 By: Alex Harmon, ellaslist
Do you know someone who wishes they had a scaly tail, long flowing hair and lived under the sea? Maybe it's you! The Mermaid Island Cafe in Pathum Thani, Thailand, is a dream come true for anyone who watched the Little Mermaid and thought, yes, that is the life for me!
It opened just last year, and the blue and pink themed restaurant has already taken off on Instagram. The decor is ocean-themed, of course, and because they want you to dive in head first, guests are provided with mermaid tails to wear while ordering from the colourful menu. The menu includes rainbow waffles, frozen pink-and-turquoise drinks, and cupcakes topped with mermaid tails diving into the icing.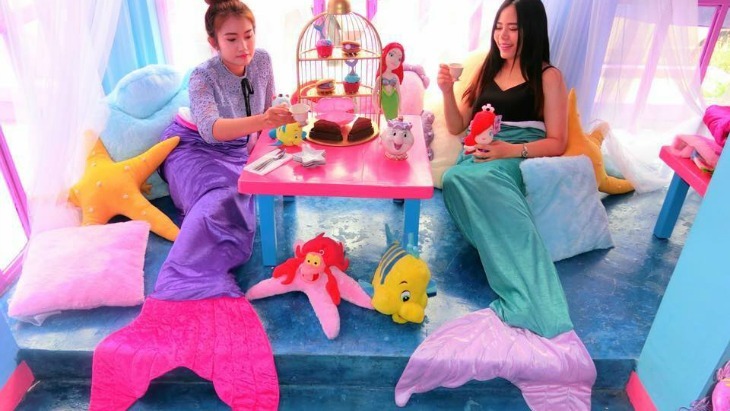 Underwater Love
According to their Facebook page the cafe is under construction right now and moving to a new 'castle' location. We can't wait to see the transformation. The village is located just outside of Bangkok, so next time there's a Jetstar sale we know where we'll be booking!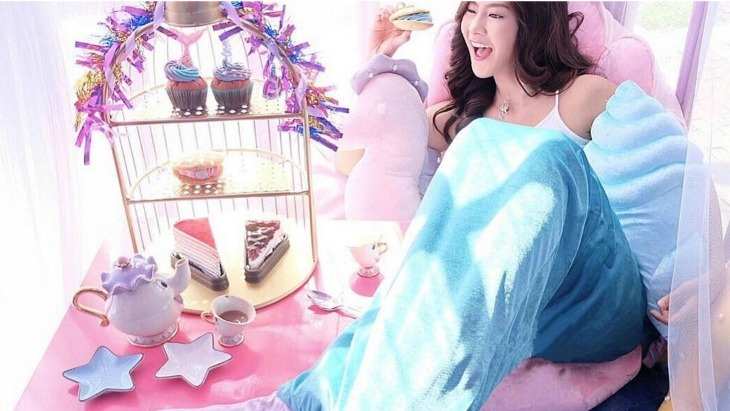 Mermaids Are The New Black
With so much doom and gloom in the world it is no suprise that we are all drawn to the playful, colourful things in life. We just can't get enough of it - from Mermaid Toast to Unicorn Hot Chocolates we are all searching for that little something special that can brighten up our day and bring a little joy. Can you blame us?
Ok... be right back, off to get some Mermaid swimming lessons.